Smell the sea, and feel the sky. 
Marrying sail and power, the sailing yacht manufacturing is an extremely competitive domain with a sea of competition. The world's elite designers of custom yachts lead the industry in comfort, quality, performance, intelligent design, and safety, but also form very strong communities around the sailing clubs. The vision based on the freedom to create is ultimately linked to the freedom of sailing.
For those for whom happiness comes in salty water, here are some inspiration ideas. Let's your dreams set sail with top sailing boat makers of the world: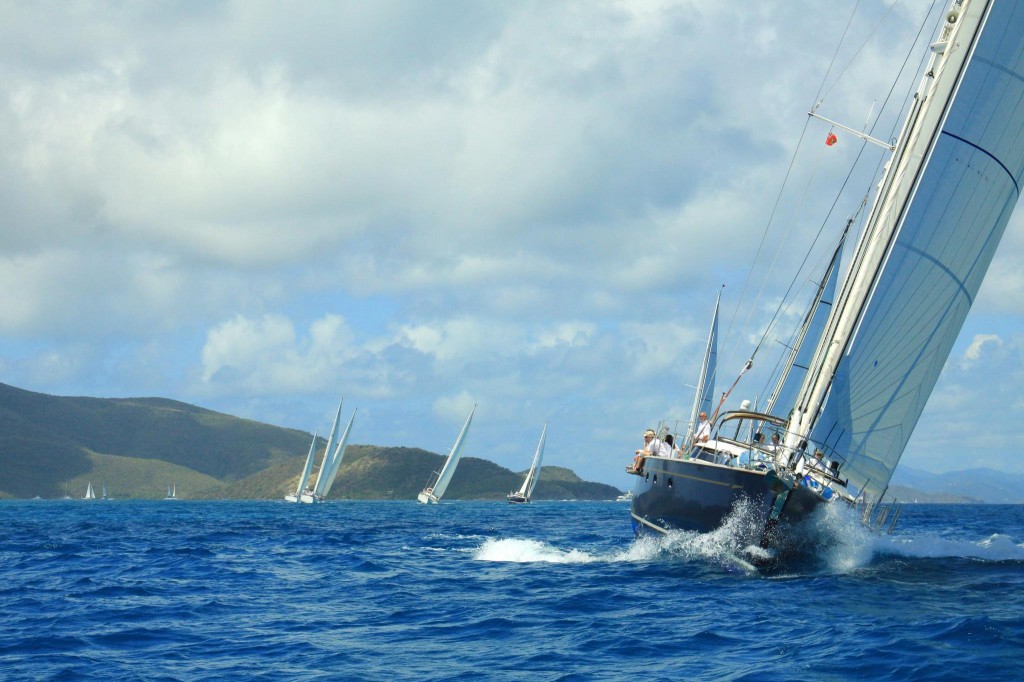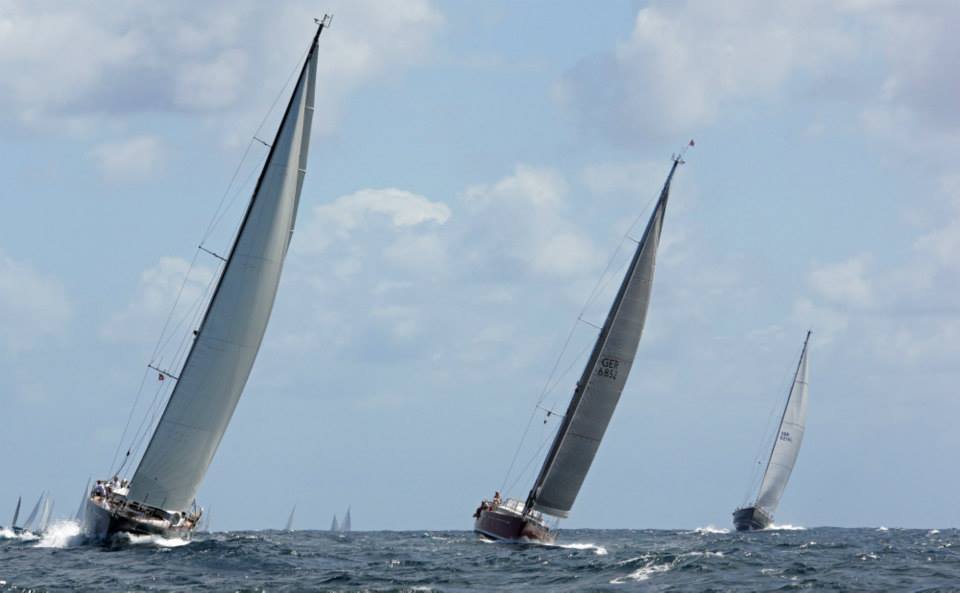 Oyster
The British manufacturer of fiberglass sailboats, founded by Richard Matthews in Ipswich, Suffolk in 1973, became UK's most successful builder of large series produced cruising yachts and an international market leader of world-class cruising yachts.
In 2012 the Oyster 625 was named the Luxury Cruiser of the Year at the Düsseldorf Boatshow and the Oyster 100-01 was given the Judge's Commendation for yachts under 40m at the World Superyacht Awards in Istanbul.Oyster yachts are recognised throughout the sailing world due to the distinctive Deck Saloon design. Oyster's regattas and events are increasingly popular worldwide.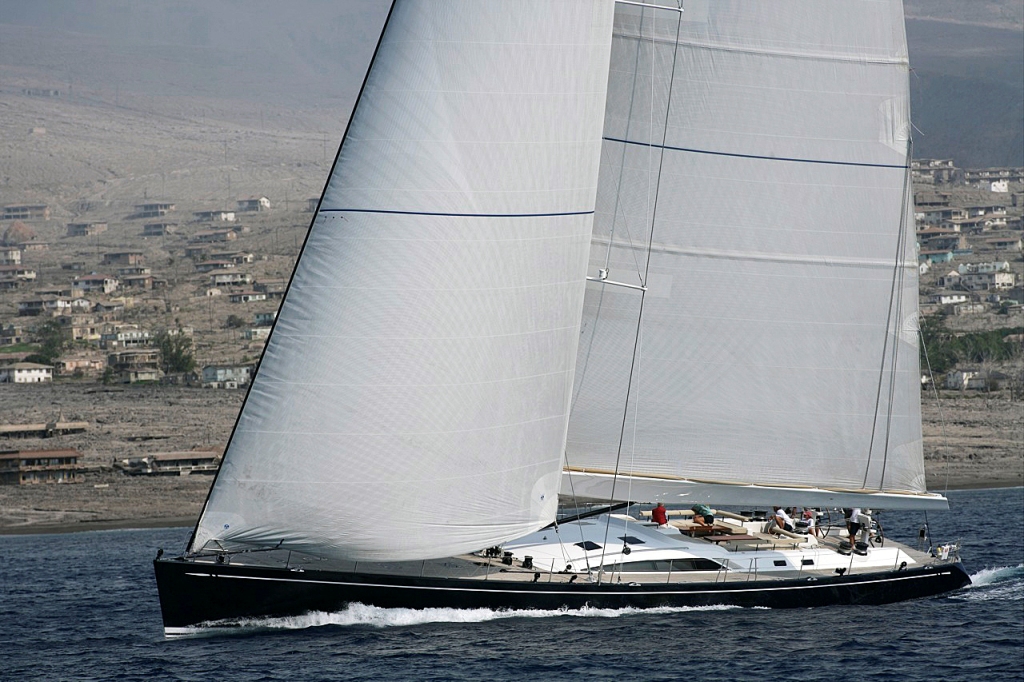 Nautor's Swan
Known for its Swan range of yachts, the Finnish producer of luxury sailing yachts, based in Jakobstad is globally recognised as a producer of exquisitely crafted yachts capable of offering style and performance. The current range of Swan yachts are all designed by Germán Frers. The larger models (from the Swan 66 upwards) are available in either flush deck (FD), semi-raised saloon (S) and raised – saloon (RS) versions.
Nautor's Swan is famous for its ClubSwan's events, regattas, and famous members. Among the honorary members are HRH Juan Carlos de Borbone King of Spain, Pekka Koskenkylä, German Frers, Ron Holland and Lady Pippa Blake, wife of deceased Peter Blake (yachtsman). Leonardo Ferragamo is the chairman of ClubSwan.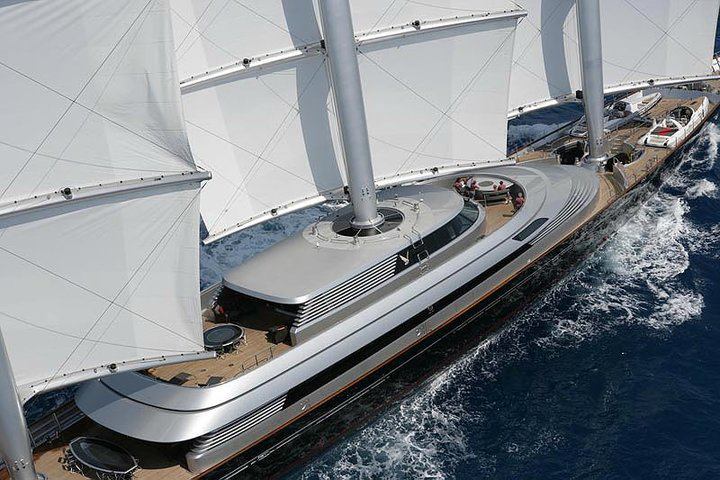 Perini Navi
Perini Navi sail boat division, the Italian shipyard based in Viareggio, Italy, province of Tuscany, is operative in four market sectors: large sailing yachts from 40 to 60 meters, large sailing yachts over 60 meters and custom projects (such as The Maltese Falcon), The Racing Line of sailing yachts, and finally the Fast Cruising Line of sailing yachts.
Thanks to an ingenious intuition of Perini Navi's founder, Fabio Perini, the naval design company founded in 1983 created a revolutionary sail handling system that allowed just one person to handle the sails of large-sized sailing yachts. Perini Navi's customers have included Rupert Murdoch, Silvio Berlusconi, Tom Perkins, and many other extremely wealthy individuals.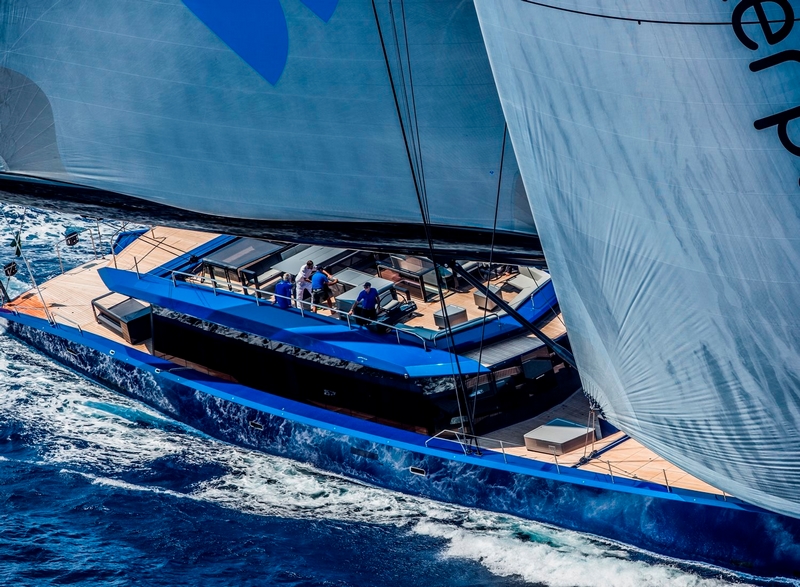 Wally
Inspired by passion for the sea, passion for technology and passion for beauty, Wally sailing yachts are characterized by advanced lightweight composite technologies and 20 years of industry leadership in design and innovation. Pushbutton controls allow a helmsman to sail a Wally solo,
while brilliant interior design provides a perfect place to relax and enjoy friends and family long after the sails are dropped. Wally's fleet is one of the world's largest high-performance maxi yachts fleet. In includes yachts up to 24, 24-30, over 30, and Wally Cento ranges.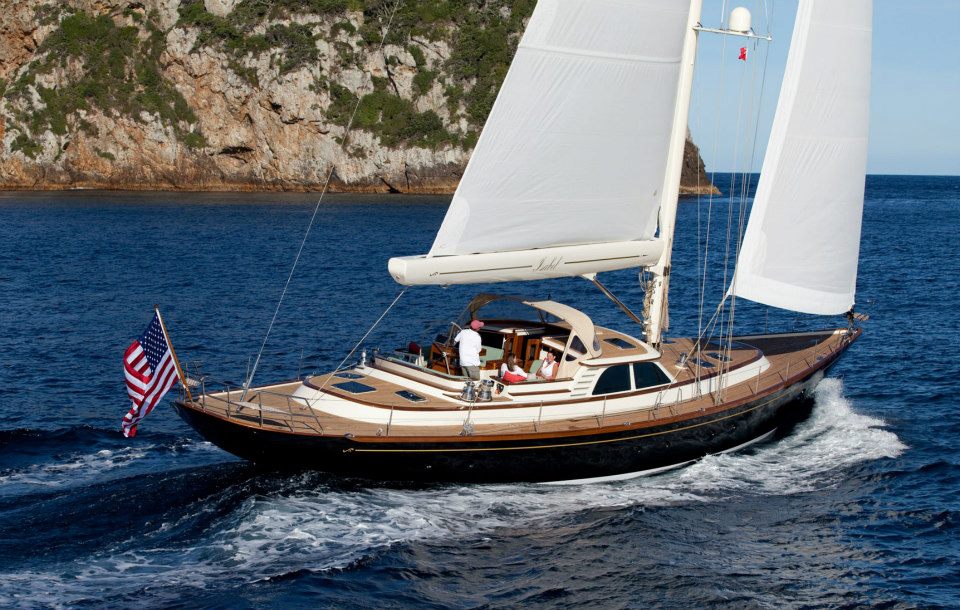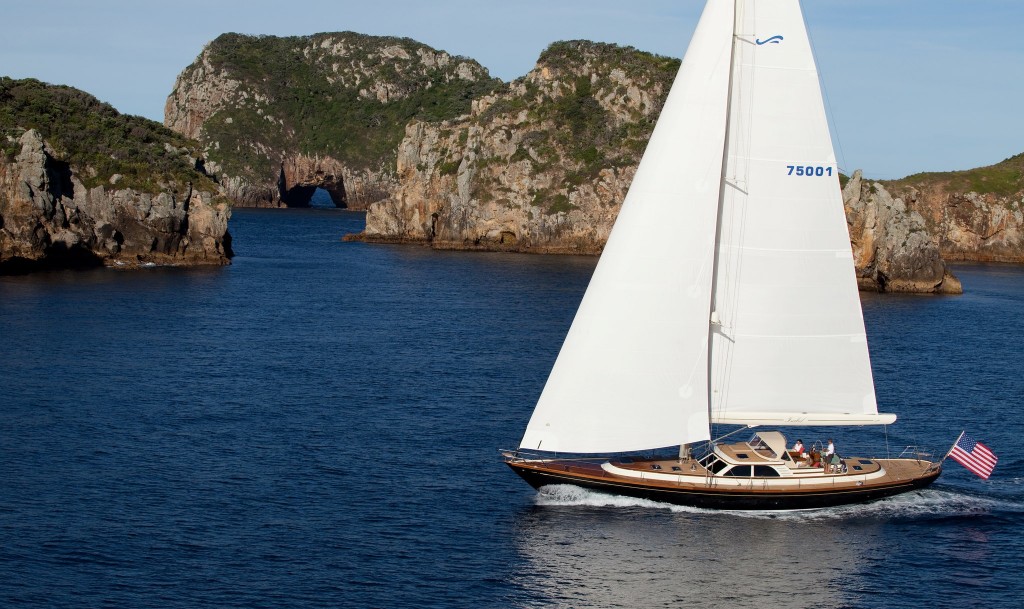 Friendship Yacht Company
Specializing in shallow draft, wide beam, deep centerboard hull forms, Friendship Yacht Company and the Fontaine Design Group studio is based in one of the most legendary locations in America's yachting history – in Rhode Island's Narragansett Bay. Every one of Fontaine Design Group's designs over 100' has been nominated for or won awards presented by the internationally recognized association of yacht designers and builders, the Super Yacht Society.
The company stands firm in the face of high performance trend by offering a unique design alternative that emphasizes comfort and safety without giving up respectable performance characteristics.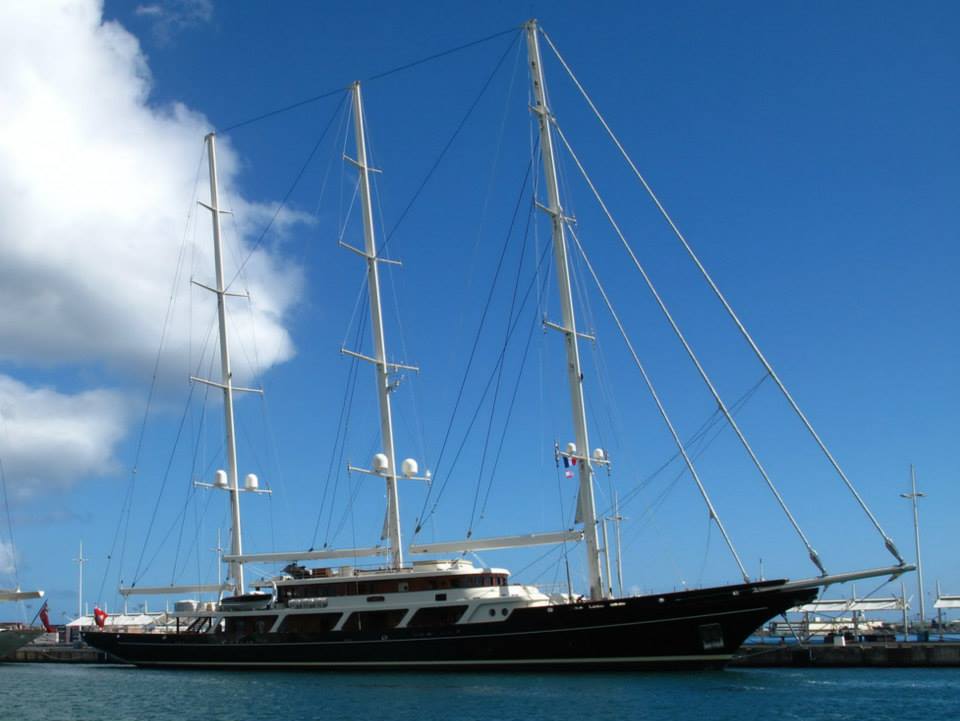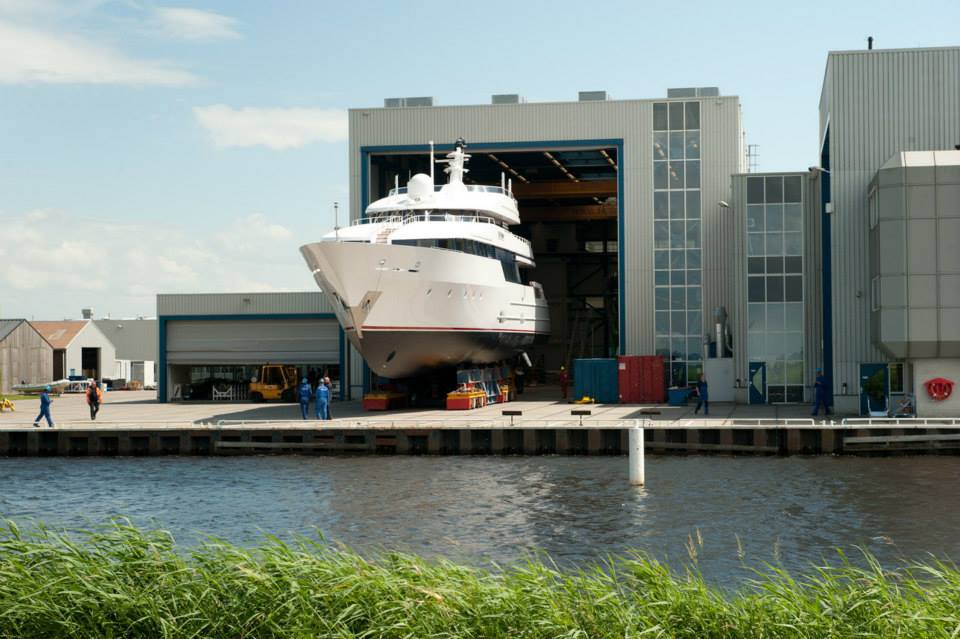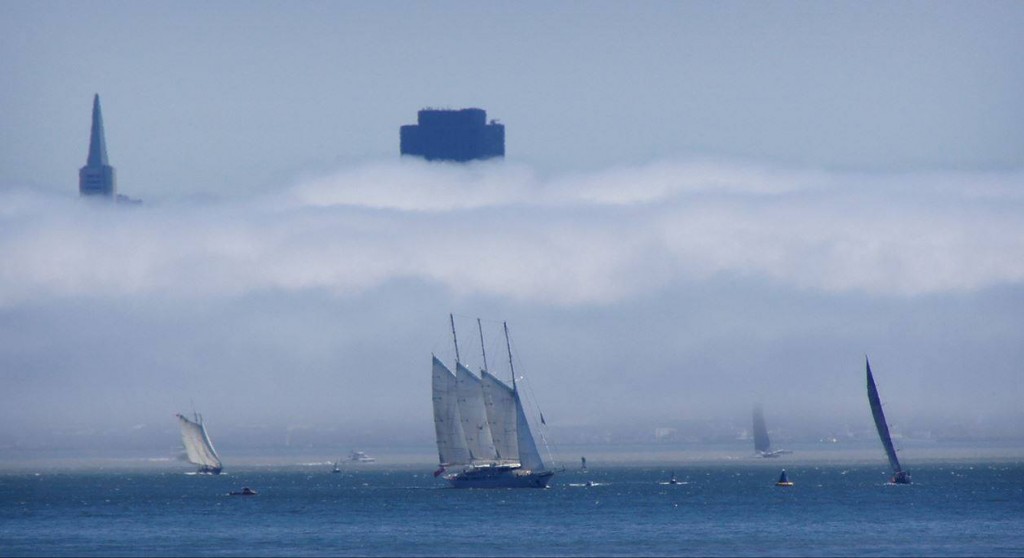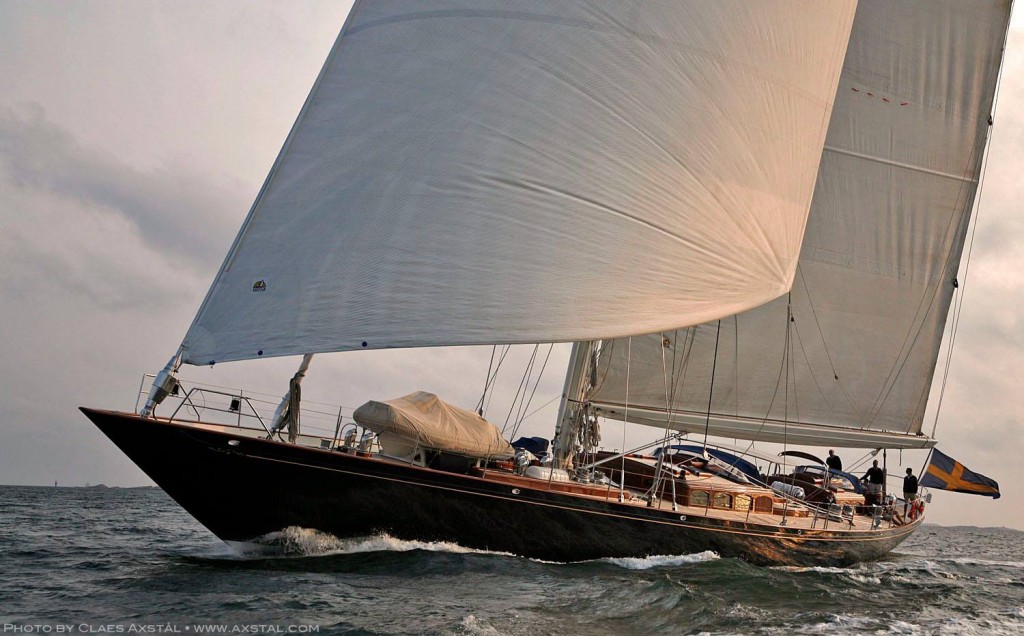 Royal Huisman
Royal Huisman (established in 1884) is a highly respected, family-owned, custom yacht builder located at the geographical heart of Holland's internationally renowned concentration of specialist maritime industries. The no ordinary custom shipyard is proud of its Dutch maritime heritage; its ability to push the boundaries of new technologies, systems and processes; and its understanding of the harsh marine environment in which these innovations must perform.
Royal Huisman is building and refitting unique custom yachts, modern or classic, sail or motor, aluminium or carbon composite, from 30m (100ft) – 90m (300ft). The focus is dedicated to quality rather than quantity.


Vitters Shipyard
Over the past 20 years, Vitters Shipyard has proven to be one of the world's leading builders of large custom sailing yachts of 30 metres (100 ft) and above. Led by managing directors Jan Vitters and Louis Hamming, this Dutch yard manifests what clients envision.
"The people who consider building a superyacht are successful individuals who have nothing to prove to anyone. They have free will and spirit and simply want their vision to be realised – exactly how they envision it – without concessions or compromises," says Vitters Shipyard.

Aegean Yacht
Aegean Yacht, the leading yachting company in Turkey for yacht building, yacht brokerage, yacht charters, designs, builds and sells turn-key yachts since 1978. Specialized in building traditional vessels using wooden and steel hulls, have completed yachts from 16 to 45 m LOA, some of which have been sold to many countries all around the world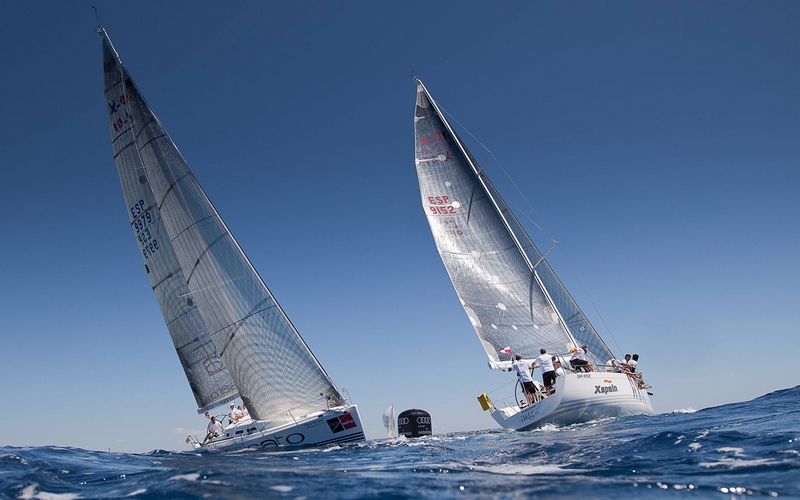 X-yachts
The Danish yacht manufacturing company specializing in sailing yachts for cruising and racing is one of today's most successful and quality orientated production yards. X-Yachts currently has three main production lines: Xracing one-designs (X-35 and X-41), four Xcruising models (Xc 38, Xc 42, Xc 45, Xc 50), and Xperformance, their most recent range of cruiser-racer yachts (Xp 33, Xp 38, Xp 44, Xp 50, Xp 55, X-65).
Every X-Yacht benefits from the clean crisp lines that Scandinavian designers are renowned for. It is relatively simple to draw an eye catching design.The real skill lies in achieving those same lines without unduly compromising comfort or practicality, says X-yachts. X-Yachts achieve this so successfully partly because the hull and deck designers sit next to the interior and system designers.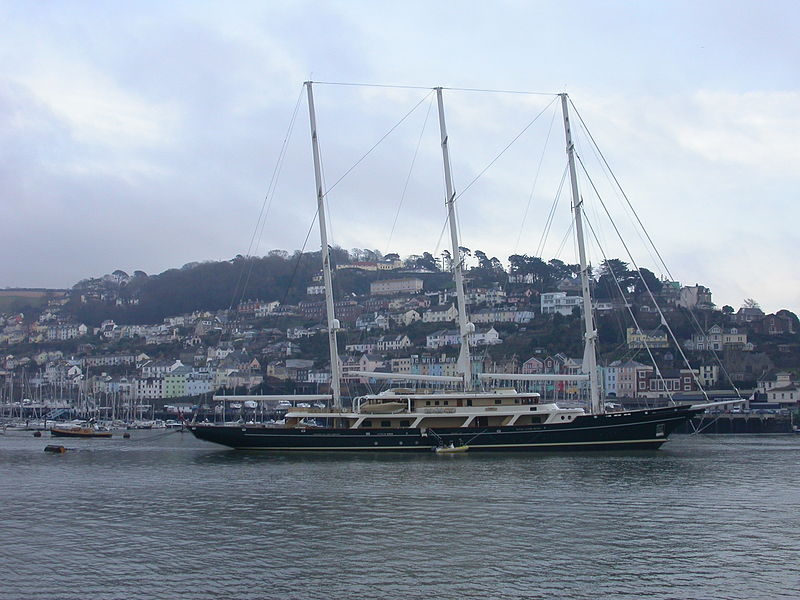 Lurssen
The German shipbuilding company based in Bremen-Vegesack is one of the leading builders of custom superyachts such as Paul Allen's Octopus, David Geffen's Rising Sun, and Azzam, the largest private yacht in the world at 180m in length.
Lurssen's most famous sailing yacht is three-masted Bermuda rigged schooner EOS, one of the largest private sailing yachts in the world, and as of 2009 was owned by movie and media billionaire Barry Diller, husband of fashion designer Diane von Fürstenberg. When launched, she "knocked Athena off the number one spot [for largest sailing yacht]." Bill Langan was the designer, Rondal/Huisman supplied the rig, and the remaining naval architecture was completed by Lürssen. The 200 feet (61 m) tall masts are "the maximum height allowed to enable the craft to pass underneath bridges cross the globe."