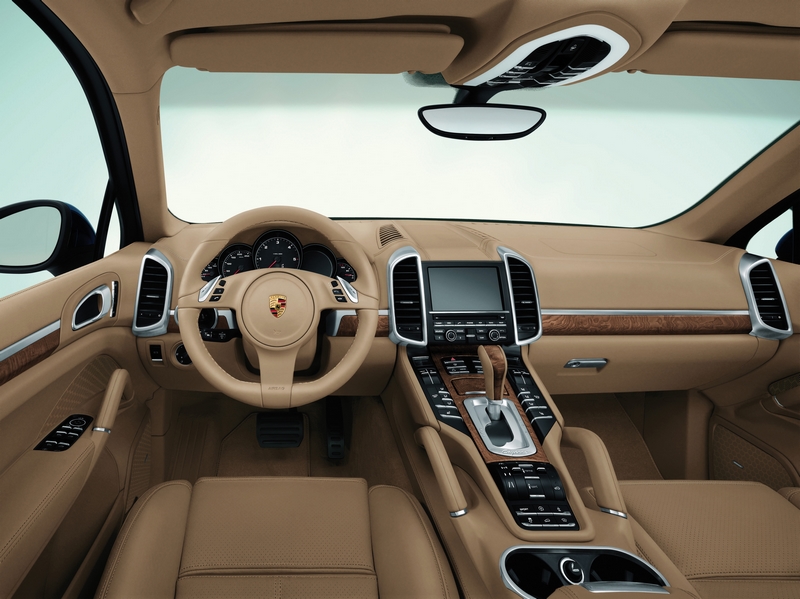 Alcantara's "Future Landscape" exhibit at Superstudio Piu during Milan Design Week (Salone del Mobile 2012, April 16- 21) offers a current and future "green" interpretation of Alcantara material.
Well-known for the aesthetic, sensory and functional features of its innovative cover materials, Alcantara also is dedicated to improving the environment as shown by its certification as "Carbon Neutral". A fuel-efficient Porsche Cayenne S Hybrid equipped with Alcantara-and-leather interior also are on displayed in the Superstudio Piu courtyard throughout the week.
The Porsche Cayenne's Alcantara interior, shown for the first time during the design week's city-wide 2012 Fuorisalone tour of studios, features an Alcantara-equipped interior designed by Giulio Cappellini, the company's art director. The vehicle's "warm" pale-grey cockpit uses a combination of smooth and micro-perforated materials highlighted with a unique decorative square at the center of its seats.
Developed as part of the "Porsche Intelligent Performance" project, the Porsche Cayenne S Hybrid offers power and performance with improved fuel economy, greater efficiency and lower CO2 emissions thanks to advanced hybrid technology and materials with optimized weight. In the automotive interiors, Alcantara is much lighter than leather. It also is a luxury material of choice in the fashion, interior design and boating industries.