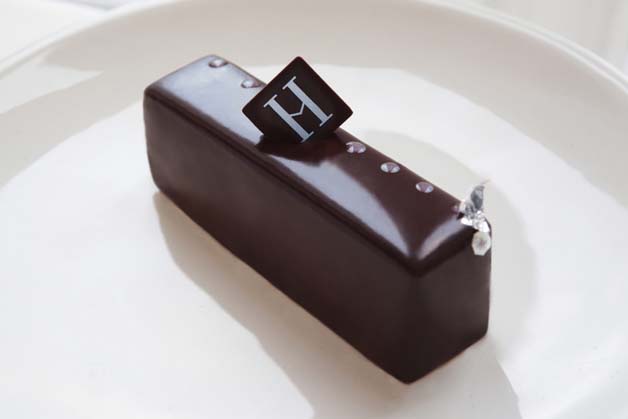 Part of the event "Vision Couture", Printemps Café invites you to discover the Café Ephémère Paco Rabanne by Hédiard, an astonishing place that will open from the end of January 2012 (Printemps de la Mode, niveau -1), until the Paris Fashion Week in March (25 January -24 March 2012).
The pop-up café at Printemps combines the traditional of the famous French luxury gastronomy house and the absolute modernity of Paco Rabanne's fashion. The space will present "gastronomie de luxe" and silhouettes of Paco Rabanne's iconic dresses suspended in the air.
Inspired by Paco Rabanne, the Hédiard chefs created "snacking chic". In the menu: smoked salmon, foie gras, Iberian ham, and vegetables in a outstanding presentation.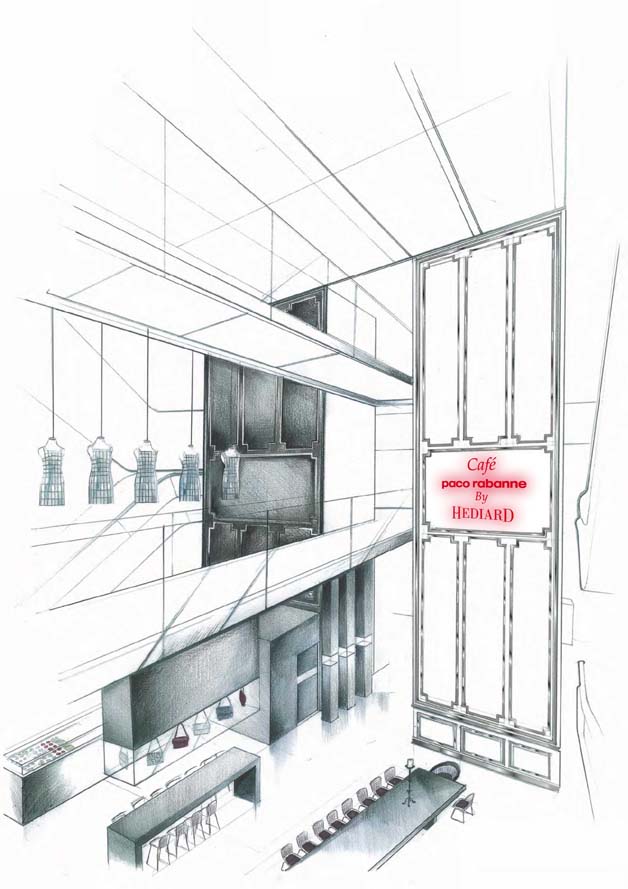 On the occasion, Hédiard created also a gourmet haute couture, Paco Tea by Hédiard. The friendly indulgence, the Paco Tea by Hédiard, is a dessert in which the strength of the chocolate is combined with the nobility of an infusion of teas from China and Ceylon, with notes of raisin and hazelnut.