24kt Gold & Diamonds Graphic-Plated Macbook Pro
They provide luxury customization services. At each new release on the market Computer Choppers come with their explosive versions. Computer Choppers latest project is a 24kt Gold & Diamonds Graphic-Plated Macbook Pro version of Apple MacBook Pro. The luxury laptop will be showing in Dubai October 9th-13th at the Gitex Technology Week (one of the largest and most important ICT events around the globe). This customized Macbook Pro laptop features polished 24kt Gold and graphics in the plating in addition to a diamond logo.
Computer Choppers' service allows to customize computers and electronics in all shapes and sizes. Custom plated and anodized laptops are exclusive to Computer Choppers, says the company. Though Computer Choppers are known for the customized Apple products, the brand provides services on most any computer or electronic item.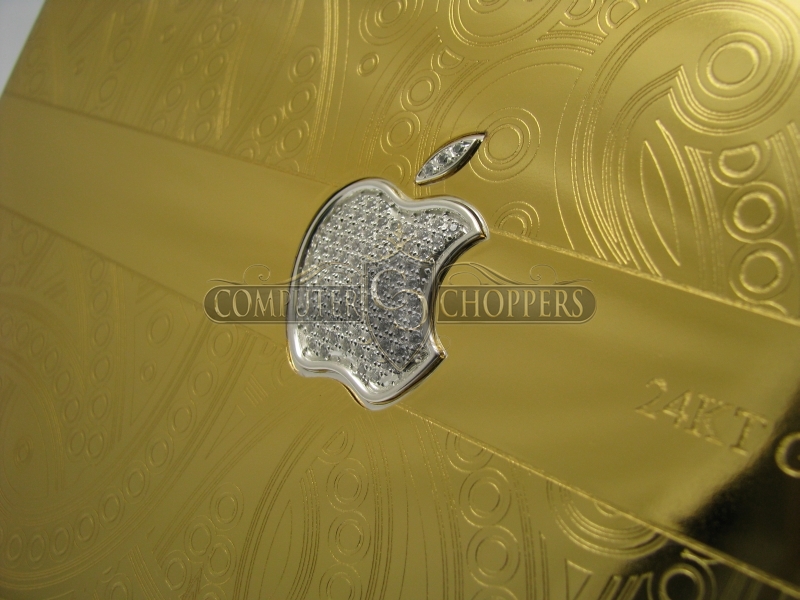 [adsenseyu1]