Tiffany Blue Book jewelry honors the sea as the ultimate source of life and beauty.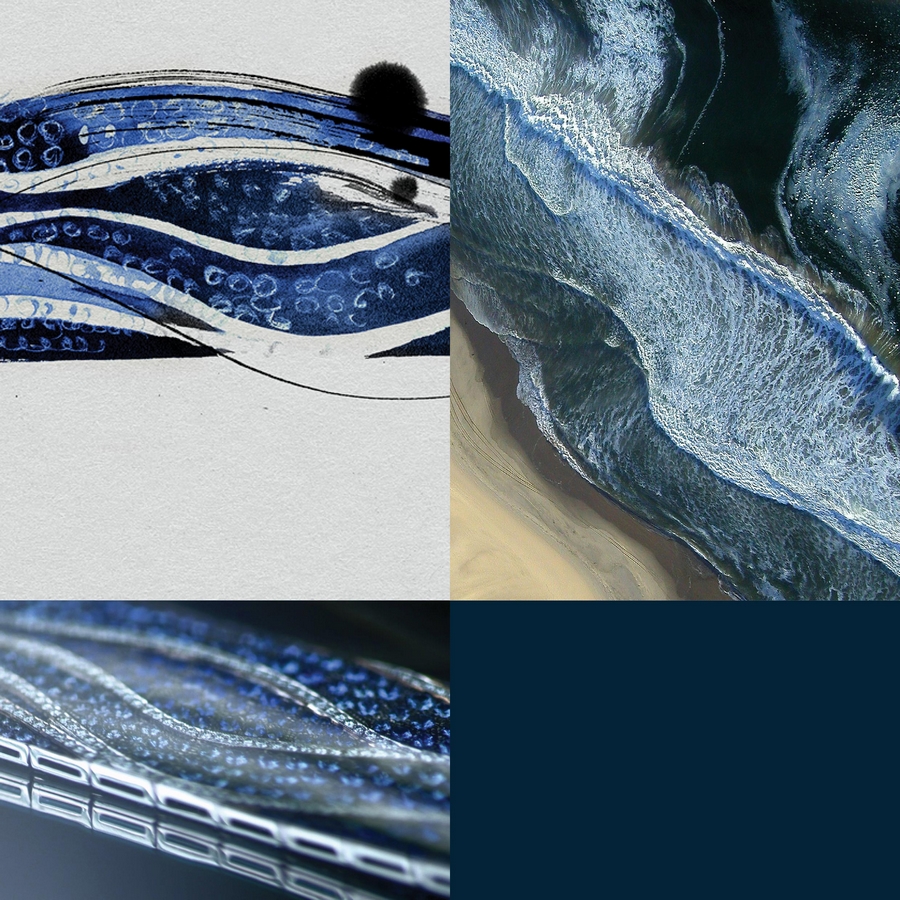 The beauty in the flora found deep below the surface of the sea inspired Tiffany's colorful gardens blooming with brilliant gemstones in the 2015 Blue Book. Inspired by the power and the beauty of the sea, these couture jewels, the first creations of designer Francesca Amfitheatrof for Tiffany Blue Book Collection, capture water's energetic and fluid soul. Sapphires and diamonds represent the riches of the sea and the strength and power of waves. A sea of mixed-cut gemstones, including spessartites, tsavorites, sapphires and aquamarines evoke the diversity of deep-sea life. Sapphires, aquamarines and diamonds in 18k white gold form underlays of rich, radiant color.
"The jewels of the 2015 Blue Book capture water's energetic and fluid soul, by turns shimmering and brilliant, moody and profound. "Water has endless permutations, never still, never the same.It is nature's most changeable element."" said Francesca Amfitheatrof, Tiffany & Co. design director.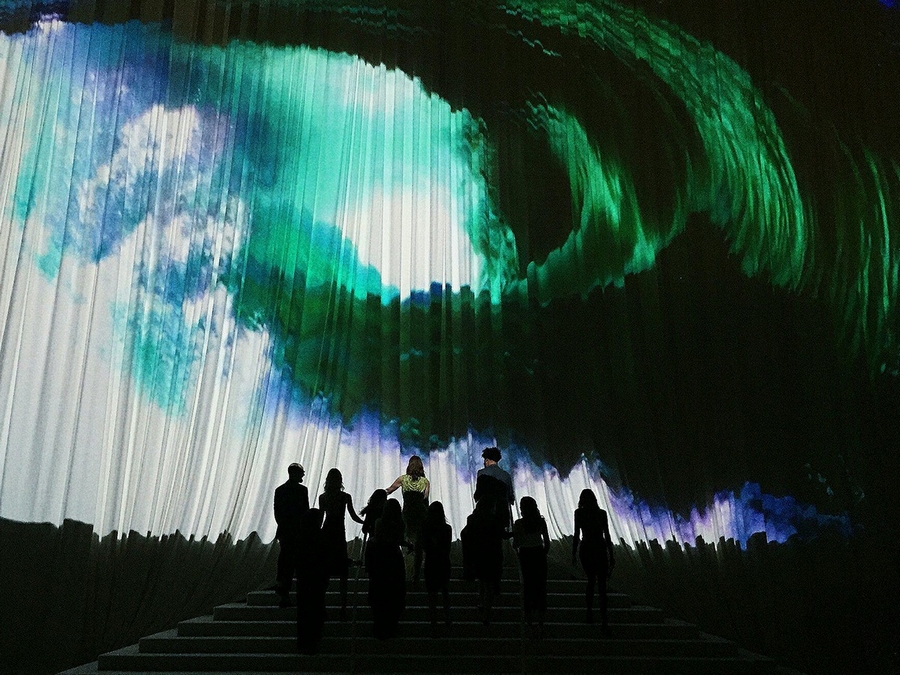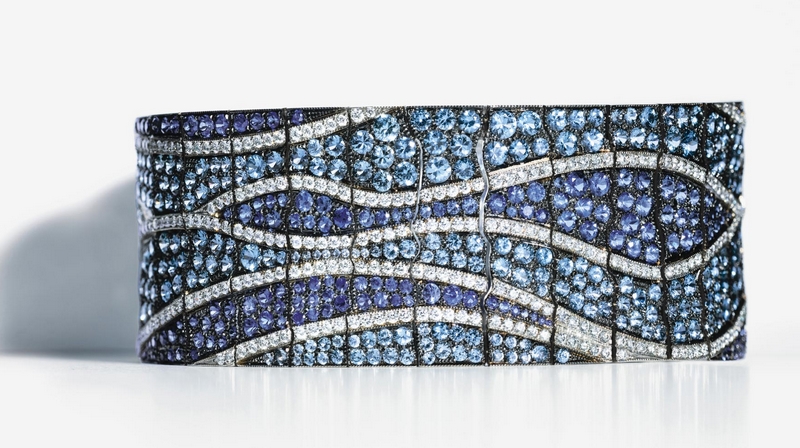 The patterns of this mesmerizing bracelet invoke the rhythmic motion of waves breaking on a beach. Tiffany master craftsmen trace water's hypnotic movement with a mosaic of Montana sapphires, blue sapphires and diamonds.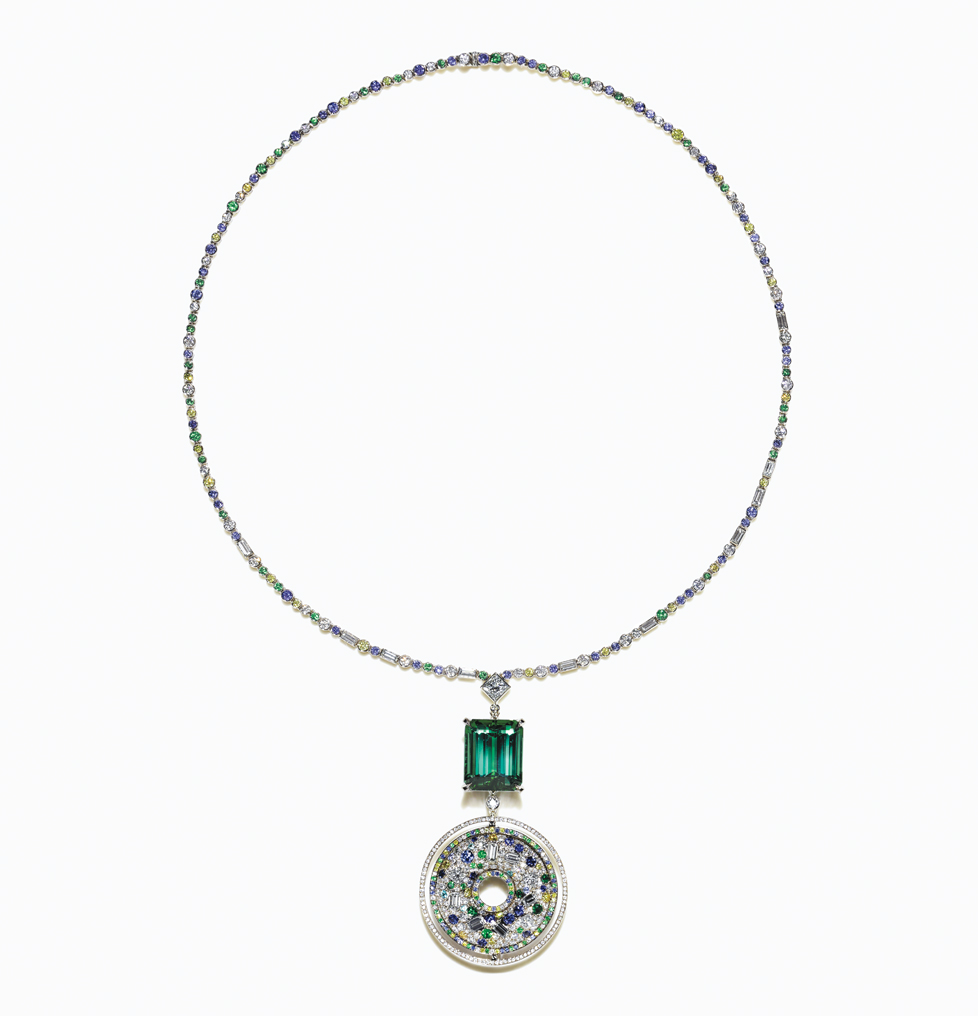 Necklace with a 19.44-carat emerald-cut green tourmaline, diamonds, sapphires and tsavorites from the 2015 Blue Book Collection.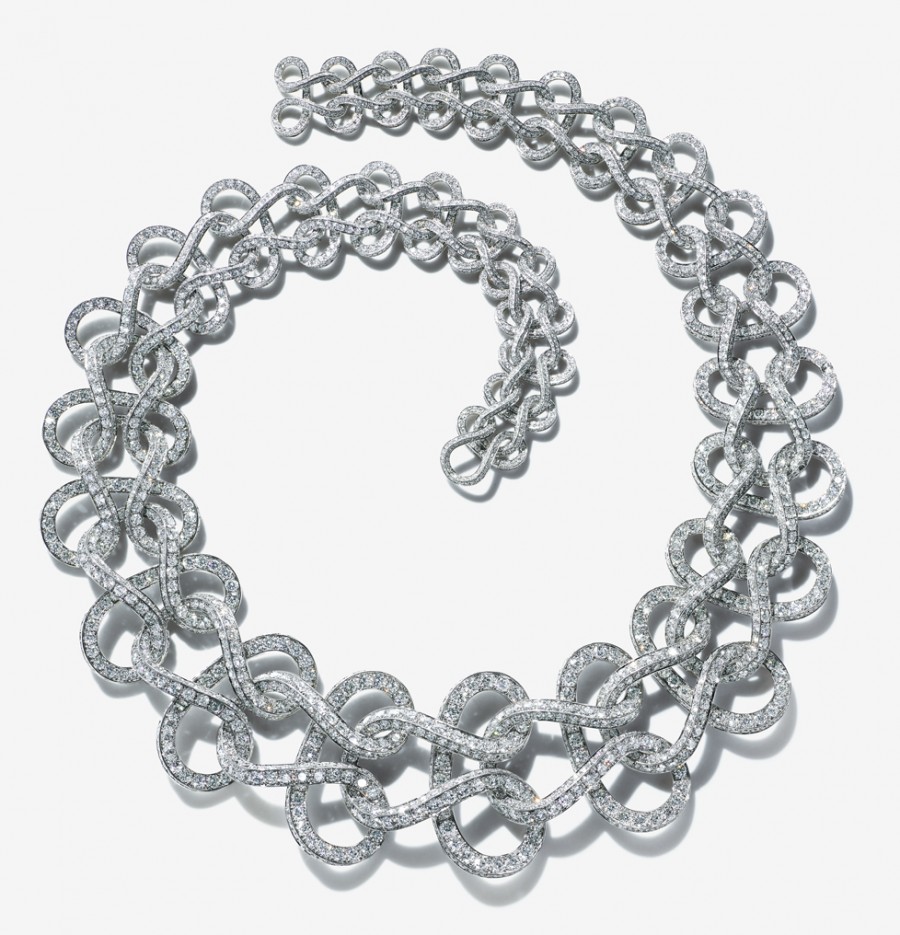 Necklace of diamonds in a wave pattern inspired by an archival watch chain from the 2015 Blue Book Collection.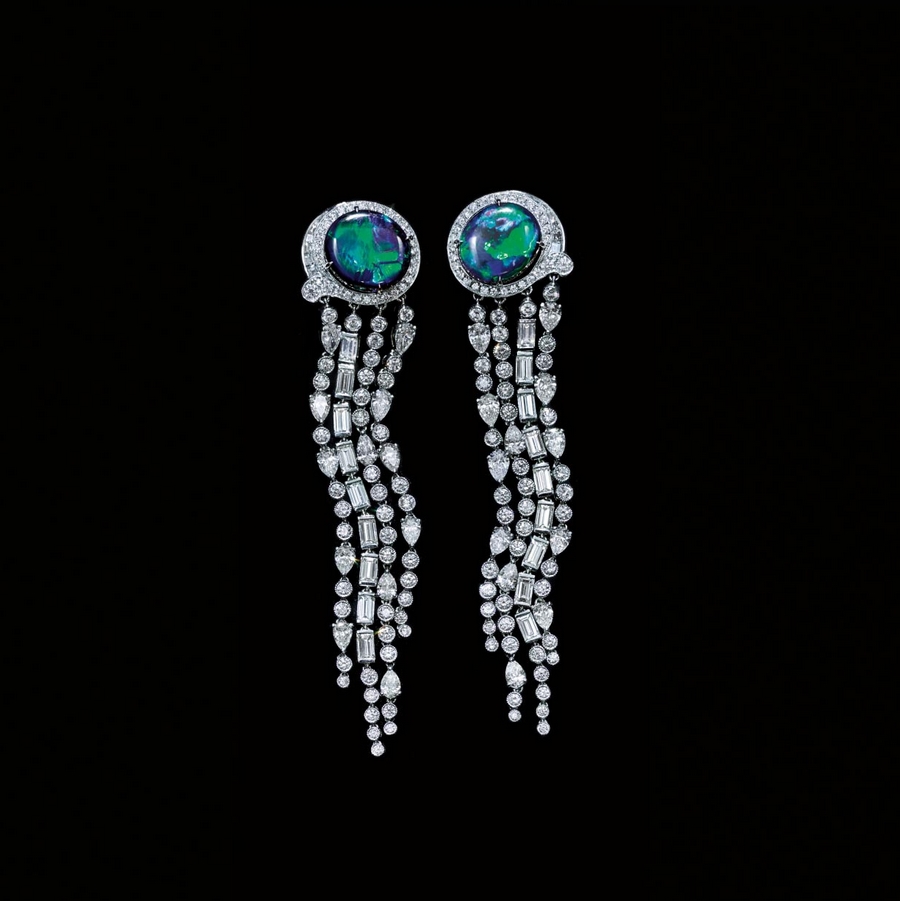 Black opals, which are distinguished by their exotic play-of-color, reflect the swirling currents of the sea. The magical stones play a starring role in these diamond drop earrings.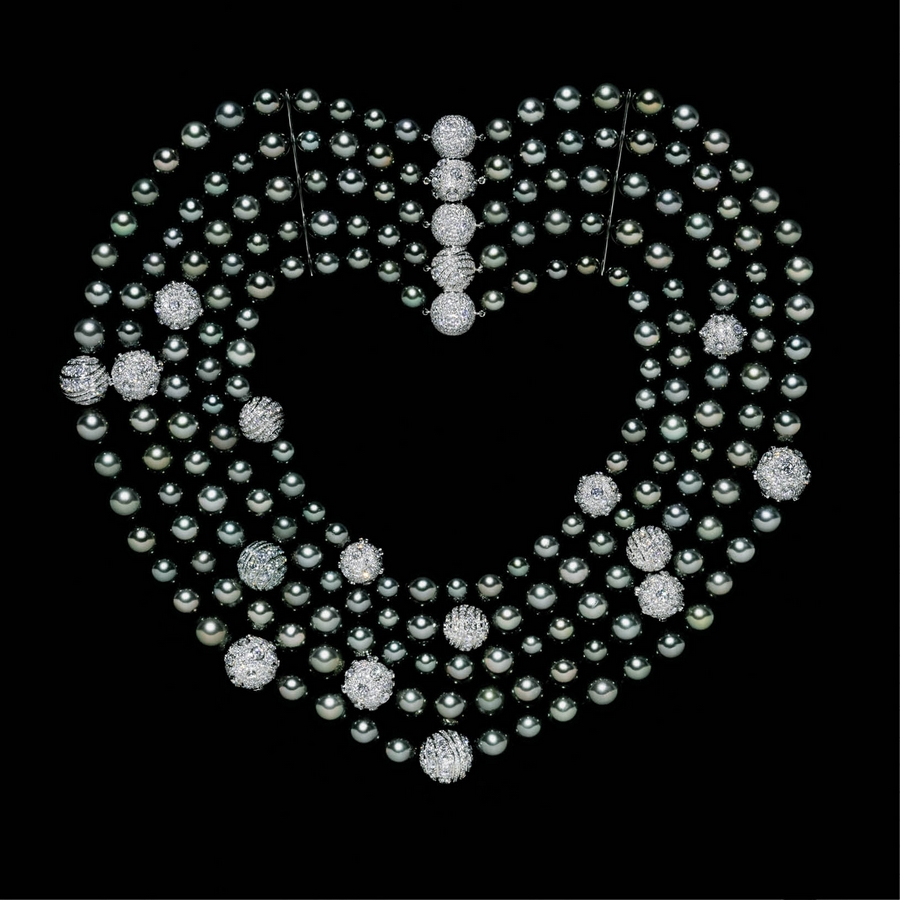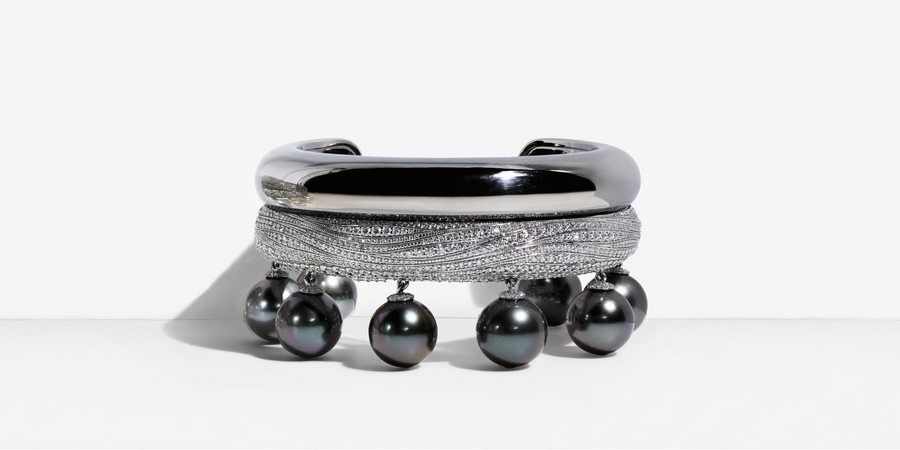 Long considered a symbol of royalty, Tahitian pearls are nurtured in the warm waters of the South Seas. For this glamorous bracelet, Tahitian cultured pearls
combined with precisely graduated diamonds that undulate like the ocean's currents. The bracelet was inspired by 1940s jewelry and is designed to be worn low on the wrist.