Acura to Debut the All-New 2014 MDX Prototype at the 2013 North American International Auto Show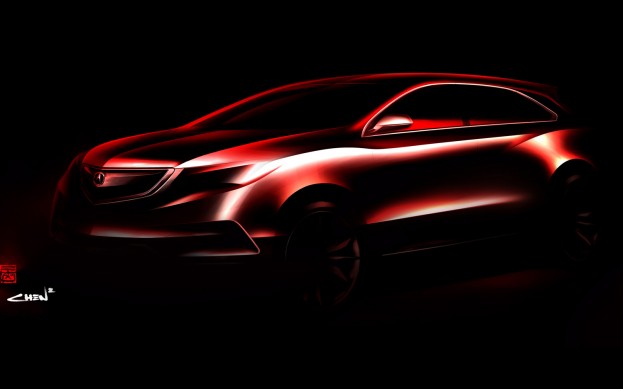 Acura's next-generation MDX luxury sport utility vehicle will be unveiled during 2013 North AmericanInternational Auto Show (NAIAS), held in Detroit over January 14-15.
"Utilizing "Aero Sculpture" design language affecting both form and function, the 2014 MDX Prototype will feature alluring proportions with smooth, arching body lines matched to an efficient architecture,' saidthe company.
At this year Los Angeles Auto Show, Acura debuted the 2014 RLX Sedan and a new Cloud-based service that offers intuitive access to music, media, emergency services, new surface-street traffic conditions, live operator assistance and more.