UGG Australia and GQ Opens First UGG for Men Store in New York City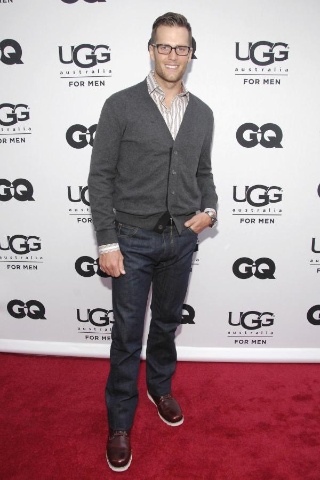 Building off the success of the fall 2011 UGG for Men launch and the spring 2012 campaign, UGG Australia opened a dedicated UGG for Men flagship store on June 6, 2012. Situated at 600 Madison Avenue, and connected to the current UGG Australia store, it is the first dedicated UGG for Men location in the world, housing footwear, outerwear, accessories and small leather goods, all geared towards men.
"UGG for Men has grown into a stand-alone line that deserves its own storefront," said Connie Rishwain, President, UGG Australia. "Men requested their own dedicated space and we're excited to give them just that."
Design elements feature a fusion of engineering and style taken from the worlds of aviation, sailing and motorcycle culture.
To gather inspiration for the material palette, the design team conducted extensive research in London at the Museum of Nautical History, surveying various historical artifacts, specifically hardware and metal products such as hand-screwed and riveted aluminum plates in fixtures in the store. The seating for customer try-on's takes cues from a Spitfire fighter plane with hammered aluminum plates and hand-finished antiqued leather. Furthermore, the store features custom designed lights from Denmark that resemble classic motorbike headlamps. Rounding out the look, textures of natural stone, honed quarter cut oiled oak and bomber jacket leather are also incorporated into the décor.