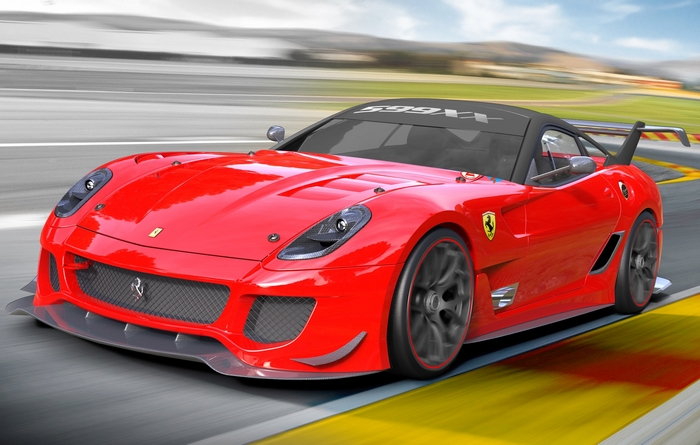 Ferrari, the Italian supercar manufacturer, will help the victims of two earthquakes that left 23 people dead and thousands homeless in Italy by organizing a rare auction.
A Ferrari 599XX Evoluzione non-homologated race car worth more than £1 million is the highlight of the auction which will run through the Ferrari store website from next week. This extreme sports car incorporates the very best of Ferrari technology, the result of on-going Research and Development activities in the GT division and advanced experimentation in F1. The 599 XX Evo features a package of performance-enhancing technical features for the exclusive, dedicated track-based research and development programme for the 2012-2013 seasons.
There will also be a strong Formula 1 theme, starting with a V8 engine along with racing suits and helmets donated by the Scuderia's drivers, Fernando Alonso and Felipe Massa, as well as numerous items of memorabilia from the works racing cars from past seasons. Also featuring in the fundraising will be a selection from the Ferrari Store, including Prancing Horse watches.
"Ferrari has decided to collect funds to help the families of victims of the quakes which hit the Emilia Romagna region with a big online auction open to bidders internationally," the Italian automaker said in a statement.
"As soon as news about the earthquakes came out, Ferrari clients and collectors from around the world spontaneously contacted the Maranello headquarters to offer their contribution. Once again the generosity of Ferrari's enthusiasts will enable the company to provide support to those most hit by the tragedy. A demonstration of solidarity that, in recent years, has contributed to the reconstruction in Abruzzo after the earthquake, as well as the building of two after-school facilities in Ishinomaki in Japan after last year's disaster for which Ferrari contributed over 80 million Japanese yen," said Ferrari.