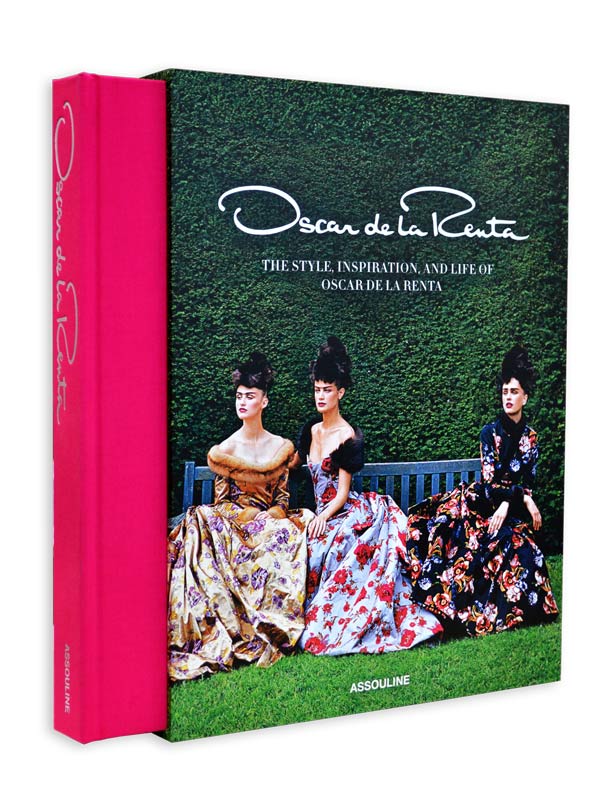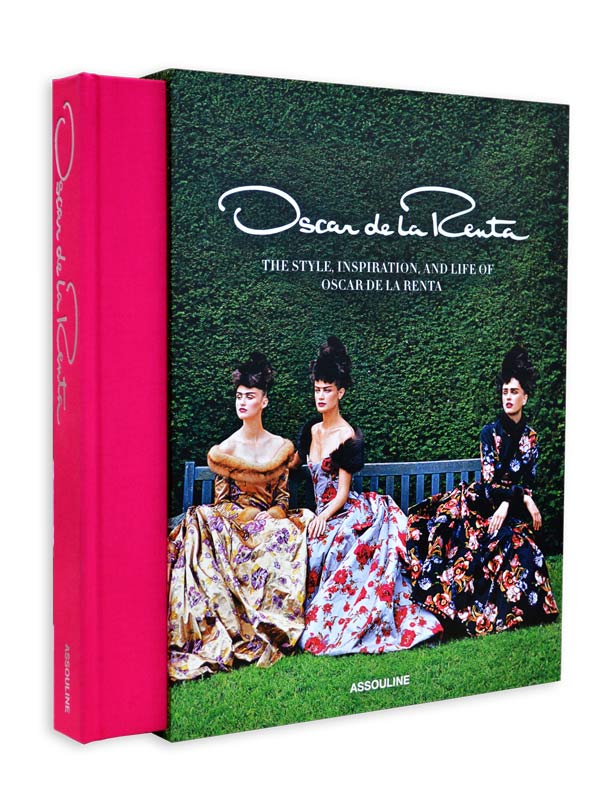 Oscar is the story of a man whose artistic, generous spirit transcends his fashion creations. Assouline publishing house beautifully updated the original 2002 volume of "Oscar de la Renta. The style, inspiration and life of Oscar de la Renta" book (Anna Wintour foreword).
Oscar de la Renta's eponymous coffee table luxury edition book was re-imagined with over 160 illustrations and a hardcover in a luxury slipcase, encompassing the milestones and memories made since 2002.
"Oscar completely understands who he is and who he is dressing… He's never tried to be avant-garde or difficult. He just does really good clothes, never overtly sexy but attractive, colorful, and feminine," noted Anna Wintour.
Oscar de la Renta is one of the most celebrated couturiers in the world, a renaissance man of American fashion. Born in the Dominican Republic, he has played a central role in the fashion scene for over forty years and has dressed everyone in the celebrity world. An award-winning designer, he worked for Lanvin and Balmain; his eponymous fashion house continues to dress leading figures, from film stars to royalty, into the 2010s. De La Renta is particularly known for his red carpet gowns and evening wear.
Watch the exclusive interview with Oscar de la Renta conducted by fashion historian Colin McDowell.