Owning a private superyacht is an expensive affair, reserved for the ultra-rich who are not afraid to throw millions of dollars a year at maintaining their hobby. In return, yachting rewards its owners with the most exclusive getaway that money can buy; the opportunity to escape the crowds and explore hidden coastal gems whilst maintaining a high level of style and luxury. But if you don't have the appetite for spending millions a year on this pursuit, then you can still enjoy the same exclusive experience for a fraction of the cost – on a private superyacht charter!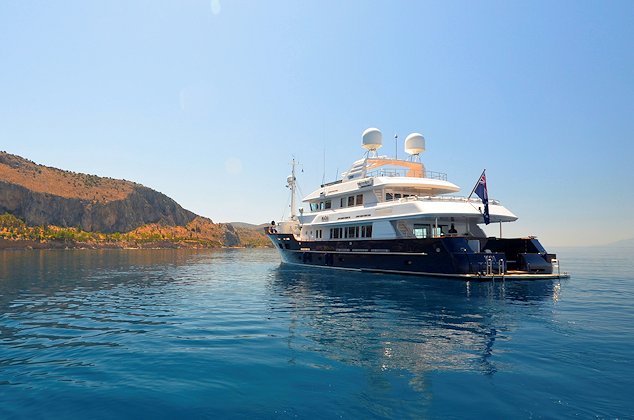 You might expect it to be prohibitively expensive to charter a superyacht which costs its owner millions a year; however for a small fraction of the annual running costs you can enjoy a week or two aboard your own superyacht, during the prime July and August months. Take Yacht "KOI" as an example….35m in length, a steel expedition vessel by design, with incredible interior volume offering the highest level of comfort and luxury. Facilities and equipment are second to none, enabling you to experience the billionaire high life for a fraction of the cost…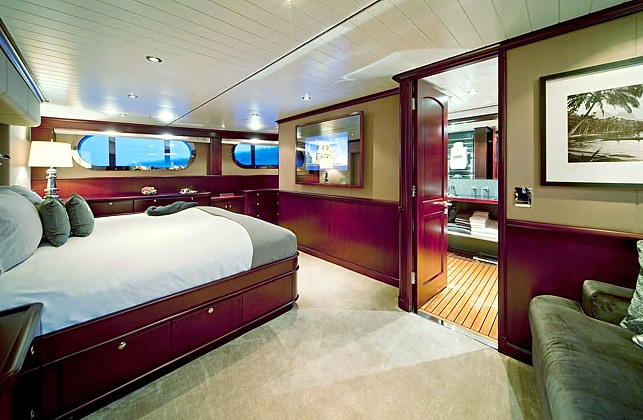 Luxury accommodation for 9 guests aboard KOI is taken care of in 4 generous en-suite staterooms (including one large triple cabin, ideal for the kids). There is a 7 man professional crew led by captain Will Robinson (formerly of the world famous 75m private sailing yacht MIRABELLA V) who ensure that guests receive the highest level of service throughout their cruise aboard superyacht KOI. The chef is from a Michelin stared restaurant, and the yacht's dining room features a 500 bottle floor-to-ceiling wine cave – need we say more!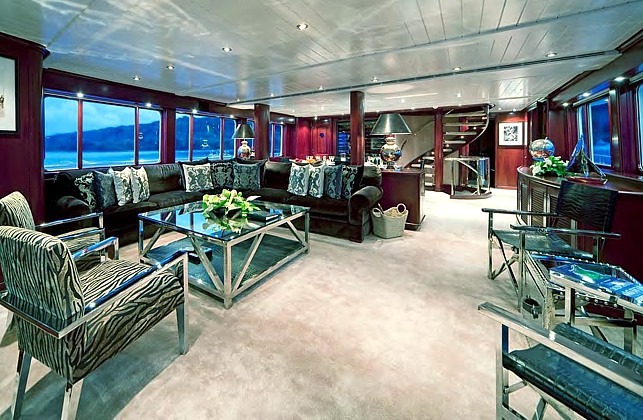 On deck, the capacious outdoor areas are perfect for entertaining…there is dining for 10 on the sundeck with wet bar, with fully cushioned lounging and sun bathing area forward. Down to the Gym deck (which features a fully equipped indoor gym with panoramic views of whichever breath-taking bay you happen to be anchored in) you will find fully cushioned seating and sunbathing areas; plus a large drop down TV which turns this deck into an open-air cinema! Water sports are endless on super yacht KOI, from deep sea diving, to high powered jet skis, water skiing, and deep sea fishing… There are two large custom jet tenders ideal for exploring, or simply to get ashore in style!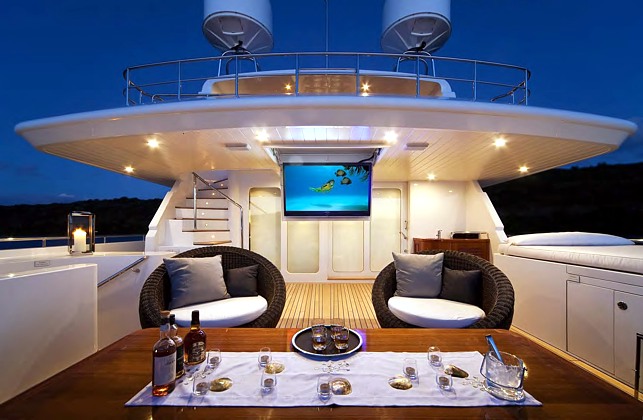 Many private superyachts are steeped in culture and reflect the interesting character and life's experience of their owners – and KOI is no exception. Yacht KOI is named after the Koi Carp, considered in Japanese culture to be the most exuberant of fish, swimming against the flow…The symbolism is intended to reflect the spirit of the yacht and owner, going against the flow and offering something truly unique to its passengers. Throughout the yacht, guests will enjoy choice pieces of priceless Japanese art reinforcing the KOI culture!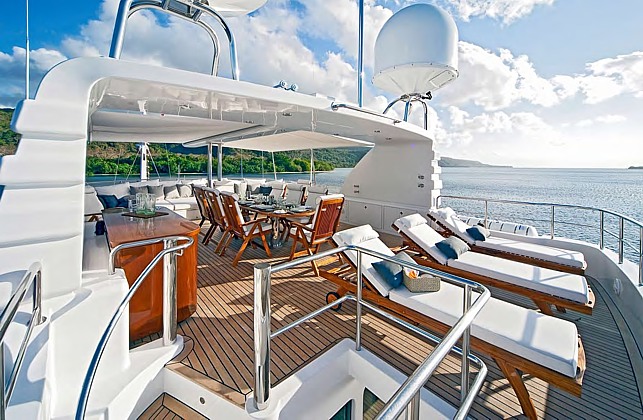 So, what about the itinerary? Well a typical week's cruise aboard superyacht KOI could take you from the south of France down to Sicily, whilst stopping off in Elba, Sardinia, and the Amalfi coast en-route. The yacht can sail during the night allowing you and your guests to wake in a different port each and every day. Since you've chartered the yacht for yourself, you decide where you want to go; and if you find a particularly nice restaurant, lively bar, or a beach from heaven, then you can always change your plans at the last minute and stay an extra night! A private yacht gives you the freedom to set your own itinerary!
An article by Daniel Barber
About the author
Daniel Barber is the director and founder of AquaCruise Ltd, a yachting and luxury yacht charter company. Daniel has been involved in the yachting industry for over 30 years, from family yachts to working as crew, to now owning yachts and managing large superyachts for a number of wealthy VIP clients. Daniel has a unique insight into the often private world of yachting and superyachts! http://www.aquacruise.com