Peter Dundas signed a prodigiously successful collection for Pucci.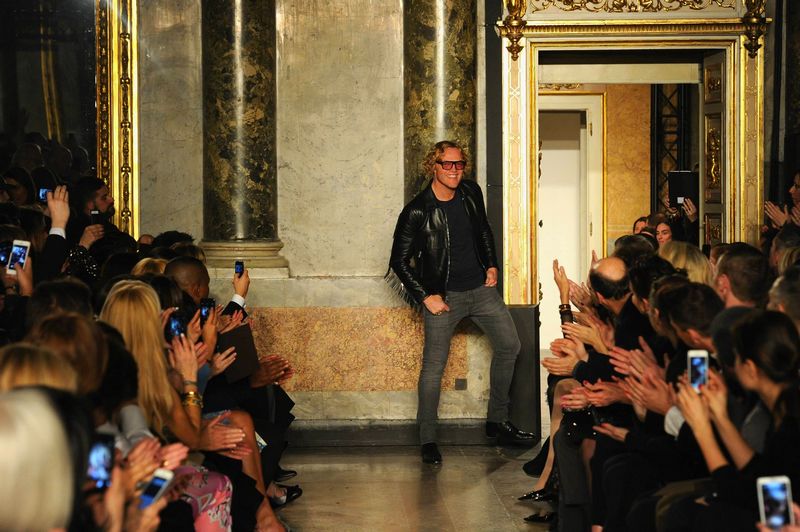 The deep roots of Emilio Pucci's native Florence met designer Peter Dundas' Norwegian origins in the latest Pucci Fall Winter 2014/2015 show showcased during Paris Fashion Week. Repleting with references to the history of the Pucci house and his own story, each piece of Peter Dundas collection was a embroidered gem born from skilled hands of Pucci's artisans. Signature geometric prints in a kaleidoscope of colours were plentiful.
The materials selected subtly evoked a  never-ending voyage from north to south: oversize fringed knit sweaters followed light printed and re-embroidered dresses. Milky leathers used on wide leg pants introduced a more rocker touch, perfectly reconnecting with Pucci's stylistic vocabulary.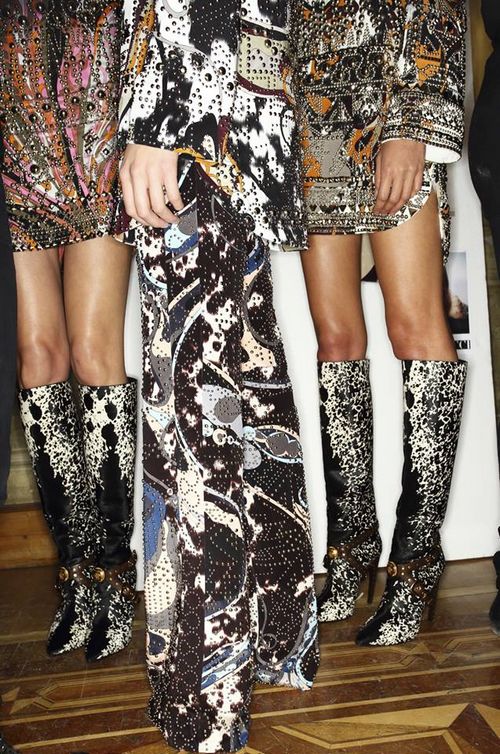 In september 2013, Emilio Pucci house announced the opening of its newest Paris boutique. Since the debut of its striking new Palazzo concept, conceived by Creative Director Peter Dundas together with architect Joseph Dirand, the company has embarked on an aggressive retail expansion strategy. Starting in New York in November 2012, new, directly operated doors have opened in key markets across the globe including Miami, Osaka, Tokyo, Rome and Shanghai, while a string of high profile franchised shops have opened in London, St. Petersburg, Kuala Lumpur, Kuwait City, Doha, Moscow, New Dehli, and Abu Dhabi. The total number of Pucci stores around the world now totals 50.