Diavelo's booth at the recent Eurobike offered a stunning display.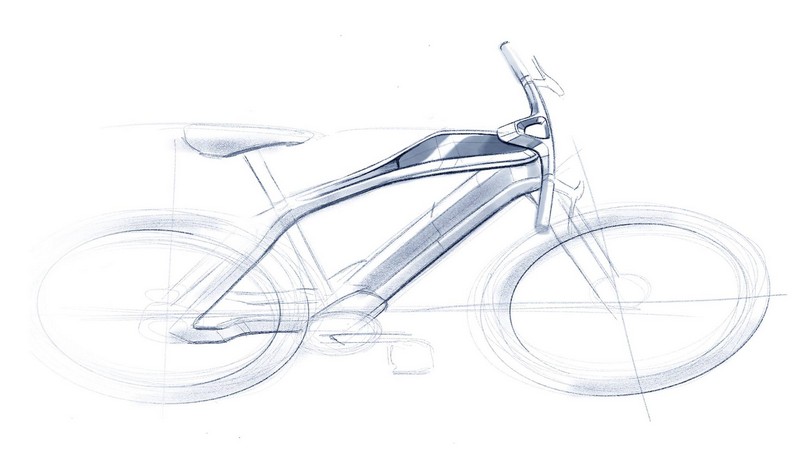 Elettronica is the new born in the E-voluzione family, the first electric bike project designed by Pininfarina and realized by Diavelo, a member of the Accell Group. Elettronica was born to become the queen of her Collection, the most exclusive, the best performing.
"A cutting-edge Collection, awarded by the most prestigious design awards. A Collection able tomake a real evolution. In design. In technology. In performance. In comfort, " said Pininfarina design studio.
The E-voluzione project is composed by two different product families: the E-voluzione Carbon Fiber and the E-voluzione Alloy.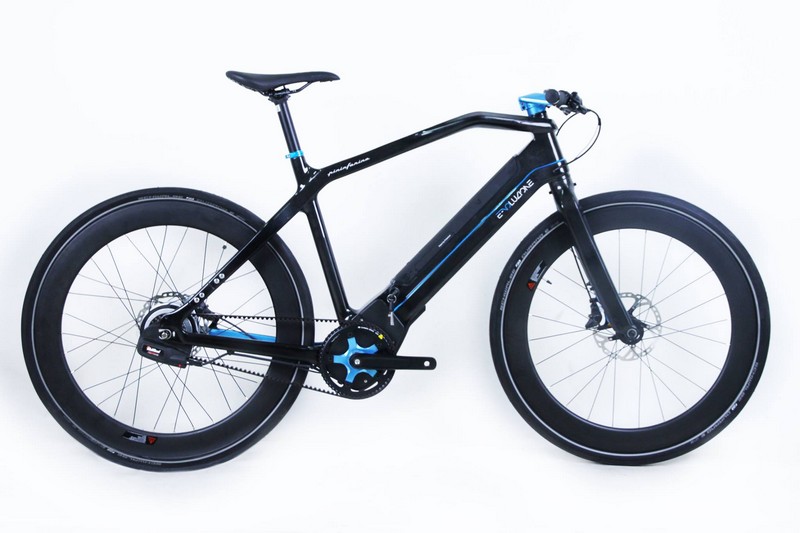 Elettronica Limited Edition bike – 88 pieces and priced at € 10.000
Elettronica Limited Edition is available on the market starting from JANUARY 2018.
Elettronica was conceived to celebrate the success of the first E-voluzione Carbon Fiber, maximising the integration of the parts, keyword of the project. The new jewel distinguishes itself form her mother – E- voluzione Carbon Fiber – thanks to the integration of the GPS, the Shimano / Alfine Electronic Gear and the full carbon parts.
The luxurious ebike will be manufactured in limited edition of 88 pieces.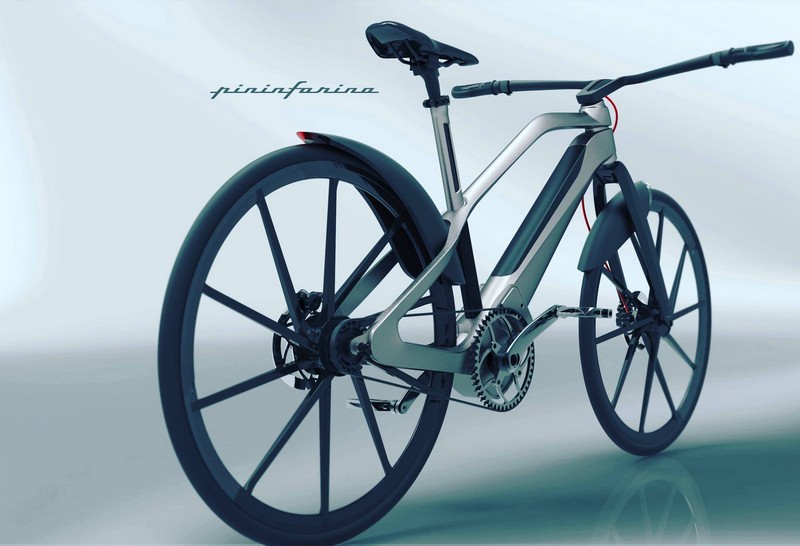 E-voluzione Carbon Fiber – Now available on the market (Price: € 6.300)
E-voluzione Carbon Fiber, is the result of the combination between Pininfarina heritage in designing sporty cars and the vocation to research eco-friendly solutions with Diavelo – state-of-the-art technology in the bicycle sector.
E-voluzione Carbon Fiber is innovative from several standpoints. The keyword of the project is integration. Developed from a holistic design philosophy, all the main parts are perfectly integrated in the bike: the battery (patented technology), the mid-engine, the handlebar and stem, the cockpit, all the cables, the lighting system. The advantage of a high level of integration of all components is not only aesthetic but also functional because it means a better weight distribution and balance and a more
comfortable and performing ride.
Thanks to the use of carbon in the frame and in the parts (bar, seat post, wheels), the bike is super lightcompared with the competitors on the market (only 16kg). Moreover, the carbon frame is realized with an innovative technology (autoclave carbon).
The advantage of lightness is a bike more maneuverable and more performing. Strong innovation also in the motor and transmission. The high torque German Brose mid motor is fully integrated with the carbon frame. The belt drive transmission warranties super silent drive and no maintenance. Also the patented inside the frame Panasonic battery (500W –13,6A – 36V) is fully integrated and easy removable for recharge. The bike is completed by hydraulic disc brakes and Shimano components.
If you ask me, I love the elegant and pure shape of Pininfarina Fuoriserie (€9,000.00) – a bespoke bike with unique features, a combination of the Pininfarina pure design and the 43 Milano experience and craftsmanship.