DS Automobiles, the luxury vehicle division of Citroën, is coming to next week's Geneva Motor Show with avant-garde car DS E-Tense with high-performance electric powertrain.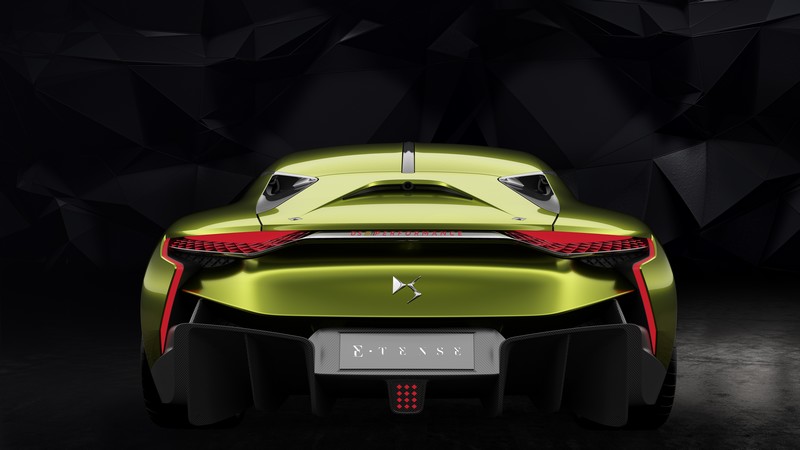 A year after the official launch of the brand, DS Automobiles is unveiling the head-turning DS E-tense that silently produces 516Nm of torque, 402hp and zero emissions.
Measuring 4.72m long and 1.29m high, DS's ambition with the DS E-Tense is to create a high- performance electric GT car that brings together state-of-the-art technology and avant-garde design.
As a Formula E World Championship competitor, DS Automobiles has equipped its latest creation with a 100% electric 402hp engine that produces 516Nm of torque, delivering propulsion that is clean, silent, but above all efficient and powerful. Add the 310km mixed cycle range (or 360km urban cycle) and the DSE-TENSE takes its rightful place among the ranks of high-performance GTs.
The lithium-ion batteries are situated under the car's chassis, which keeps the centre of gravity low and enables even torque distribution between the axles.
"All those who set eyes on the DS E-Tense will instantly notice its unique styling, flowing lines and sense of perpetual motion. With the silhouette of a grand tourer coupé emphasised by a central chrome-plated spine and an exclusive metallic green ametrine body colour, the DS E-Tense evokes one simple desire, and that is to be driven," said DS Automobiles.
The new supercar joins forces with leading French luxury brands.
A helmet harness by Moynat
The artistic director of Moynat came up with this unique object by drawing inspiration from the Y-shaped straps that used to secure the trunk, thus holding the spare tyre to the back of an automobile. The harness consists of two main handles made of natural calfskin with a staining that will become deeper and more lustrous with age. Inside, there is a supple leather pouch. Entirely hand-made by highly skilled craftsman, the harness seamlessly perpetuates the venerable tradition of French fine leather gooDS. Its function is multipurpose: it can be fastened securely to the driver's seat in such a way that absolute safety is guaranteed, but it can also be removed and has been designed to carry a helmet in a practical yet elegant way, so doubles as a bag about town.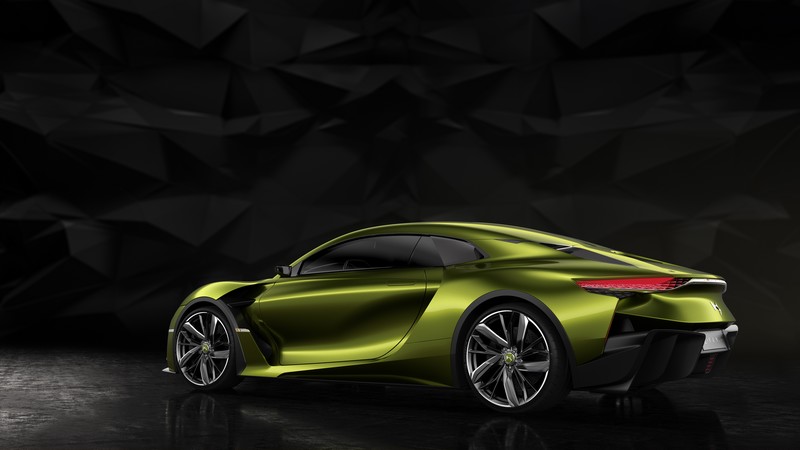 A one-off edition watch by BRM Chronographers
Watchmaking technology is refined to its very essence in this timepiece specifically designed for the driver of the DS E-Tense. It can be worn on the wrist or affixed to the
car's central console. The case is angled at 90° so that the time is viewable while driving.
A first-class audio system by Focal
A silent car doesn't mean that sound is not a crucial consideration. For an exclusive experience, 9 Focal Utopia high-fidelity louDSpeakers transform the interior of the DS E- Tense into an auditorium to satisfy the most demanding listeners.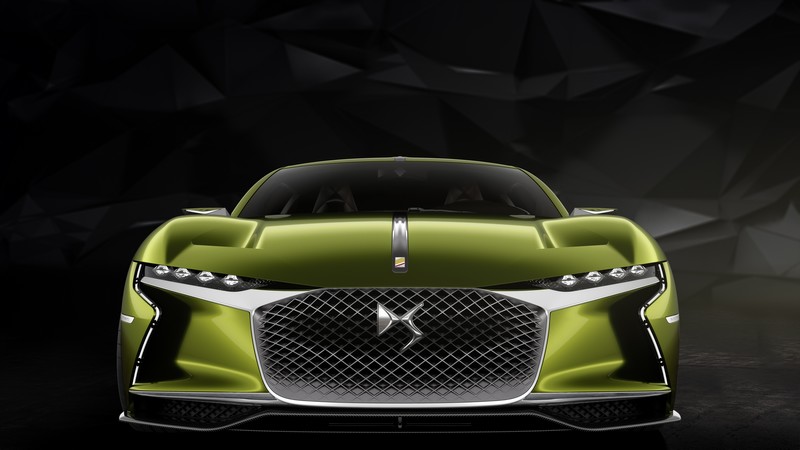 A concept car represents a road map for the future. The DS E-Tense takes DS LED Vision – a hallmark of all current DS vehicles – to the next level, making it active. All the LED modules are worked into the design in a way that a jeweller or watchmaker would practice their craft. They now rotate at 180°. Furthermore there is a welcome mode for the driver, and most importantly new features including a high-way function for motorway driving and a weather function that widens the beam in rain, snow and fog.