While current airliners and even some business jets have cabin altitudes of 6,000 to 8,000 feet, the newly-launched Dassault Falcon 8X keeps you at a comfortable 3,900 while cruising at 40,000 feet. So you feel better on board — and less jet lag after arrival. Noise level is also low at a whisper-quiet 52 dB.
Dassault Aviation's new Falcon 8X has earned two additional certifications since entering service less than two month ago. The ultra-long range trijet made its maiden appearance with a completed interior at this year's NBAA Business Aviation Convention & Exhibition (NBAA-BACE) held November 1-3 in Orlando.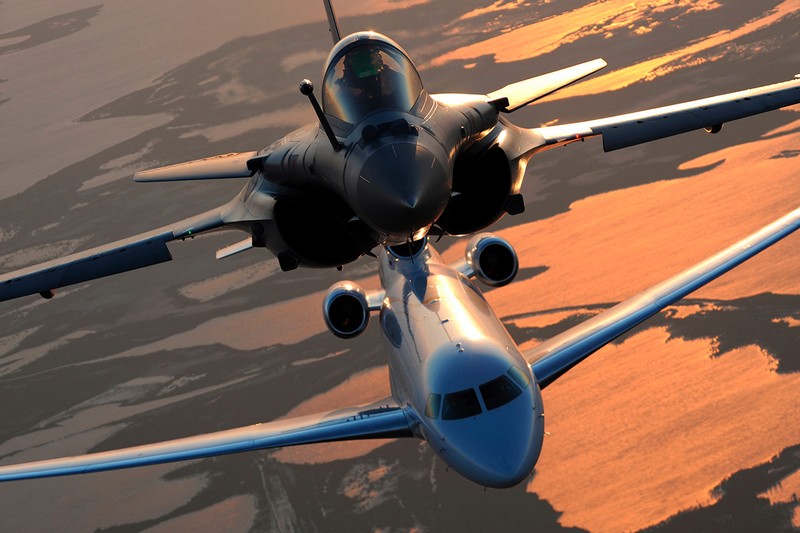 The first aircraft was handed to Greek operator AMJet Executive at Dassault's Bordeaux-Merignac facility on October 5. The 6,450 nm/11,945 km Falcon 8X is also on track for additional deliveries to operators in a dozen countries, from Brazil, the U.S. and Europe, to the UAE and India, in the coming months.
As demonstrated during round the world trials earlier this year, the 8X comes to the market fully mature for service introduction. A few key performance parameters, such as take off distance and cabin noise, have even surpassed design objectives. In fact, the noise insulation improvements engineered into the 8X make it even quieter than the Falcon 7X, the quietest business jet currently in operation.
In addition to the quietest cabin and the most advanced digital flight control system in business aviation, the 8X features the largest selection of standard cabin configurations of any large business jet. It will be available with a wide range of options, including an onboard shower and Dassault's new FalconEye Combined Vision System, the first Head Up Display to combine synthetic and enhanced vision capabilities.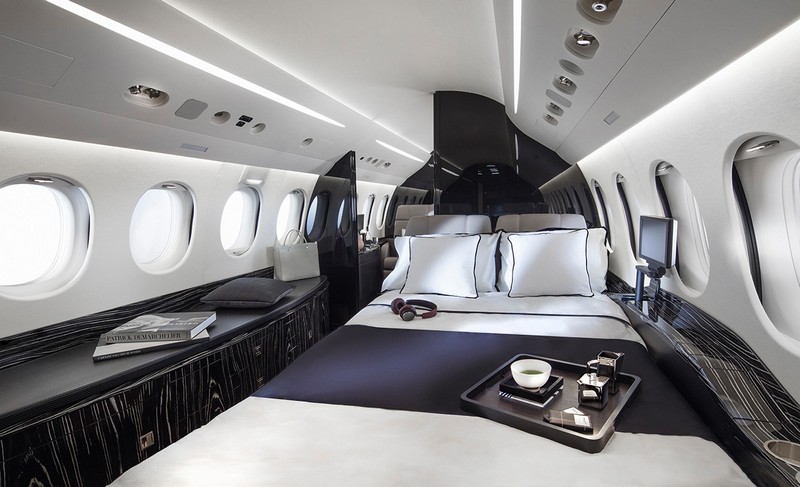 It will also come with a new integrated Electronic Flight Bag solution Falcon Sphere II. This new solution will greatly reduce the time and effort necessary to prepare and manage business jet missions.
Derived from the popular Falcon 7X, the Falcon 8X will offer the greatest range and the longest cabin of any Falcon, allowing it to fly from Beijing to New York, Hong Kong to London or Los Angeles to Moscow nonstop. It will also share the 7X's exceptional operating economy and short-field performance.
The FalconCabin HD+ cabin management system gives you control over your environment from anywhere in the cabin, using your Apple devices. You can track flight progress. There's even an app that lets you call up a virtual moving map of any area around you by simply pointing your iPad in its direction. As an option, you can also get Skybox, the wireless media server with vast iTunes video and music capacity.