Back to the Future with Dassault Falcon's Retro Calendar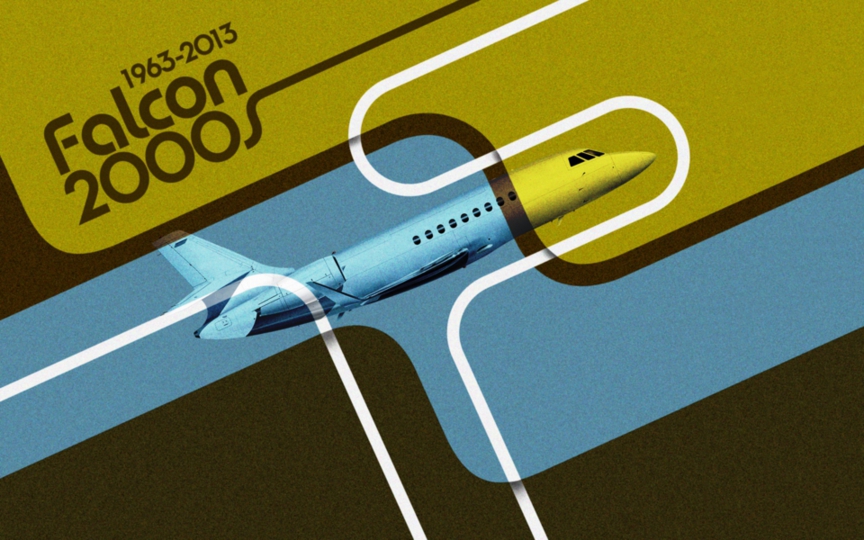 In May 2013, Dassault Falcon will celebrate the 50th anniversary of the storied Falcon 20 which took to the sky just hours after the famous Charles Lindbergh's message to Juan Tripp , Pan American Airlines CEO: "I found the bird".
The 2013 Dassault Falcon Calendar was especially designed around the upcoming celebration of Falcons' 50th Anniversary. For this, Dassault turned to Wilfrid Buch , a talented artist who used as his inspiration, a variety of 1960s design motifs.
Buch created a series of vintage and avant-garde posters. In his mind, these are today's Falcons as they might have looked a half century ago. Those zany graphics, atypical fonts, psychedelic lines, improbable color blends – all evocative of the 60′.
"Yes, we admit to a healthy dose of nostalgia, as we conjure up the long path journeyed by our Falcons in five decades" said Vadim Feldzer, head of Falcon communications for the EMEA. "And with Buch's artistry, we acknowledge the strong value Dassault has always placed in creativity. And our obsession with pushing the limits" concluded Feldzer.