Go Wild For Chopard.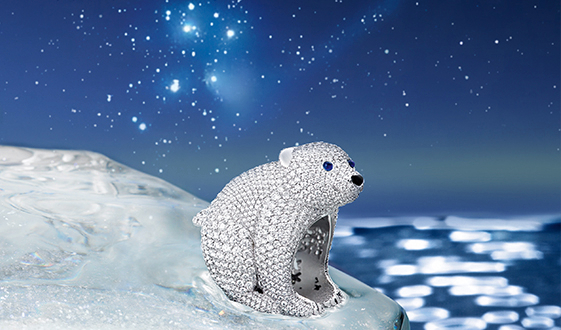 Chopard's exquisite menagerie of wild animals has a luxurious new winter habitat in The Fine Jewellery Room on
Harrods' Ground Floor. The sparkling animals adorning earrings, bracelets, necklaces and rings are always a stunning visual experience and a must see blend of creativity, innovation and tradition.
This holiday season, if you have the chance to be in London, visit Chopard's magical pop up boutique and have a closer look at the precious Animal World high-jewellery creatures.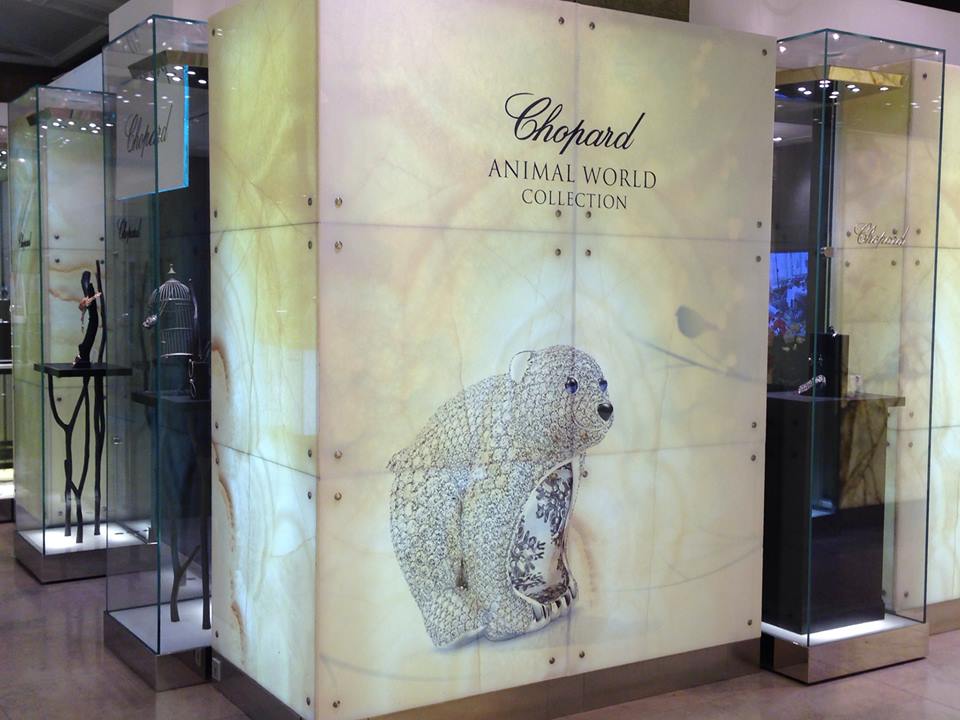 Chopard Butterfly Bracelet
Featuring a flight of butterflies that delicately flutter around the wrist, this gold bracelet is set with
coloured-diamond and yellow sapphires for a sparkling burst of reflected light. A luxurious reminder of nature's priceless beauty, expect admiration from every angle.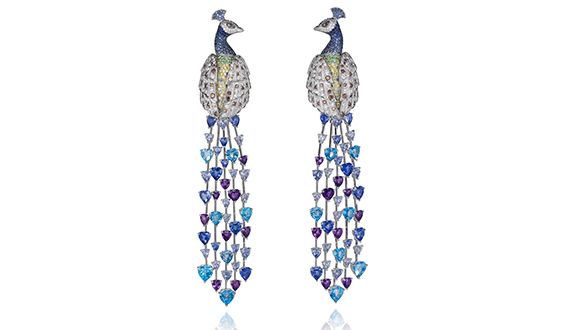 Chopard Peacock Earrings
A fine pair of diamond and gem-set clip-on peacock earrings, each with heart-shaped sapphire and heart-shaped amethyst, topaz and sapphire tail feathers.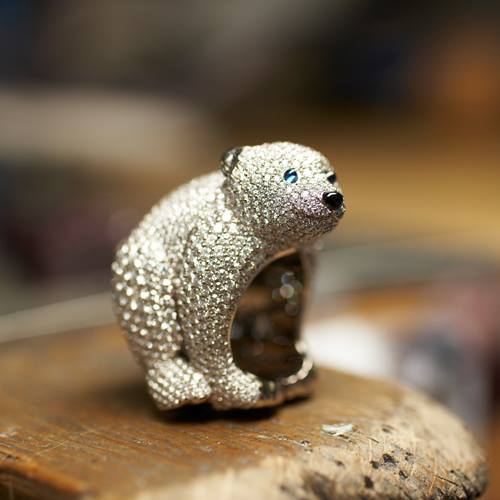 Chopard Polar Bear Ring
The precious polar bear cub encrusted in sparkling diamonds, the charming centrepiece of the 'Animal World'collection. Sparkling with pavé-set glittering diamonds, this ring mirrors the effect of pristine snow, bursting with rays of reflected light.
Beautifully set with 2,160 individual stones, including diamonds, aquamarines, moonstones, quartz, topaz and sapphires, this show-stopping necklace features a cascade of suspended bubbles swirling around a school of sparkling clownfish. Working together to craft a masterpiece, designers, sculptors, jewellers, stone setters,lapidarists and polishers spend 750 hours on each creation.
The watchful wise owl is given a luxurious makeover with a surround of sparkling diamonds in a sleek pavé setting.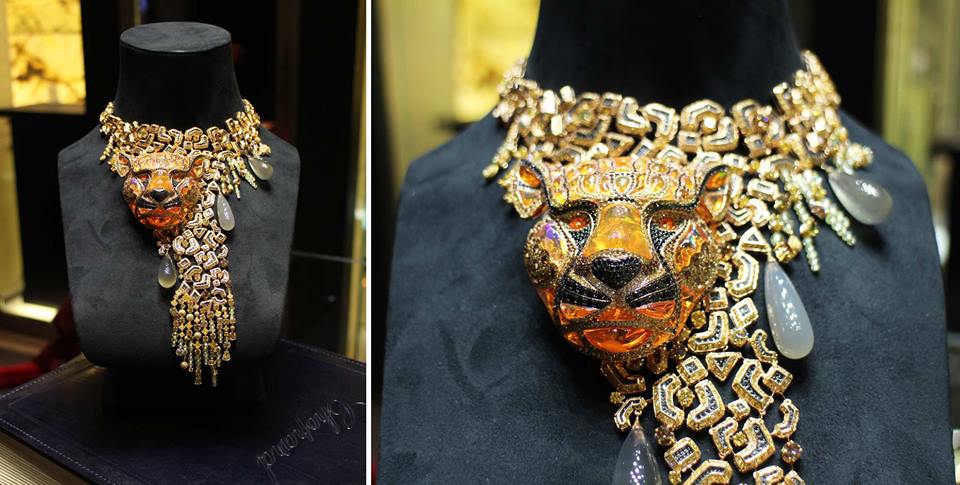 Chopard Tiger Necklace
Dominating the décolletage with a precious array of sparkling gemstones, this opulent necklace sees a fire opal tiger face peering out from a tumbling surround of coloured diamonds and luminous teardrop moonstones – an arresting piece for evening engagements.
Recreating the delicate contours of a hummingbird drinking from its favourite flower, this showpiece necklace features sparkling diamonds and pink sapphires that sweep around the décolletage.