Harrods' White Chocolate Egg with Dried Fruit (250g at £24.95)
Impress friends and family with this Harrods exclusive white chocolate Easter egg. Made with freeze-dried strawberries and raspberries, it is a delicious treat for all. Harrods also offers "Handmade Dark Chocolate Easter Egg", "Handmade Milk Chocolate Easter Egg" and "MilkChocolate Egg with Nuts."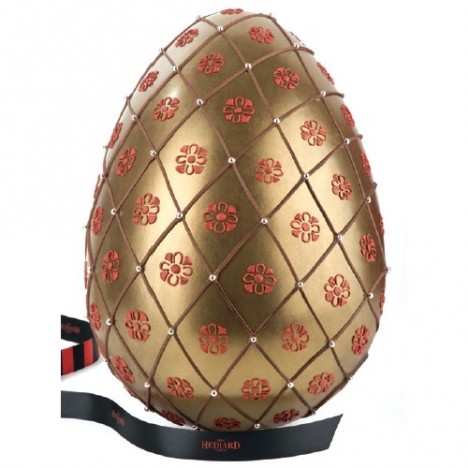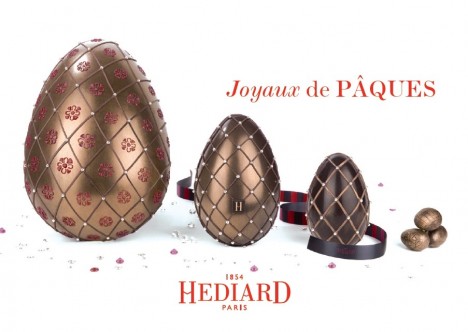 Haute Joillerie Oeuf en Chocolat from Maison Hediard (450€; Height: 36 cm; Net weight: 3.5 kg, including filling: 1.5 kg).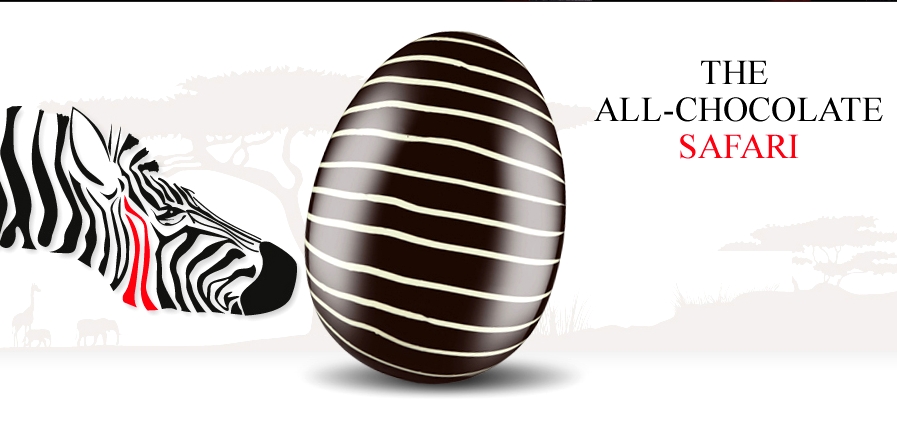 The zebra egg is the master piece of the Hédiard Easter safari. It contains praline eggs and mini dark and milk chocolate animals from savannah (lion, elephant, monkey, hippopotamus and giraffe). (€69.00 for 21cm – 570g Egg).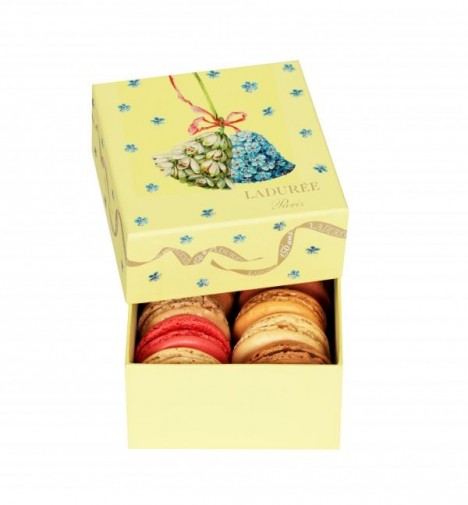 Ladurée collector's Easter box with 8 macarons (priced ~ €17). The Easter flavors of this year include "Chocolate Banana", "Chocolate Kalamansi" and "Chinese orange".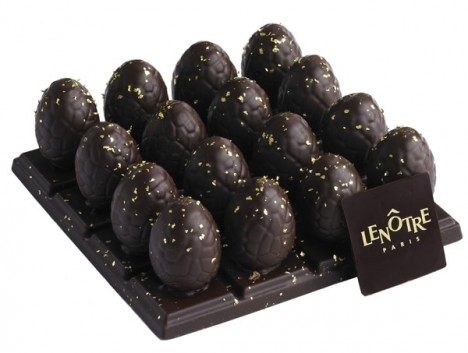 French boutique Patrick Roger offers an easter eggs collection handpainted by master Roger himself. Read a 2luxury2 exclusive interview with Chocolate Artist Patrick Roger here.
Patrick Roger handpainted egg in white and gold colors (from €49)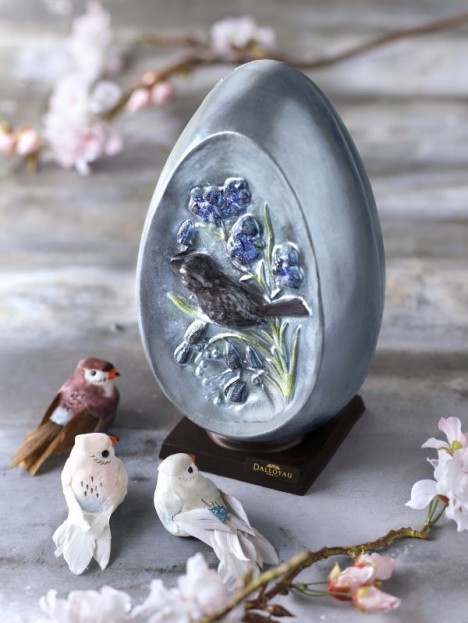 Dalloyau special Easter egg with 70 percent Venezuelan cacao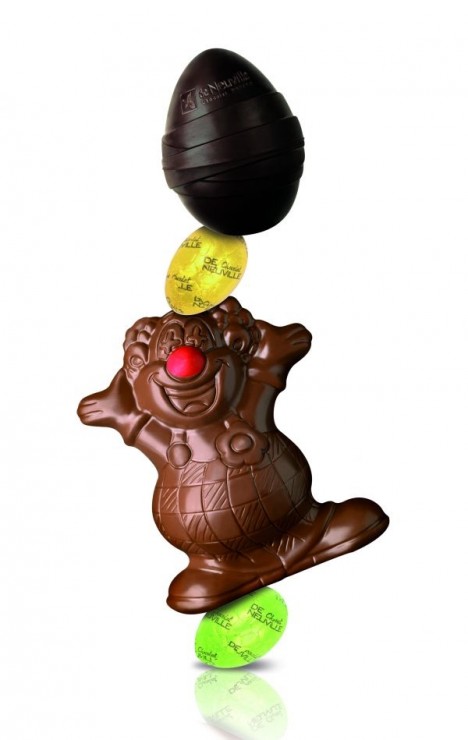 De Neuville chocolate clown (€15.70)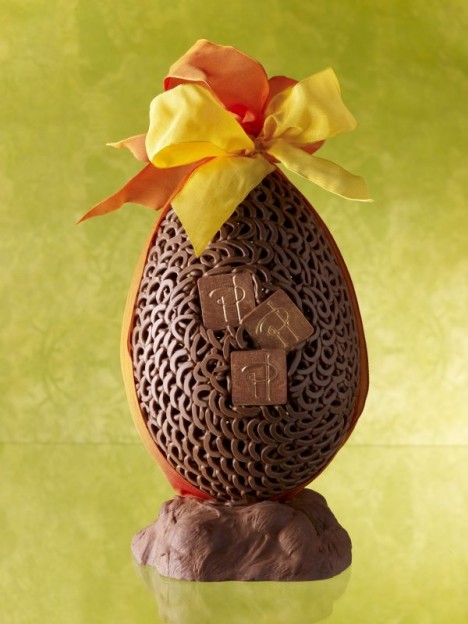 Pierre Hermé chocolate lace egg (€43)