Seated Ballerina by Jeff Koons to raise awareness of the urgent need to protect children worldwide.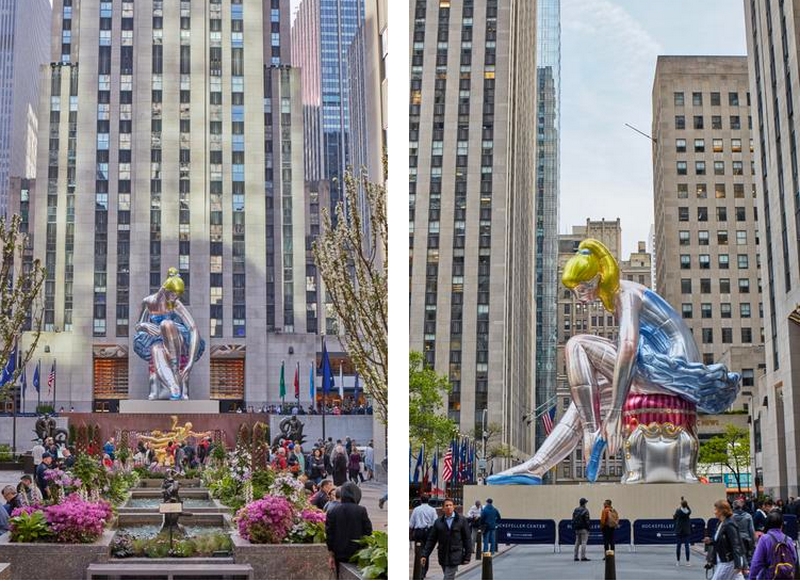 The art installation stands for a worthy cause. The inflatable nylon sculpture stands 45 feet tall and will be on view through June 2.
Kiehl's Since 1851 and Art Production Fund present Jeff Koons's Seated Ballerina, a large-scale public art installation, hosted by Tishman Speyer at Rockefeller Center from May 12 – June 2, 2017. The inflatable nylon sculpture stands 45 feet high and depicts a seated ballerina from the artist's iconic Antiquity series. Seated Ballerina promises to offer one of those unforgettable New York experiences that will be remembered for years to come.
Often referencing historical imagery and found objects, Koons based Seated Ballerina on a small porcelain figurine. The sculpture acts as a contemporary iteration of the goddess Venus, and symbolizes notions of beauty and connectivity. Its reflective surface mirrors its immediate environment and engages with each viewer. The work aims to bring awareness to National Missing Children's Month this May, in an effort to support organizations like the International Centre for Missing & Exploited Children (ICMEC) that work tirelessly to create a safer world for children.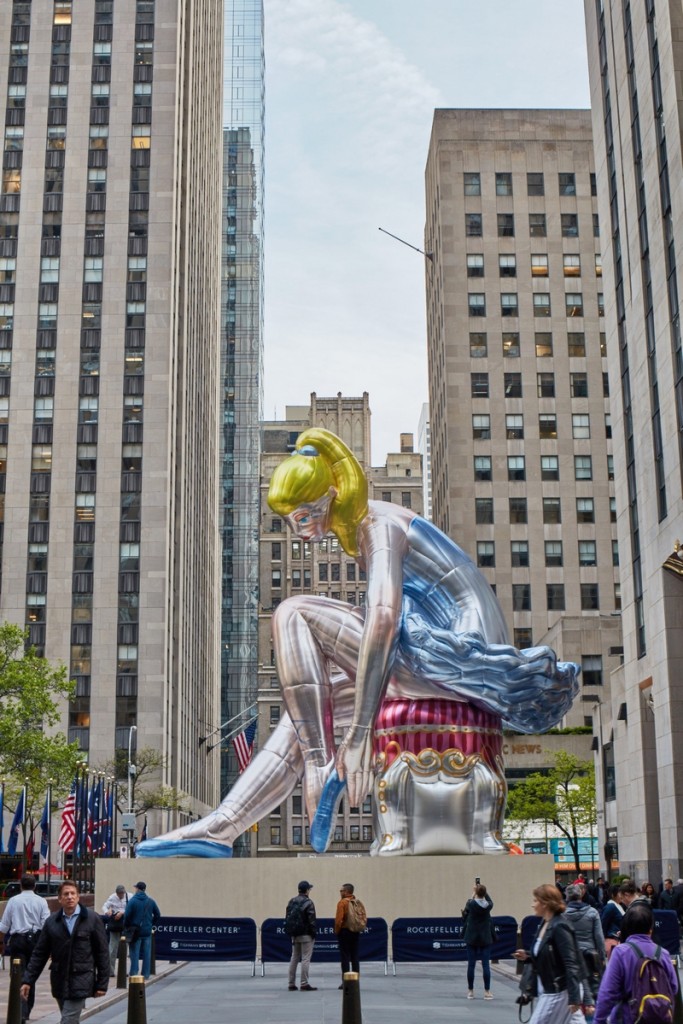 "It's a pleasure to work with Kiehl's and Art Production Fund on this charitable project. This partnership will increase awareness and help the International Centre for Missing & Exploited Children make the world a safer place for children," said Jeff Koons. "I hope the installation of Seated Ballerina at Rockefeller Center offers a sense of affirmation and excitement to the viewer to reach their potential. The aspect of reflectivity emulates life's energy; it's about contemplation and what it means to be a human being. It's a very hopeful piece."
In honor of National Missing Children's Month, Koons has also created a limited edition Seated Ballerina tin for the Midnight Recovery Collection. Throughout May, Kiehl's will donate 100% of its net profits from the collection, up to $100,000, to directly benefit ICMEC. A fervent advocate for protecting children, Koons worked with ICMEC to co-found The Koons Family Institute on International Law & Policy in 2007 to combat child abduction and exploitation. He also serves on ICMEC's Board of Directors.