Everyone can be part of the solution. We are all part of the cure. How will you #BeTheEnd?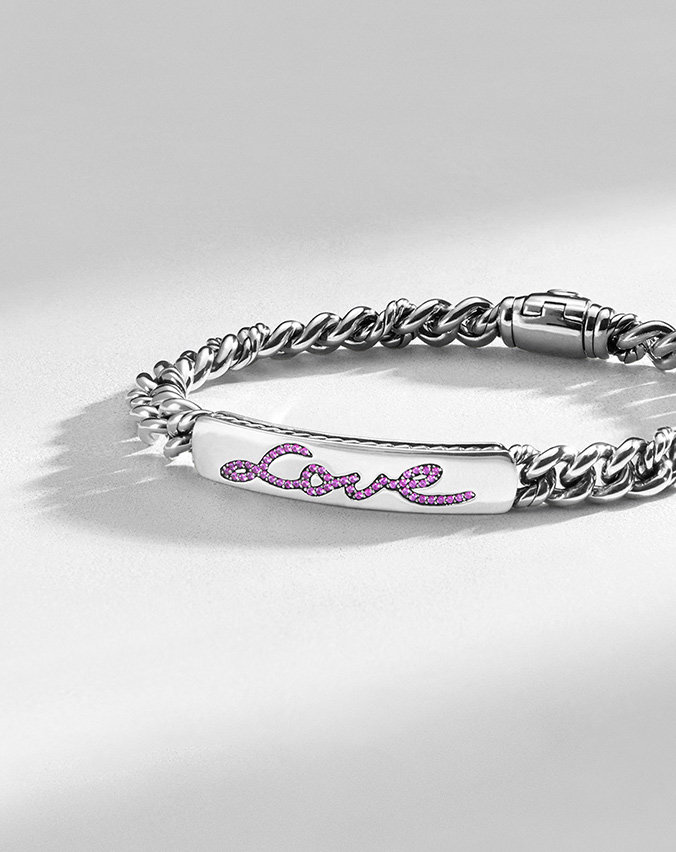 "Research is revolutionizing our understanding of cancer, leading us to the core of this insidious disease and transforming lives every day as women and men get the help they need."
Ending Breast Cancer Begins With You. In honor of Breast Cancer Awareness Month, American designer David Yurman announced the creation of "Support a Cure," a specially curated shop that will benefit The Breast Cancer Research Foundation (BCRF), the highest-rated breast cancer organization in the United States. This represents not only the seventh year the brand has supported the fight against breast cancer, but also the first time they have created an exclusive shopping experience for the organization. David Yurman will donate to BCRF 10% of the purchase price of these items.
"Support a Cure" will include a variety of pieces from the Starburst and Petite Pave collections, highlighting the Petite Pave "Love" ID bracelet in sterling silver with pink sapphires. This unique design, inscribed with "love" written in David Yurman's own hand, gives the piece a personalized and original style.
This Breast Cancer Awareness Month, show your support for those who have been touched by breast cancer by sharing your story on BCAcampaign.com—because We're Stronger Together.