The Award for Best Bedroom at the Design et al International Design and Architecture Awards 2013 went to Intarya the London based interior and architectural design firm.
The International Design & Architecture Awards celebrate the best in interior design, architecture and innovation from throughout the
world. Their aim is to celebrate design, recognize talent, create opportunities and quite simply to offer inspiration. Unlike most awards
the beauty of the International Design and Architecture Awards is that entrants are judged by other industry professionals and general public.
"This is great for recognition for Intarya within the interior design world," says Daniel Kostiuc, MD of Intarya.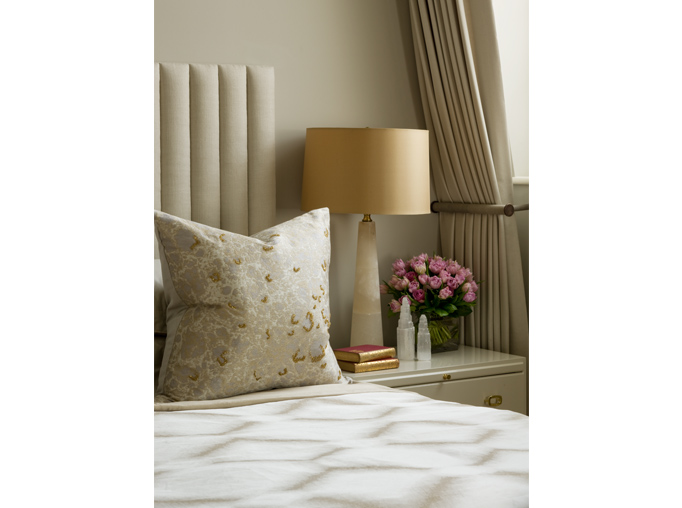 Founded in 1994, Intarya has continued to deliver its vision of enhancing the inherent character of the architecture and location of some
of London's most prestigious residential addresses. Most recently, Daniel Kostiuc and his team has completed the sympathetic interior of a luxury three bedroom apartment at The Lancasters, which has successfully blended the grand Grade II Listed façade with a luxurious high attention to detail where every element of the design has been researched, considered, tailor-made and hand-crafted.
The client was keen for the designer to answer two specific requirements; to exaggerate the four metre high ceilings but not so far as to sacrifice the client's other desire for a comfortable and at once elegant Master Bedroom. One way to deliver on the first request was to install full height curtains that draw the eye upwards, furthered still by their simple design. The sloped window wall presented the designer with an awkward architectural detail that was solved by way of bespoke holdbacks, commissioned to allow the curtains to follow the angle of the wall, giving a sleek, unfussy look.
The curtain colour and texture plays an important role in approaching the client's second request to calm the dramatic space. Their soft taupe colour blends with the overall, pared down colour scheme of neutrals and gold, adding to the feeling of warmth, whilst the silk wool fabric introduces an element of sophistication. Understated luxury follows through the scheme with subtle inclusions of shagreen, silk velvets and bespoke embroidery for an uncomplicated, calm bedroom.