Aston Martin prepares a apecial-edition centenary car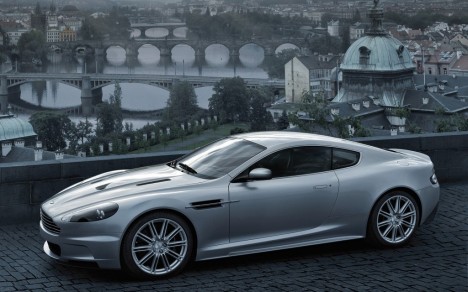 Luxury sports car maker Aston Martin will celebrate its 100th anniversary with the launch of a special-edition centenary car scheduled to be unveiled next year. The special 550 hp car will be a modified version of the current Aston Martin DBS coupe.
"This will be an entirely new model," said  Aston Martin CEO Dr. Ulrich Bez. "We have to do something remarkable to mark our centenary. It won't be a DB9 with a Centenary Edition badge and it won't be a limited edition like the One-77 supercar."
At the end of April, Aston Martin moved into what become its largest European dealership in a chic new address in Vienna. The new location of Aston Martin Vienna boasts some truly impressive statistics. The showroom alone covers an area of 1,200 m2. Over 1,200 m2 of the Italian Travertine marble typically used by Aston Martin has been laid providing the ambience for the open reception area with a customer lounge, three offices for sales and aftersales, a coffee bar, several display cabinets for Aston Martin merchandising items and of course the presentation area of the true stars of the show – the vehicles themselves.