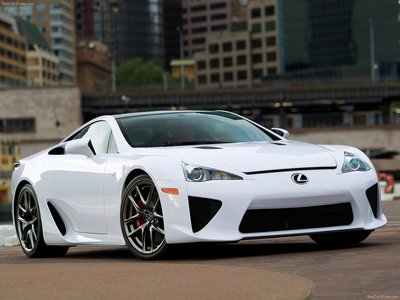 Lexus Ranked Best Luxury Auto Brand While Porsche Plunges: Cars
Toyota Motor Corp.'s Lexus brand took back the top spot among luxury brands in 2011 Consumer Reports' reliability ranking, beating BMW, Mercedes-Benz and Porsche, which fell the most of any vehicle line.
Winning the luxury crown as well as the top spot among all brands with its youth-oriented Scion line may help Toyota restore confidence among consumers following two years of falling U.S. sales, recalls, unflattering reviews and production lost because of the March earthquake in Japan.
Toyota held at sixth place for a second year, a further sign of resilience after recalling millions of vehicles in 2009 and 2010 amid unintended-acceleration claims.
Lexus's key rivals, Daimler AG's Mercedes-Benz and Bayerische Motoren Werke AG's BMW, both improved this year, while still finishing in the bottom half of the survey among all vehicle types. Mercedes ranked 18th and BMW was 19th. Volkswagen AG's Audi ranked 26th, Porsche fell to 27th and Jaguar, owned by India's Tata Motors Ltd., ranked last.
[adsenseyu1]
More:  businessweek |  motoring.asiaone