Mercedes-Benz Style Silver Arrow Marine. 
Granturismo of the seas – an eye-catching addition to the seas and yacht marinas.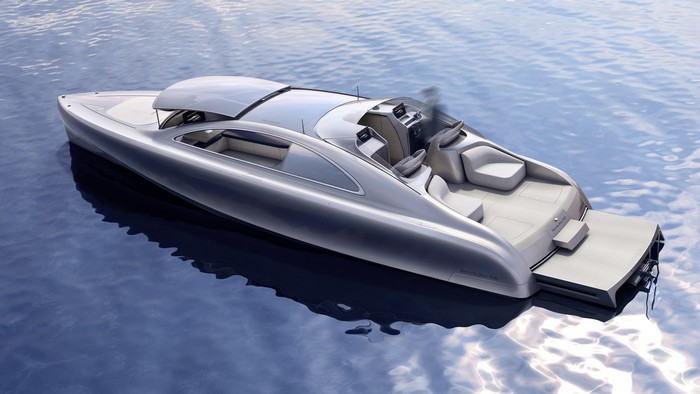 One year after the presentation of the first design drafts, Mercedes-Benz Style and Silver Arrows Marine are presenting the final exterior and interior design of their new luxury motor yacht – the ARROW460 – Granturismo.
At the Monaco Yacht Show the enthusiasts will see a two-metre long model and detailed renderings of the 14-metre long 'Granturismo of the seas'. Silver Arrows Marine is also opening its order book for the Edition 1, a special limited-numbers launch edition to mark the arrival of the ARROW460 – Granturismo. In addition to the model yacht, Mercedes-Benz Style is showing its entire product portfolio at the Upper Deck Lounge of the Monaco Yacht Show.
"This new motor yacht with its emotional and high-tech features embodies our Mercedes-Benz design philosophy of sensual purity and is a perfect expression of modern luxury," said Gorden Wagener, Vice President Design at Daimler AG. "Under the label Mercedes- Benz Style we develop highly exclusive design products beyond the automobile, thereby bringing our sensual, clear and progressive design idiom, into other spheres of life."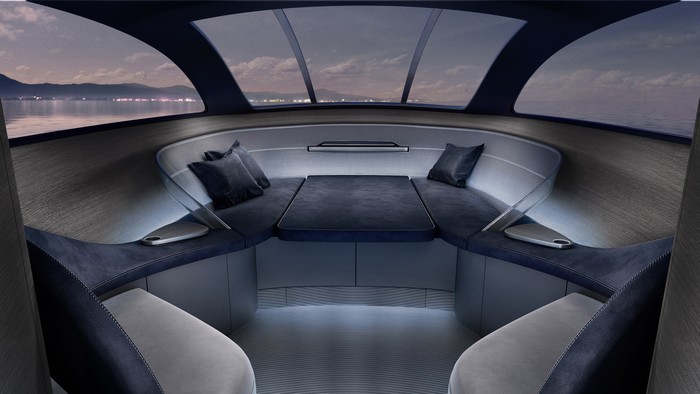 The ARROW460 – Granturismo is powered by two diesel engines developing 353 kW (480 hp) each. The yacht is being launched with the Edition 1 model which will be built as a limited edition of ten units. This exclusive version of the "Granturismo of the seas" can be ordered directly from Silver Arrows Marine at a price of € 1.25 million (plus VAT). The first units will be delivered to customers in early 2015.
The 14-metre long Granturismo is therefore suitable for both day trips and overnight excursions. The yacht offers outstanding versatility. The large side windows slide open and the front window can be raised, allowing passengers to sit comfortably inside, but still enjoy an all-round view and the feeling of being outside. The glazing automatically controls light penetration depending on the intensity of the sun. The yacht decking is made out of a high-tech synthetic material which enabled the designers to create an entirely new look.