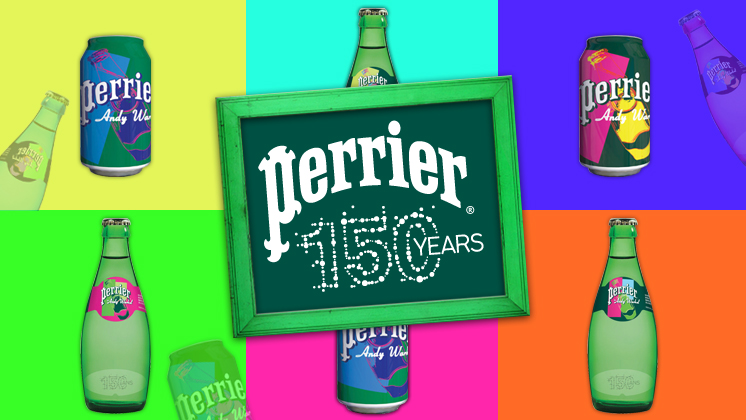 Perrier bottles created in the 1980s by Andy Warhol inspired a new tribute version for this summer when the premium and ultimate refreshment beverage celebrates 150 years.
The specially-designed bottles with four different label designs and seven different Warhol inspirations be available from June 24th.
Perrier is the number one sparkling water in the world and in the U.S. (Euromonitor Sales & Nielsen value share), with a presence in 144 countries.