50 Years of the Porsche 911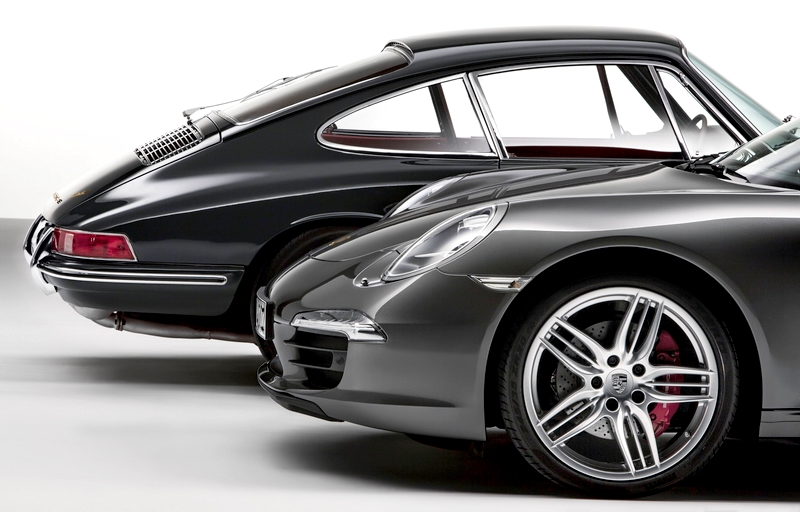 For Porsche, the 50th anniversary of this iconic sports car is the central theme of 2013. There will be a wide variety of anniversary events, starting with the "Retro Classics" automobile show in Stuttgart. From March 7-10 the Porsche Museum will ring in the anniversary year with four special exhibits: an early-model 911 Turbo Coupe, a 911 Cabriolet study from 1981, a 1997 street version 911 GT1 and the pre-series Type 754 T7. This chassis by Professor Ferdinand Alexander Porsche was a milestone on the way to the 911 design.
The company is also sending an authentic 1967 model 911 on a world tour. Over the course of the year, this vintage 911 will travel to five continents where it will be shown in places like Pebble Beach, Calif., Shanghai, Goodwood, U.K., Paris and Australia. As an ambassador for the Porsche brand, this vintage 911 will be in attendance at many international fairs, historical rallies and motor sport events. Fans and interested individuals can follow the car's progress at porsche.com/follow-911.
The Porsche Museum is celebrating "50 years of the Porsche 911" from June 4 – Sept. 29, 2013, with a special exhibition featuring the history and development of the 911. In the spring the museum's own publishing house, Edition Porsche-Museum, will publish an anniversary edition entitled "911×911."
For five decades, the 911 has been the heart of the Porsche brand. Few other automobiles in the world can look back on such a long tradition and with such genuine continuity as the Porsche 911. It has been inspiring car enthusiasts the world over since its debut as the Type 901 at the IAA International Automotive Show in September 1963. Today it is considered the quintessential sports car, the benchmark for all others. The 911 is also the central point of reference for all other Porsche series. From the Cayenne to the Panamera, every Porsche is the most sporting automobile in its category, and each one carries a piece of the 911 philosophy.