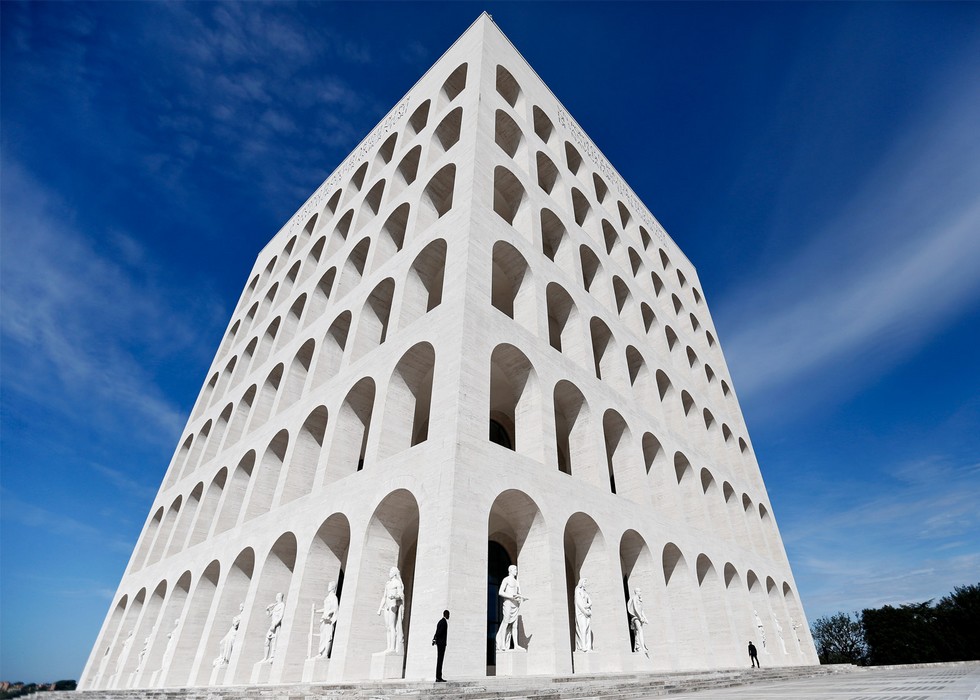 In October 2015, Italian luxury powerhouse Fendi inaugurated its new headquarters in the iconic Palazzo della Civiltà Italiana, also known as Square Colosseum, set in the Esposizione Universale Roma area originally built for the 1942 World's Fair.
Guglielmo Ulrich was among the countless designers, artists and intellectuals called upon in the 1930s to give shape to this "new" city; he designed furniture that was in perfect dialogue with the suspended monumentality of the buildings. The Second World War prevented the fair from ever taking place and ensured that the commissioned designs would stay on paper for the longest time.
For Design Miami/ 2015 FENDI takes inspiration from Ulrich's designs to give life to unique design pieces. Combining tradition with innovation and expressiveness with poise, embellished with leathers and fabrics, these pieces will be united with the space they were initially conceived for seven decades ago.
Fendi's luxury standards are evident in the double-sided S-shaped sofa and the leather armchairs, as well as in the chair and low table with its curved structure. The resulting objects pay tribute to their conceptual origins by being realized with the finest materials and workmanship.
The space at Design Miami/ itself becomes an homage to the new Rome and Palazzo della Civiltà Italiana with its grand structures and pervading light. Through an unexpected twist, the monumental marble used to build this new city is transformed into delicate, translucent light fixtures, while these newly-realized pieces take center stage, dominating the space.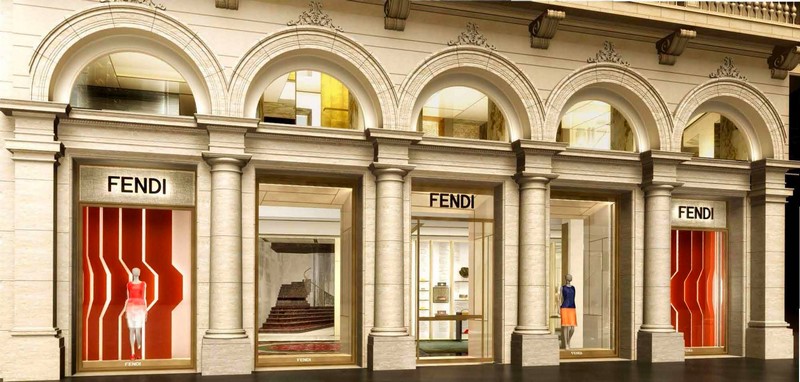 This week, Fendi announced the re-opening of Palazzo Fendi in Rome on December 5th, a symbol of Fendi's DNA that will include the Fendi Private Suites.
On 20th November, Fendi celebrated the opening of the playful Fendi Ginza pop-up boutique in Tokyo. Spread across three floors, the Fendi Ginza pop-up will be the first in Japan to showcase both Men's and Women's collections. The boutique's concept is based on the contemporary interpretation of Rome, Palazzo della Civiltà Italiana, the new Fendi headquarters and includes a mini theater, giant Karlito and botanical artwork by Makoto Azuma.