Automotive Design Studios Envision Law Enforcement's Road Ahead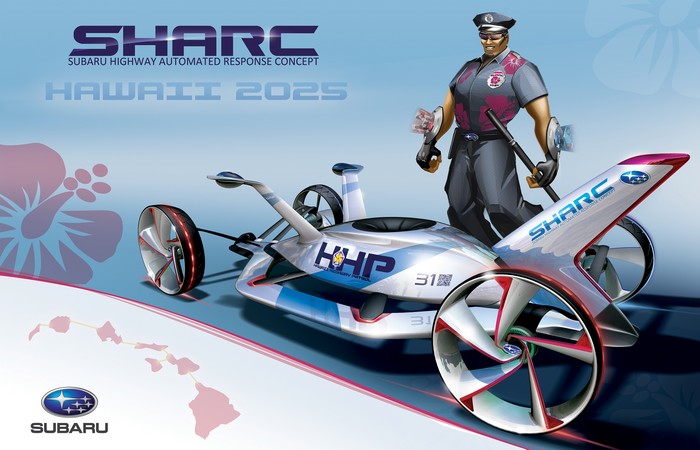 LA's annual Design Challenge, which took place during the LA Auto Show Press Days (the largest gathering of design professionals in North America), explores each year new ideas in automotive design.
This year's highly competitive field of major auto manufacturer design studios have created the ultimate law enforcement patrol vehicle for the year 2025. From drone technology to observe, pursue and engage from the land and air, to renewable resource-fueled vehicles equipped with topographical scanners, this year's entries are designed with an entirely new set of considerations to effectively navigate dynamic urban environments.
Design studios from BMW Group, General Motors, Honda, Mercedes-Benz and Subaru have accepted the challenge to use their innovation and insight to explore creative solutions centered to meet the challenge of a new highway system.
The winning design will be announced Nov. 29 during an event at the LA Auto Show Press Days.