Usain Bolt is supremely qualified to take on the Mumm's first ever title of Chief Entertainment Officer.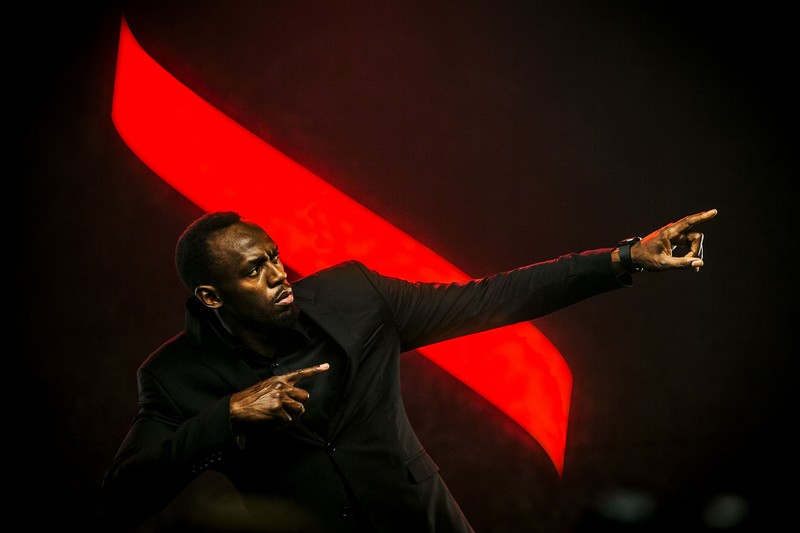 After months of speculation regarding his next move after his victories in Rio, Usain Bolt gave a special statement that he will take on one of the biggest challenges of his career as CEO/Chief Entertainment Officer of the French champagne house Maison Mumm.
Throughout Mumm's history, the House has partnered with trailblazers who dare to break with convention, such as supporting explorer Jean-Baptiste Charcot during the first French Antarctic expedition in 1904. Similarly, the appointment of Bolt is a daring first step in a series of planned exciting engagements between him and Maison Mumm.
"I'm honored to take on the role of CEO for Maison Mumm and to show the world what it means to celebrate and entertain in daring ways," said Mr. Bolt. "My number one mission will be to enhance Mumm's legacy in celebrating victories in stunning ways, and I'm very excited to invite all my fans around the world to raise their glasses with me."
Usain Bolt's new role is in keeping with Mumm's pioneering nature and provides evidence of the brand's propensity to be bold and to do what is unexpected. Earlier this year, Mumm revolutionized and redefined the style of a traditional champagne bottle when it introduced its new bottle design.
Created by award winning British designer Ross Lovegrove, Mumm Grand Cordon is the most innovative design in the 189-year history of Maison Mumm. The bottle's revolutionary shape, in particular its long, slender neck, necessitated a whole series of innovations to the traditional champagne
production process. Unique to premium champagnes, the bottle has no front label; instead, the G.H. Mumm signature and eagle emblem are screened in gold directly on the glass. Additionally, Maison Mumm premiered the first digitally connected champagne bottle (which triggers a interactive sound and visual experience in a venue as the cork is popped), and the first drone-powered bottle delivery service by a champagne house.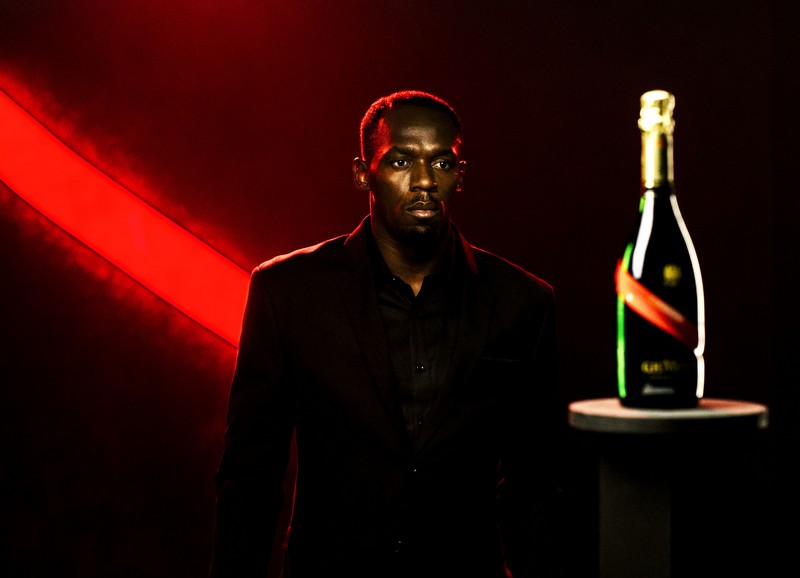 "Maison Mumm is about exploring unexpected ways to celebrate with our fans," said Cesar Giron, Chairman and CEO of Martell Mumm Perrier-Jouet. "By naming Usain as our Chief Entertainment Officer, we will work closely together to bring unique excitement through daring innovation to celebrations and moments of victory, large and small, around the globe."
As the icon of victory, Maison Mumm announced a brand new sponsorship deal with international freestyle skiing star Kevin Rolland.
A 9-time medalist with 5 golds at the X Games and Olympic Bronze medalist at Sochi in 2014, Rolland embodies the House's motto of Dare, Win, Celebrate and personifies pushing the limits. This new partnership will be on display at an exciting series of snow-themed events across the world, showcasing the most daring side of skiing. In the new action short film Fast Forward 2: The Eclipse, Kevin and his friend Julien Regnier take the audience on a white-knuckle ride down the mountain, showing off a succession of hair-raising stunts on their way to an exclusive Mumm party. The tone of the film is pure Mumm – a perfect fit with the Maison's track record in adventure sports like sailing, horse racing and Formula E.