The House of Dior arrived with a splash at Harrods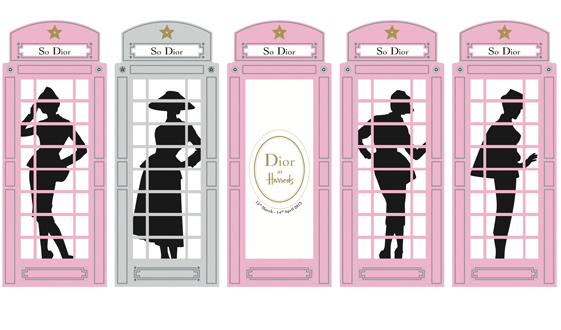 From March 14th – April 16th Londong luxury department store Harrods is celebrating the luxury House of Dior with a pop-up store, a unique 'So Dior' exhibition & a Dior Cafe in-store as well as exceptional Dior Beauty events (Prestige Moments, Make Your Fragrance Truly Yours, Dior Make-Up Artists Roadshow, Fashion Nail Mania, Be The Muse, Exclusive Signature Facials).
Celebrating the occasion, Dior will take over the windows of Brompton Road store, with a display that pays homage to Britain's cultural icons. Meanwhile, Harrods' Fourth Floor will equal the ultimate Dior experience with an exhibition featuring nine dazzling Dior highlights: real dresses worn by Hollywood stars including Emma Watson, and Oscar winning actresses Jennifer Lawrence and Marion Cotillard.
Christian Dior's love of 18th Century décor and his passion for sumptuous food will be evoked with a special menu at Café Dior at The Georgian Restaurant on Harrods' Fourth Floor.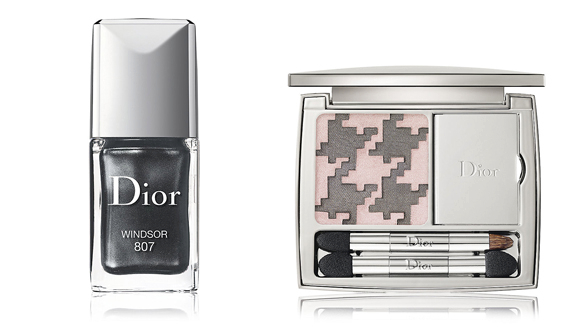 To mark the occasion, Dior will launch a limited edition make-up collection inspired by Christian Dior's love of England. Exclusive to Harrods, the range includes brand new shades of Dior Vernis nail polish, including the regally named 'Windsor', along with face palettes (Claridges 48 Makeup Palette, above right), limited edition lipstick and Miss Dior perfume.
The exclusive beauty events of the month-long feast of Christian Dior include the customization of perfume bottles with the in-store engraving service, a portrait sketched by a Dior artist, or a personalised skincare consultation.