Theoretically, at a luxury hotel no request is too big. Ritz-Carlton Partners with Vogue and GQ for First Immersive Theatre Experience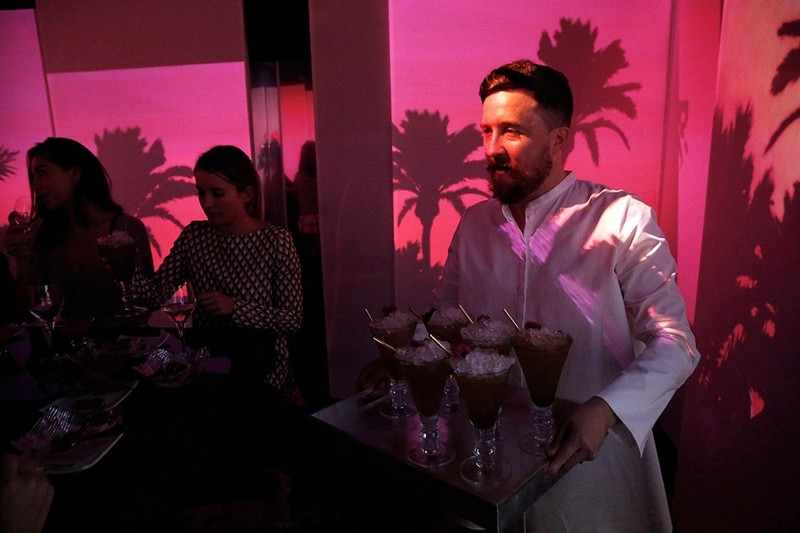 Room No.8 is a special hotel room inspired by "the infinite possibilities of the Ritz-Carlton."  In collaboration with British Vogue and British GQ to create this unique room concept, The Ritz-Carlton presented a multi-sensory performance-art experience created by some of the best names in visual effects, sound art and immersive theatre. The first of its kind, this event showcased The Ritz-Carlton to patrons in London, was created for enlivening senses in a whole new way. Room No. 8 was held at the White Space Gallery, London WC2.
"One of our opportunities in marketing is to bring to life the magical experiences created by the ladies and gentlemen at our hotels through media channels. With Room No.8, Condé Nast, UK has worked with our brand to create a beautiful, highly sensory journey, which is designed to further levels of engagement and interest in our hotels worldwide," explained Nick Teare, Senior Director, Brand & Field Marketing The Ritz-Carlton.
Upon arrival, guests breezed through flowing white curtains into a dark room with a table and seating for seven. Four courses of themed small plates and drinks were delivered as performers acted out real guest stories with the help of projection mapping, 360 degree panels, and custom audio recordings.