'I plan to change misconceptions': Tunisian model is first ever Muslim face of Lancome
L'Oréal Luxe and Lancôme cosmetics hired the first Muslim spokesmodel in the histroy of the brand. Tunisian model, Hanaa Ben Abdesslem is the new spokesmodel for Lancôme.
This move is more than a coincidence. The modelling industry is beginning to expand, looking for girls from across the world to represent diverse cultures, says dailymail.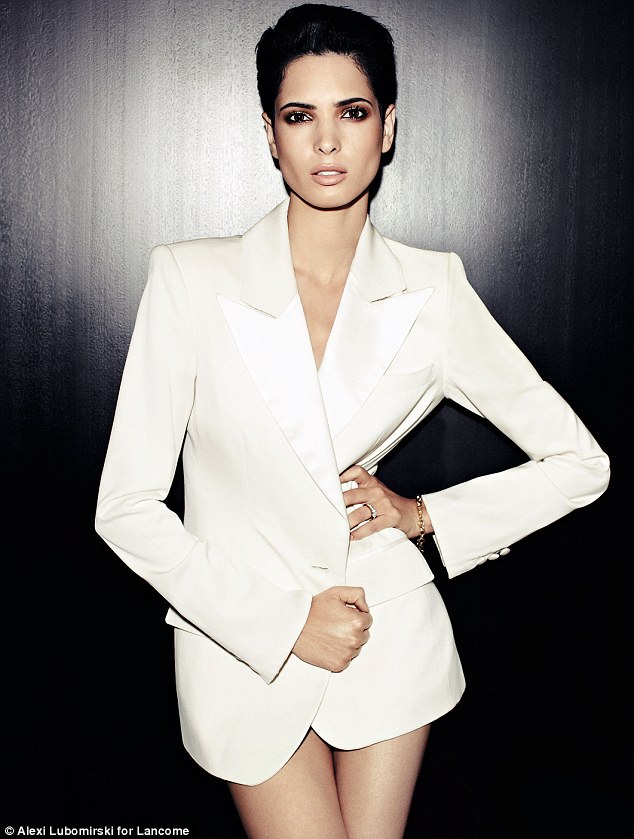 Hanaa doesn't drink alcohol or smoke and intends to change perceptions of the modelling industry at home.
"[People in Tunisia] have this misconception of what modeling is about. Modeling can be a career choice, too. I plan to change this misconception within my culture," explained the model to New York Magazine.
The 22-year-old made her runway debut for Vivienne Westwood, landed editorials for French Vogue and walked the runway for Givenchy, Ralph Lauren and Oscar de la Renta. The Muslim model was recently featured in Lancôme's Teint Idole Ultra 24h foundation campaign.
Hanaa Ben Abdesslem also bears more than a passing resemblance to a former Lancome model, Italian actress Isabella Rossellini.
Youcef Nabi, President of Lancôme International, said: 'It's incredible how much Hanaa reminds me of Isabella Rossellini. 'Her universal beauty simply channels the je-ne-sais-quoi that makes the uniqueness, strength and charm of every Lancôme woman.'