Moonlight in Heaven by Kilian. Scented-jewelry capsule.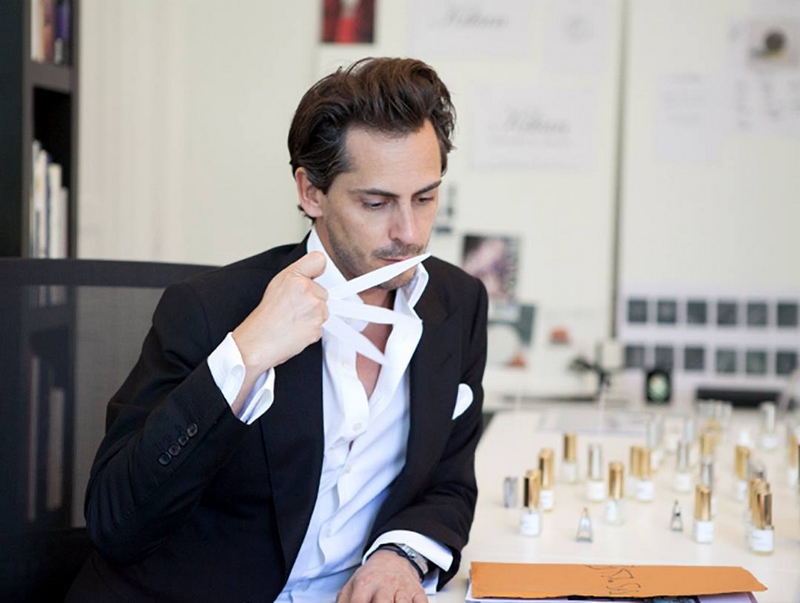 Inspired by the Khao Niao Moon, a popular dessert discovered on a trip to South Asia, Kilian Hennessy worked with perfumer Calice Becker to create a new fragrance formula – the perfect impression of the exotic recipe.
The flacon, designed in a deep blue hue inspired by the scenery of a full-moon reflecting on the sea, holds an exotic scent, both unique and familiar.
A citrusy duo of lemon and grapefruit spiced with a pink pepper berry open the new fragrance. This olfactive treat unveils a sweet coconut and milky rice aroma refreshed by the juicy accents of mango, while the smell of the Tonka bean envelops a delicate Vetiver.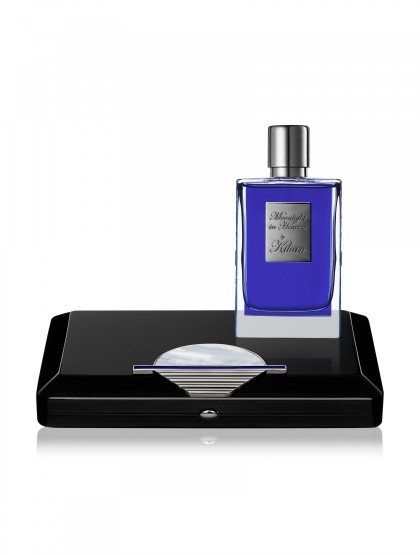 The iconic KILIAN coffret, dressed up in black, is embellished with real Mother-of-Pearl in a classic Art Deco style. The coffret, once turned into a clutch, makes the perfect accessory for your endless nights lit by the pale gleam of the moon.
"I was interested in the balance between the smell of steamed rice diffusing notes of jasmine and roasted cereals, the freshness of mango and the smoothness of coconut milk. To prevent the scent from being too heavy, I lightened the accord by layering it upon a Cologne base. I wanted to get as close as possible to the feeling of a sheer, lightweight cotton gauze." explained Calice Becker.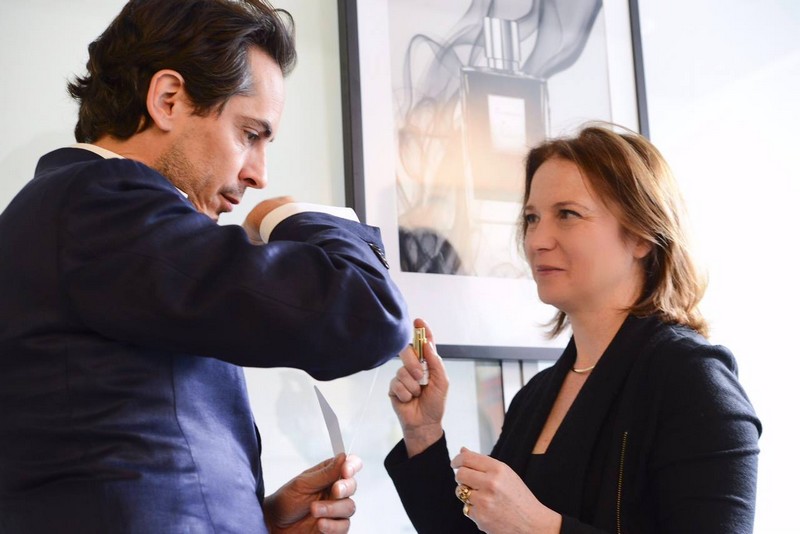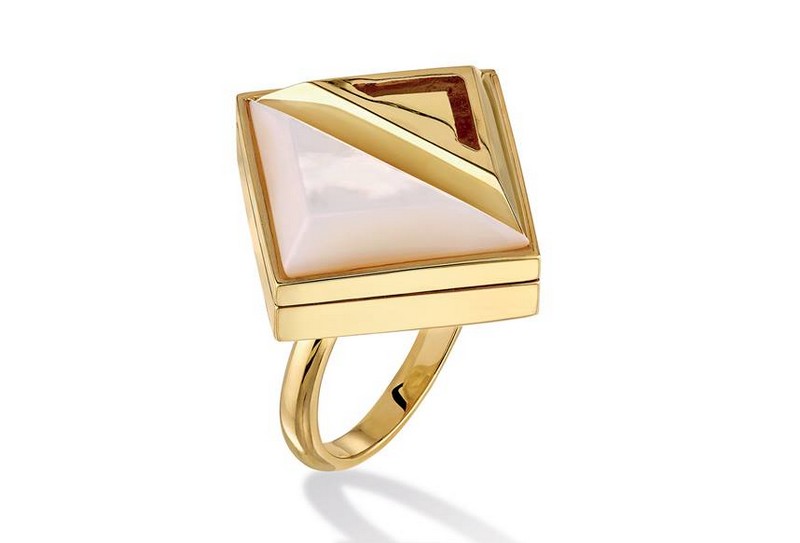 For the Spring-Summer 2016, Kilian unveiled his sixth scented-jewelry capsule: the Moonlight collection.Eight sophisticated pieces designed to give a feeling of lightness and elegance: "To echo the launch of our new scent Moonlight In Heaven, each piece of jewelry holds a hand cut natural Mother-of-Pearl stone. The Moonlight collection is an invitation to heavenly horizons," explained Kilian.
Each piece comes with a ceramic inset, which, when sprayed with the perfume of your choice, holds its scent throughout the day.
The ring, earrings, braclets, cufflinks, and necklaces are available in both 14K yellow gold and white rhodium plated. The Australian Mother-of-Pearl subtly glints in undulating shades of silver.