Montblanc Sanlitun Concept Store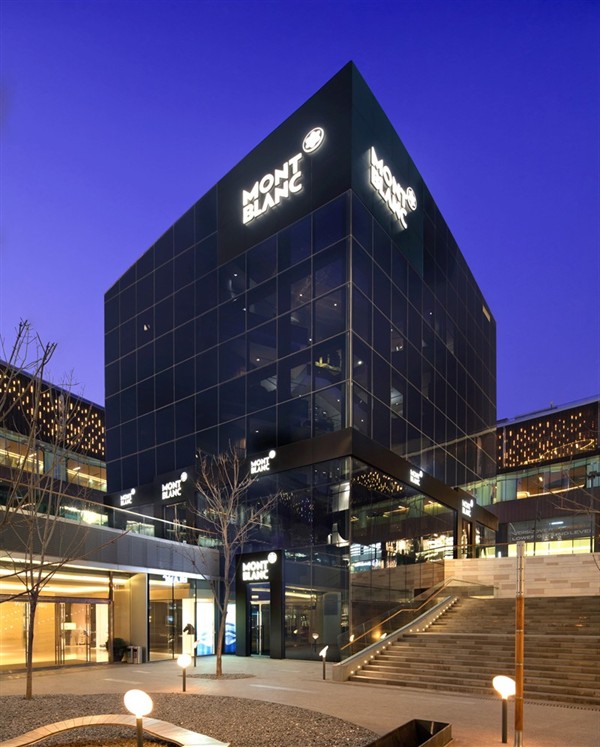 The Year of the Dragon started for Montblanc with the opening of the Sanlitun concept store, the largest Montblanc Boutique not only in China, but anywhere in the world. The four-storey store is surrounded by Armani, Longchamp, Rolex and other luxury stores.
"We are very excited to be unveiling such a groundbreaking concept store in Beijing, China," said James Siano, CEO for Montblanc Asia. "With the opening of Montblanc Sanlitun Concept Store, we are looking forward to bringing a world-class shopping experience for Chinese luxury consumers."
The creative store offers its vistors a unique interactive journey through time and space on four floors, with entertaining displays of innovation.
At every turn the visitor will encounter a wonderful new world of visual magic with corners of creativity to inspire and delight, including the "Virtual Timepiece", a virtual reality interactive display which replicates the internal movement of a watch. Furthermore the visitors can enter the "Walk of Fame" surrounded by memories of glamorous Montblanc events.
Naturally, the concept store houses the full spectrum of Montblanc's luxury collections: the great range of genuine Swiss timepieces, timelessly elegant writing instruments, finest leather items and jewellery.
According to reuters, Montblanc Sanlitun Concept Store carries pens starting at 3,000 yuan ($476) to upwards of 2 million yuan, which includes elaborate custom-made pens that can take up to 24 months to produce.