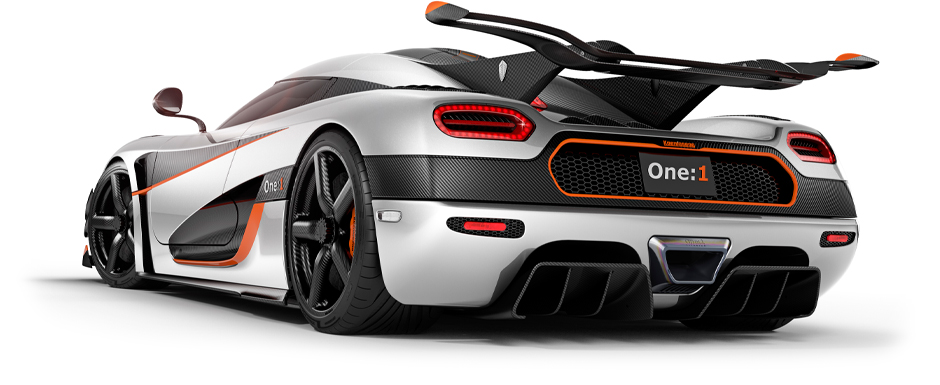 Koenigsegg  One:1 is the new Speed king. The world's new megacar from Sweden's Koenigsegg is a carbon fiber hypercar wich will be faster than McLaren, Ferrari, Porsche, and even the Bugatti Veyron.  One:1 will be able to achieve a top speed of 450.62km/h (280 mph) and will produce an astonishing 1322bhp.
Called the One:1 in reference to its power-to-weight ratio, the insanely fast car unveiled in Geneva this week offers 1,360 horsepower at 7,500 RPM (8,250 redline) and 1,000 NM (737 lb ft) of torque from a revised version of Koenigsegg's 5.0 liter turbocharged V8. Thanks to a prodigious use of carbon fiber, Koenigsegg One:1 weighs 1340kg.  According to AFP, it is expected that every single example of the Agera One:1 to have been already pre-sold.
"The hp to kg curb weight ratio is an astonishing 1:1. This is the "dream" equation previously thought impossible. On top of this the One:1 is the first homologated production car in the world with one Megawatt of power, thereby making it the world´s first series produced Megacar. These are the reason for naming the car One:1," unveiled the manufacturer.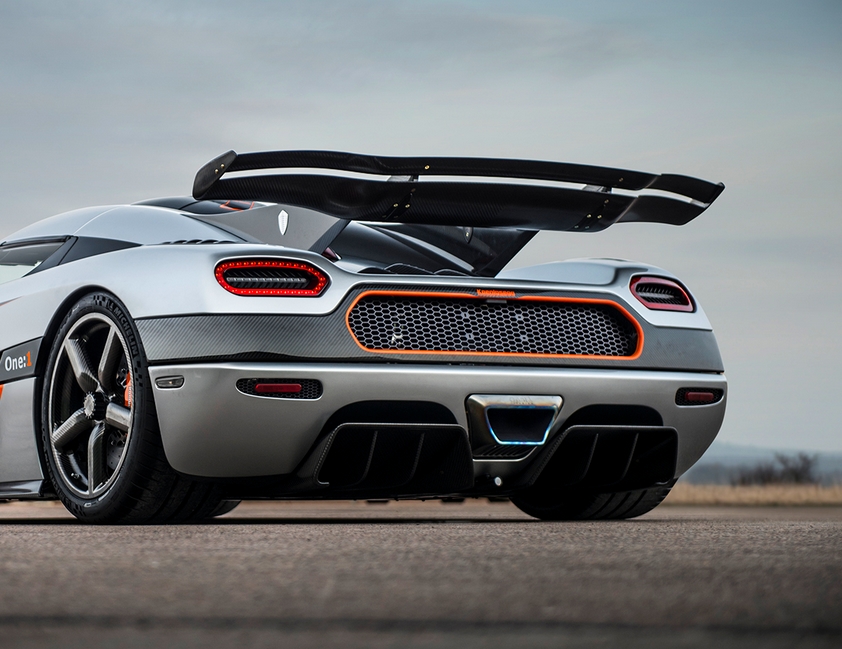 The One:1 features new solutions to enhance track performance without compromising top speed or everyday usability, with a stunning visual appearance to go with it.
Examples of features include: unique track optimized aero winglets, extended venturi tunnels and side splitters, Le-Mans inspired active wing configuration and optimized active undertrim air management. Large air vents for improved cooling, roof air scoop to support the 1 Megawatt of power. 8250 RPM rev limit, complimented with Custom made Michelin Cup Tires, upgrade rear triplex suspension with carbon bevel springs and active shock absorbers and ride hight, combined with upgraded revolutionary Koenigsegg Aircore carbon fiber wheels.
Koenigsegg was the first extreme car manufacturer to take steps toward green technology with the release of the biofuel CCXR in 2007. The One:1, a sibling of the highly competitive Agera R, follows in the footsteps of the CCXR as it also runs on E85 biofuel, Racefuel or normal Petrol.
The current title of world's fastest production car is, officially, held by the Bugatti Veyron Super Sport. Is One:1  one of the most obscene and amazing supercars that will ever exist? Read about Jalopnik's exclusive look at Koenigsegg's factory.