Longines welcomes Ambassador of Elegance Kate Winslet to Saint-Imier.The winged hourglass and Kate Winslet to make a difference for those with autism.
For the award-winning Kate Winslet, true elegance is the only beauty that never fades. The famous British actress was spotted in Saint-Imier, Switzerland with a unique mission. Over the last six years, Kate had a special role – The Ambassador of Elegance for Longines, the Swiss watch maker based in Saint-Imier municipality in Bernese Jura. Winslet, a natural embodiment of "Elegance is an attitude" motto, visited the birthplace of all Longines' horological marvels to embark on a new journey through time.
Longines Watch Factory and Museum, the must-visit attractions for all watch aficionados, are listed as Swiss Heritage Site of National Significance. The film of the visit included an exclusive tour of the renovated Longines Museum, a tour guided by Walter von Känel, President of Longines. The treasure room, the 'long meadows', the 'hour angle', the #eleganceisanattitude spaces are retracing the story of the famous Swiss watchmaking company born in 1832. Take a (virtual) Look Inside The Longines Museum.
Here, Kate Winslet found a particular watch to play an important role for her and for Longines. The timepiece belonging to the Flagship collection stays true to Longines historical values: tradition, elegance and performance, while supporting a worthy cause.
All Kate Winslet's cinematographic and philanthropic work convey a state of mind and a determination to break free of trends so as to set the next ones. The Oscar-winning actress has always a refreshingly positive attitude and a strong faith that the greatest success we'll know is helping others succeed and grow.
Together with Kate Winslet, the Swiss watch brand is lending its voice to raise awareness and eliminate barriers for people living with autism. An example of altruism, Kate Winslet believes there is hope for all affected by this condition. The newest Longines x Kate Winslet collaboration will see the re-issue of the watch from Longines Flagship Collection supporting The Golden Hat Foundation co-founded by Kate Winslet. To change the way people on the autism spectrum are perceived is a difficult task, but the non-profit organization is making a difference through unique awareness initiatives, career placement, education and training, onsite services, and high-profile projects.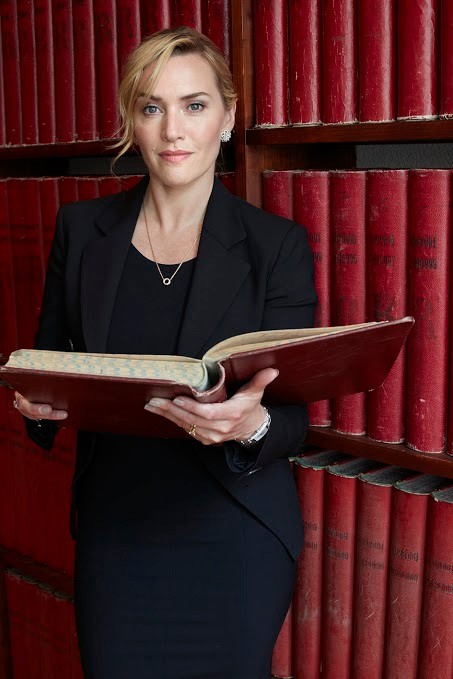 Winslet's involvement in narrating 'A Mother's Courage: Talking Back to Autism' documentary (2010) led to her founding the charitable organization. Kate also published 'The Golden Hat: Talking Back to Autism' book containing statements from stars like Leonardo DiCaprio, Michael Caine, and Marion Cotillard. Actress' charitable work with the Golden Hat brought her the 2011 Yo Dona award for Best Humanitarian Work.
'Longines is honoured to have welcomed Kate to Saint-Imier, and to have shared with her the watchmaker's passion, which has remained unchanged for nearly 185 years. The watchmaking company is pleased to once again salute the beautiful heart of this wonderful actress, which led her to create her foundation and dedicate herself to helping the less fortunate,' said Longines in a statement.
'It makes me incredibly proud to work on this effort to bring awareness to the plight of people with autism. I believe that all people with autism should be given the opportunity to learn to communicate, receive a suitable academic education and experience social relationships,' Kate Winslet said about her mission at Golden Hat Foundation.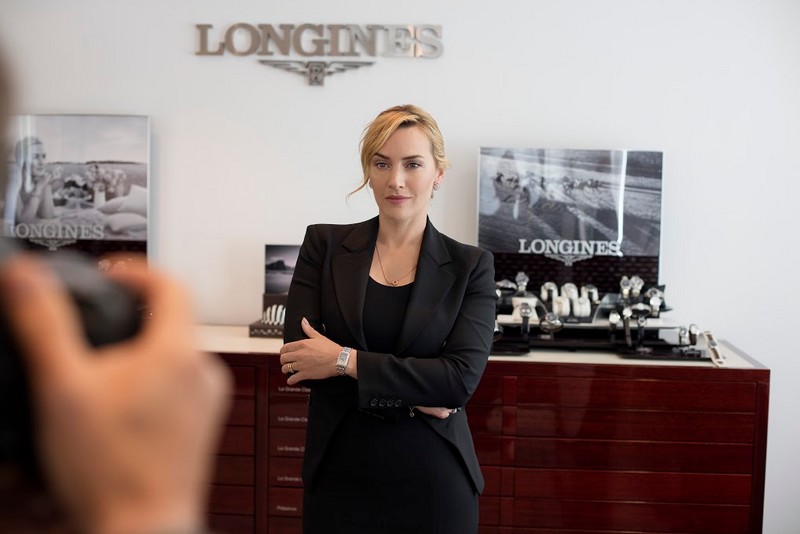 'After watching A Mother's Courage: Talking Back to Autism with my daughter, she turned to me and asked, "What if I wasn't able to tell you I love you, mummy?" As I thought about what that meant, for a mother not to be able to talk with her own child, I realized that I had to lend my voice to raise awareness of this rapidly increasing disorder. As a mother, I thought, how could I not help tell this story of another mother's journey to discover her son; a journey of courage and determination to try to change the world for children with autism,' added Kate Winslet.
With proceeds of the watch sales going to the Golden Hat Foundation, the 2017 Longines Flagship timepiece will be a heartfelt way to make a difference and turn a special moment into a lasting memory for those you care. Never underestimate your ability to make someone else's life better – even if you never know it.
We partnered with the brand to write this article but every word is ours.