With Bond No 9 perfumes have been turned on their head. This season, Harrods by Bond No. 9 infuses the island of Manhattan with Oud Patchouli scents. Davana flowers, safran, myrrh, patchouli, rose, geranium, oud, musk, amber, leather, sandalwood is the recipe for this intense head-turning experience. The Harrods Bond No 9 collection counts six fragrances, having debuted with Harrods For Her and Harrods For Him in 2009.
For its latest Harrods exclusive, Bond No. 9 re-visits that Eastern world mainstay, oud, doubling up on its intense exoticism by pairing it with equally sensual patchouli. Result? Harrods Oud Patchouli—thinking outside the perfume box.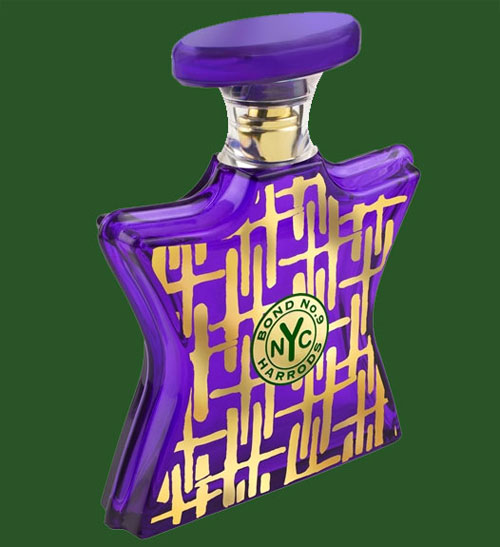 Bond No 9 is a first in fragrance history, as a major, full-blown fragrance collection was launched as an homage to a great city. The name of the fragrance collection is also the address of the headquarters boutique at 9 Bond Street, in NoHo. The city it celebrates is none other than — could be no other than — New York.
The Bond No. 9 collection of women's, men's, and unisex eaux de parfum — has a dual mission: To restore artistry to perfumery, and to mark every New York neighborhood with a scent of its own. Each fragrance represents a specific downtown, midtown, or uptown locale or a city-wide sensibility. With new introductions in the coming seasons, Bond No. 9 infuses the island of Manhattan with scents.