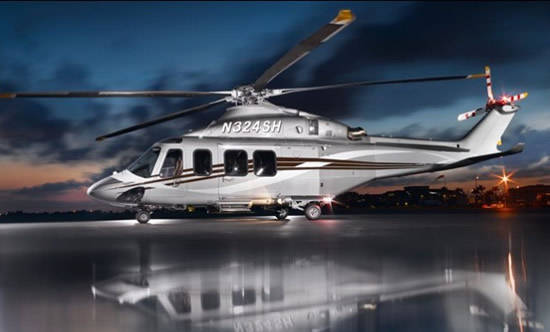 AgustaWestland, the Anglo-Italian helicopter company owned by Italy's Finmeccanica, has a new aero toy designed in partnership with Pininfarina. The preeminent helicopter manufacturer and Pininfarina offer interiors with nine passenger seating, two executive VIP seats.
The entertainment and connectivity are ensured with two 15" monitors, CD/DVD/satellite radio/satellite/i-Pod compatibility. The Open Mike System provides communications from cabin to cockpit. The Sagem ICDS-10 Multifunction Display accepts input from the Honeywell EPIC Flight Management System for GPS to make operations easier for pilots.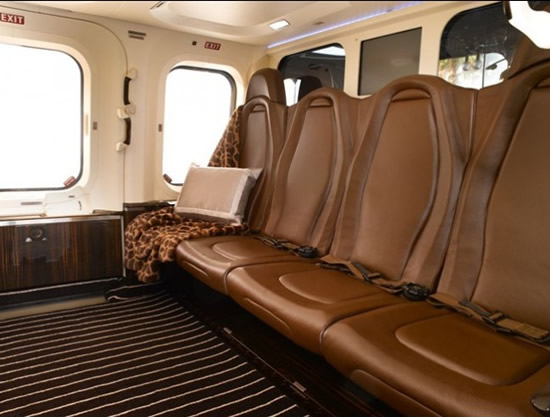 The interior was custom designed to minimize noise with all cabin furnishings, headliner, window area surface treatments, etc. mounted to the airframe through sound/vibration isolator mounts and using the "Cocoon Generation II Noise Reduction Wall Panel System". Other features include Two Zone Climate Control, deluxe VIP entertainment system with Airshow type mapping display, two 15″ monitors, CD/DVD/satellite radio/satellite/I-pod capability operated by menu driven touch screen controller, eight speakers and woofer sound system, source switching and volume controls in the four outboard seats and six headsets located in the primary cabin seats.