A high-tech object transformed into a glamorous accessory.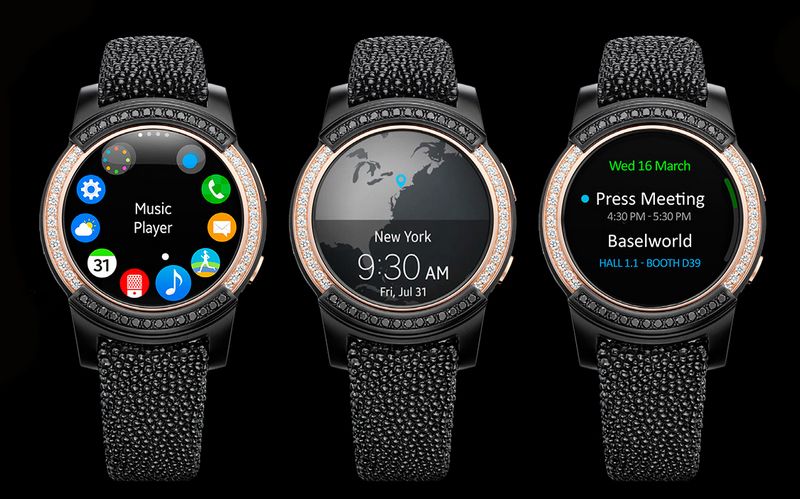 Samsung's barrier breaking technology is merged with de Grisogono's signature style to create a smartwatch as unique as the wearer. The two iconic brands have come together to co-create the Samsung Gear S2 by de Grisogono – a limited-edition jewelry watch designed and sculpted in gold and precious jewels, boasting Samsung's innovative Gear S2 technology.
The smartwatch is transformed into smart fashion with rose gold, over 100 black and white diamonds and a bracelet studded with de Grisogono's signature galuchat. The diamond-set gold bezel turns freely around the dial, allowing consumers to access the Gear S2's library of applications and features, including notifications, activity logs.
The partnership between de Grisogono and Samsung goes far beyond mere co-branding and extends into authentic co-creation and design.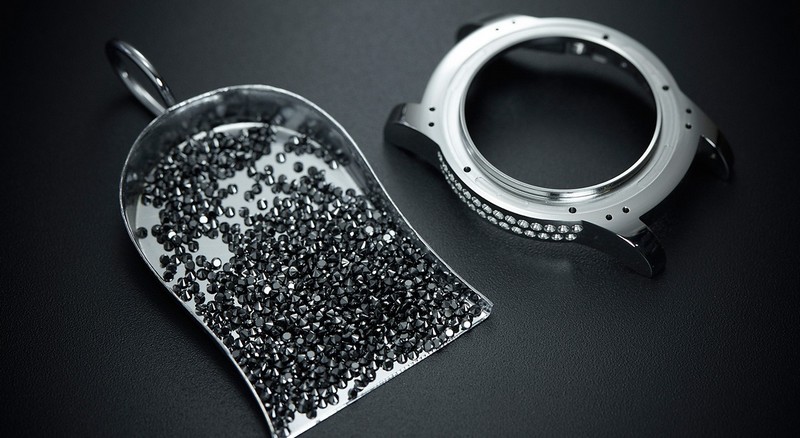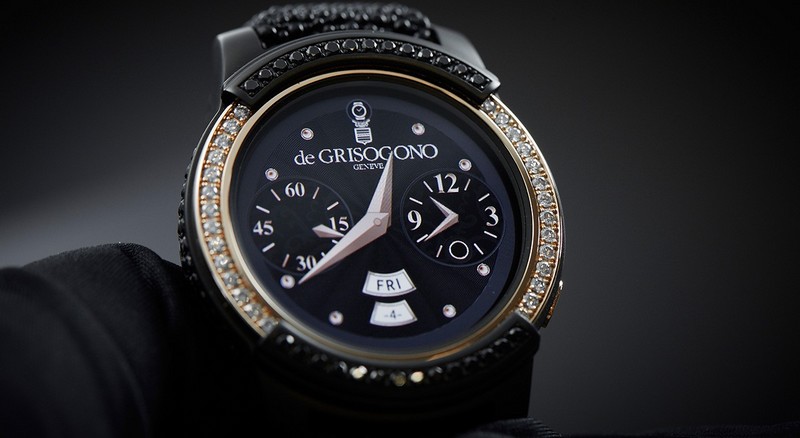 "de Grisogono has always been associated with daring products and a visionary approach to High Jewellery and watches," said Fawaz Gruosi Founder and Creative Director, de GRISOGONO. "Designing a connected watch with Samsung has been an incredible experience for both brands. Samsung brought to the table the best and most intuitive technology, while de Grisogono brought its glamorous design and craftsmanship expertise. The resulting Samsung Gear S2 by de Grisogono clearly embodies all of our boldness in watch design and our jewellery savoir-faire, while maintaining all of Samsung's technological capabilities and intuitive usage. This watch will take an honourable place alongside de GRISOGONO's Meccanico, Otturatore and Occhio, as another of our brand's revolutionary approaches to displaying time."