Guerlain Le Bolshoi Saison 2012 La Traviata by Guerlain – Edition Limitée
Guerlain, the official sponsor of Bolshoi Theater, is launching a 2012 edition of the ultra-limited Guerlain LE BOLSHOÏ perfume, celebrating the partnership of the two prestigious houses. The Bolshoi Ballet and Bolshoi Opera are amongst the oldest and most renowned ballet and opera companies in the world.
In 2011 the French perfume house of Guerlain, one of the oldest in the world, has helped in the restoration of the Bolshoi Theater. For the 2012 season, Guerlain comes with a new design of the flacon adorning it with black label, black pump, bright red cameo and purple beads in three rows, a subtle reference to the medallion of the dying Violetta.
The successor of last year's Le Bolshoi 2011 has an identical floral woody musk composition centered around jasmine, violet, classic citrus, bergamot, petit grain, orange and neroli. All last year 400 flacons being sold in Moscow in just two months.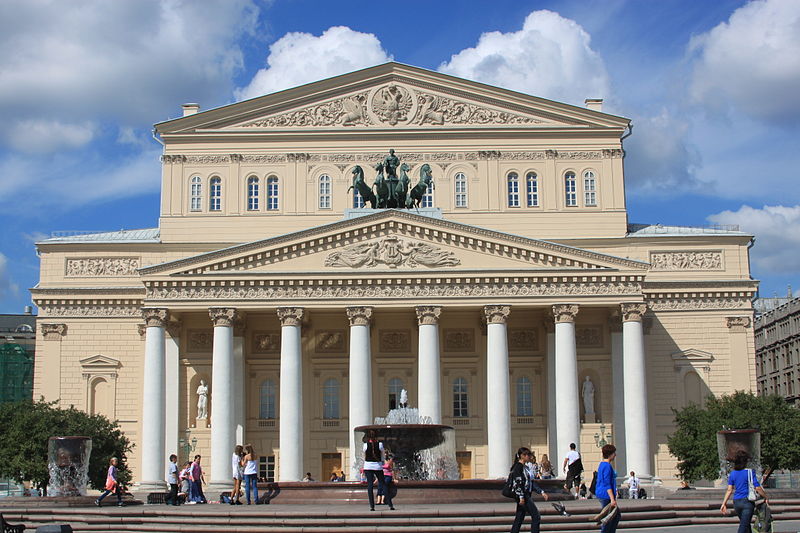 In its 237th theatre season the Bolshoi is presenting six opera premières, including Verdi's La Traviata, Bellini's La Sonnambula, Ravel's L'enfant et les sortilèges, as well as works by modern Russian composers (Sergei Nevsky's Franziskus).
One of the most highly sought after present-day opera directors, artistic director of the Glimmerglass (opera) Festival (USA), Francesca Zambello returns to the Bolshoi to produce La Traviata. Zambello's preceding productions for the Bolshoi – Puccini's Turandot and Prokofiev's Fiery Angel– won acclaim from both public and critics.
Bolshoi's La Traviata will be premiered on October 7, 2012. Guerlain Le Bolshoi Saison 2012 La Traviata is already released in Moscow in a super limited edition of 655 pieces, available in 60ml versions of Eau De Parfum concentration, retailing at 685USD.