Gareth Pugh featured at Lexus Design Disrupted.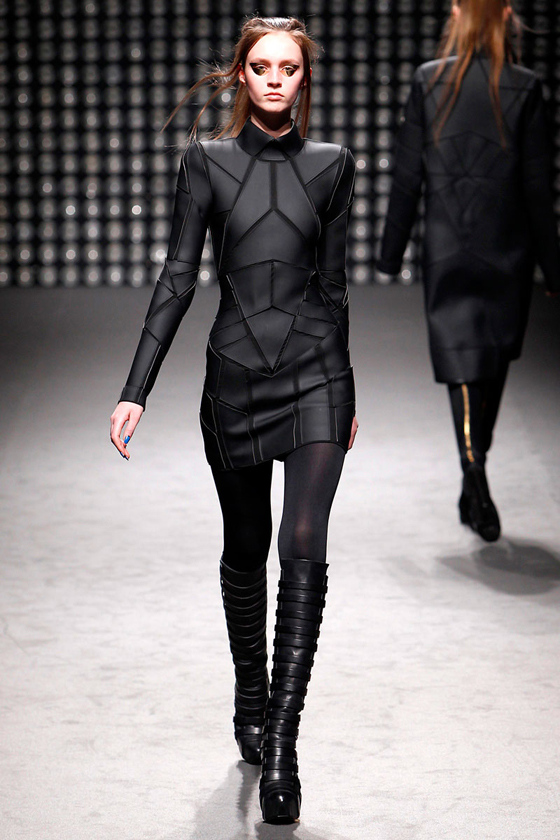 This year's Lexus Design Disrupted defies convention and invites English fashion designer Gareth Pugh for a live immersive fashion experience harnessing design, performance and technology.
On Thursday, Sept. 4th, "Gareth Pugh featured at Lexus Design Disrupted" will transform New York City's Pier 36 into a multi-faceted installation space, where celebrated British fashion designer will unveil his Spring/Summer 2015 collection. For this year's event, Lexus approached Pugh — long established as a leading proponent of fashion film and new technology — to create a series of large scale film installations and live performance pieces with a singular and compelling vision.
"This is an opportunity to elevate my work and present it in a more innovative and meaningful way," explained Pugh, who is premiering a collection in New York for the first time. "I hope to explore a new visual language — something that transcends the nature of a traditional fashion show — where images penetrate and the audience have a deeper understanding of the story I want to tell."
The program is also a celebration of the first-ever Lexus RC F performance coupe. Lexus designers and engineers were given the freedom of a blank canvas, unconstrained by limitations, convention and existing designs. With this as inspiration, this year's Design Disrupted — created in conjunction with award-winning multimedia studio LEGS — is built around the theme of shattering limits.
In addition to Design Disrupted, Lexus will once again partner with MADE Fashion Week. The Lexus Design Disrupted performance during New York Fashion Week 2013 was a holographic event dominating the opening day of Fashion Week and featuring the collection of Giles Deacon, the choreography of Ryan Heffington, and a stunning performance by supermodel Coco Rocha.