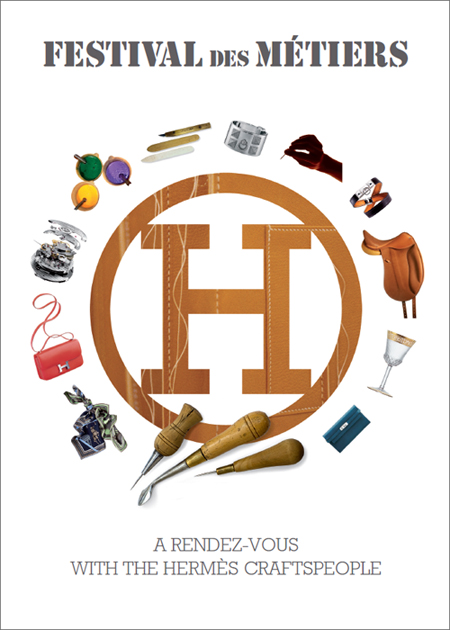 The luxury houses are opening up a sneak peek at their secrets this summer. Hermès, and LVMH luxury group are running 'Festival des Métiers' and "Journées Particulières" exclusive events.
Parisian luxury goods brand Hermes (founded by Thierry Hermès in Paris in 1837) is bringing its 'Festival des Métiers' to London where the luxury house will offer a behind-the-scenes glimpse into the construction of luxury symbols.
Visitors will see the famous Hermès silk scarf printed before their eyes and to rhythmic sounds of the artisans' tools, handbags, watches, fine-jewellery and other iconic objects from Hermès will be brought to life during the course of the exhibition.
According to Hermes, the Festival des Métiers unlocks the poetic and unique crafts that are the essence of the house of Hermès, as their craftspeople reveal the mastery of their métiers.
Festival des Métiers arrives in London from China where it has been exhibited in Beijing and Shenyang, after London it will travel to Düsseldorf. The exhibition is presented in a contemporary setting by acclaimed designer Paola Navone.
Admission to Festival des Métiers is free. 21 May – 27 May 2013, 10am – 6pm Daily.