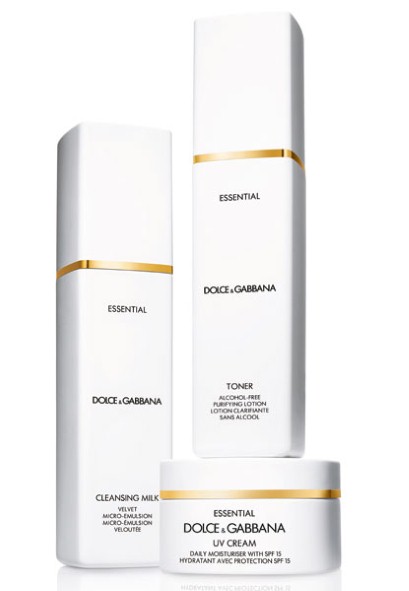 Dolce & Gabbana's first luxury skincare range is not only about expensive smart packages and a selling logo. The Italian luxury house partnered with the beauty experts at P&G Prestige powerhouse to develop an exclusive new composition which contains "Gold Flavo-Silk Tricomplex" based on gold silk sericin extract, enhanced with Italian olive oil extracts and vitamin B3. The range enhances a "woman's natural beauty, empowerment and well-being."
Dolce & Gabbana's first foray into premium skincare promises a number of skin-transforming innovations like an intense hydration while enhancing the skin's radiance, an even skin tone, a firm appearance and a smooth skin texture. The cream hydrates to help reinvigorate brightness, fade the look of lines, and enhance the soft and plump feel of skin.
"They could have done the clinical trials and left it at that. But going that extra step, and adding on an expensive new behavioural study to suggest that this skincare prompts people to look at your skin more readily, well that's a story and a proven claim," dermatologist Sam Bunting told to thetelegraph.

"It's a positive message, it's not about chasing wrinkles, it's about creating healthy, happy, gorgeous skin," added Bunting.
"Dolce & Gabbana skincare aims to make captivating skin a reality for every woman," said Stefano Gabbana.
Dolce & Gabbana's debut in the skincare market is made with two ranges: Essential (seven products for cleansing and prepping the skin) and Aurealux (a skin-firming cream, a serum, an instantly reviving eye gel, a tailored-fit mask that saturates skin with hydration, and a Radiance moisturiser suitable for all skin types).
"The study proved that those women who had used the range saw a more active engagement in their face. Tone and texture quite simply are the properties that define beautiful skin, and we're hardwired, compelled to look at a brighter, more healthy looking skin," explained Bunting speaking about the eye-tracking 'captivation test', a modern and scientific research technique able to quantify 'visual attention.'