Christian Dior's gardens and flowers inspire new Dior Grand Soir Botanic Collection. Eight different designs. Each piece is unique.
The first-ever Jennifer Lawrence campaign for Dior under Maria Grazia Chiuri's artistic direction finally breaks! Shot in Dior Fall 2017 by Brigitte Lacombe, the actress is casually natural with a touch of sophistication, carrying both Dior's most recent and iconic bags, from the revisited 'Lady Dior' to the newly-released 'Dior Addict'. Jennifer Lawrence also can easily wear the new Dior Grand Soir Botanic watch presented at 2017 Baselworld.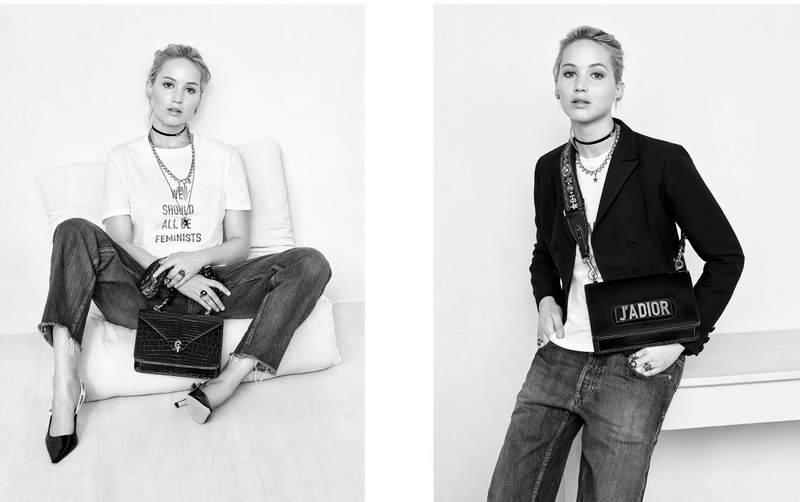 On the occasion of the 2017 Baselworld International Watch Fair in Basel, Switzerland, the luxury French House presented its new Dior Grand Soir collection, composed of eight unique flower-inspired pieces. Precious stones of myriad sizes adorn the new one-of-a-kind jewelry timepieces. Creativity and colors are highlighted by delicately worked cases and dials.
Precious stones, materials and dazzling colors play with volumes to create the illusion of a flower blossoming under the glass. The dial is adorned with mother-of-pearl, opals and polished gold elements, while the case is covered with a pavé of snow-set diamonds, testifying to exceptional jewelry savoir-faire. The Dior Grand Soir Botanic N°1 is 36 mm in diameter, covered in white gold, diamonds, and pink and yellow sapphires, while the Dior Grand Soir Botanic N°4 is adorned with white gold, diamonds, tsavorite garnets, white opal and malachite.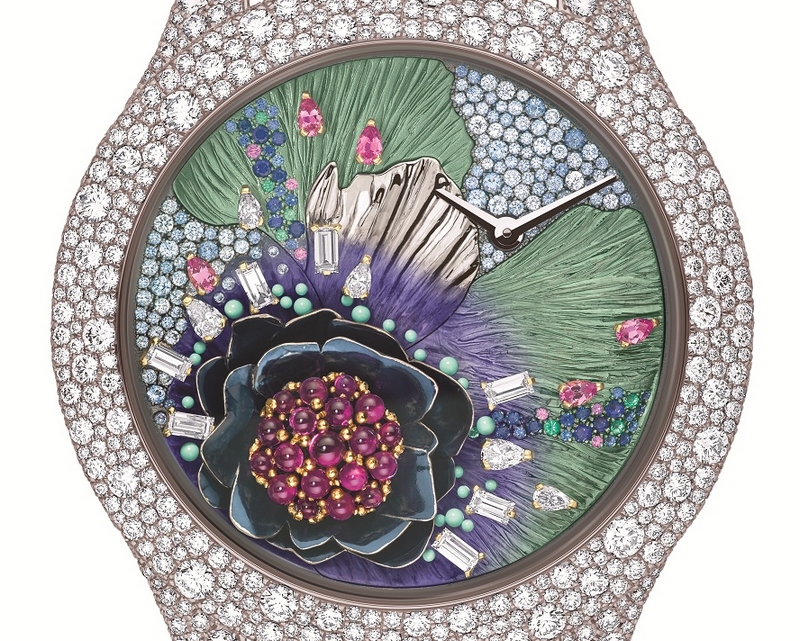 The dial of a Dior Grand Soir Botanic with an off-center movement at eight o'clock features blue, pink and yellow sapphires, emeralds, diamonds and rubies that evoke the falling of evening light.
Each of the watches has a strap in midnight blue fabric designed with undulating lines, evoking Monsieur Dior's taste for this shade. The eight pieces in the collection are equipped with a quartz movement with adjustment corrector and polished gold case-backs with soft, organic shapes.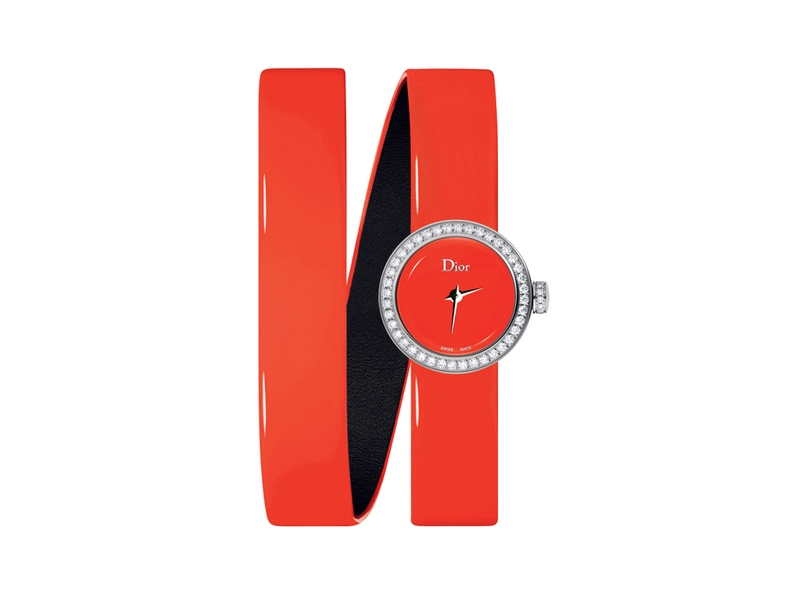 La Mini D de Dior watch also enters summer time with its dazzling new variations and double wrap bracelets that lap the wrists like fluorescent-colored ribbons.