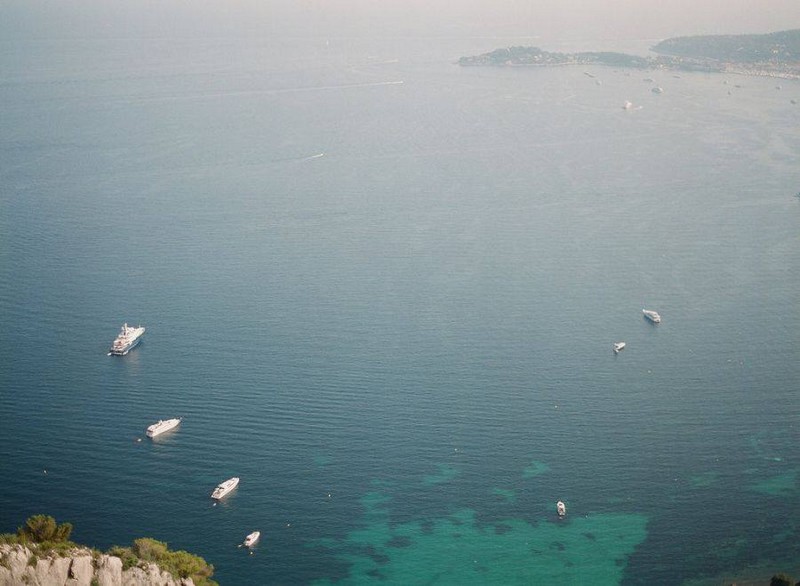 Small Luxury Hotels Awards 2015 recognise and honour SLH member hotels that have gone above and beyond to provide the ultimate guest experience and exemplify the luxury brand's 'independently minded' philosophy, a new brand strapline that was unveiled alongside a new logo device at last week's SLH International Conference in Marbella.
Seven hotels received awards that were voted for by a combination of external judges from the media, SLH Club members, travel agents and through SLH's vigorous Quality Assurance programme.
SLH Hotel of the Year 2015 – Nimb Hotel, Copenhagen
'Defining luxury through passion and people' is General Manager Stephen Meehan's mantra for the Nimb and it seems to be working as this striking Moorish-styled palace in Tivoli Gardens was awarded SLH's Hotel of the Year 2015. The hotel has just 17 rooms, yet six restaurants and bars which demonstrates its focus on culinary craft and skill that showcases locally sourced produce and offers everything from Nordic fine dining to the best burger in town.
Shortlisted finalists: Casa del XVI, Dominican Republic; L'AND Vineyards Resort, Portugal; Lanson Place Hotel, Hong Kong;
Pangkor Laut Resort, Malaysia; The Quin, New York.

Club Member Hotel of the Year – Lefay Resort & SPA Lago di Garda, Italy
SLH has over 400,000 Club Members who chose this oasis of eco-sustainability on the Italian lakes as their favourite hotel. Lefay Resort & SPA Lago di Garda is designed to blend in with its surroundings and features natural terraces, woods, vineyards and olive groves. At its heart is a superb spa that has created a new concept in wellness experiences that combines a variety of holistic disciplines through treatments, cuisine and activities making this a true escape in which to relax, rejuvenate and drink in the view, that or a cup of bespoke tea blended specifically for the needs of each individual guest.
SLH Hotel Photograph of the Year – Le Grand Bellevue, Gstaad, Switzerland
Each year a cattle drive sees cows herded from the town to the mountains in spring and back again in winter. This picture captures the spectacle and celebration that accompanies this local tradition that guests at Le Grand Bellevue can enjoy on the promenade in front of the hotel. Other local events through the year vary from a Snow Golf Trophy in winter to a Menuhin Festival in summer.
Shortlisted finalists: Pacific Resort Aitutaki, Cook Islands; Le Pavillon de la Reine & Spa, Paris; The Grand Hotel,
Eastbourne, UK; Hôtel Le Strato, France; Sant Francesc Hotel Singular, Mallorca; Cap Rocat, Mallorca; Urso Hotel & Spa,
Madrid; Los Cauquenes Resort & Spa, Argentina.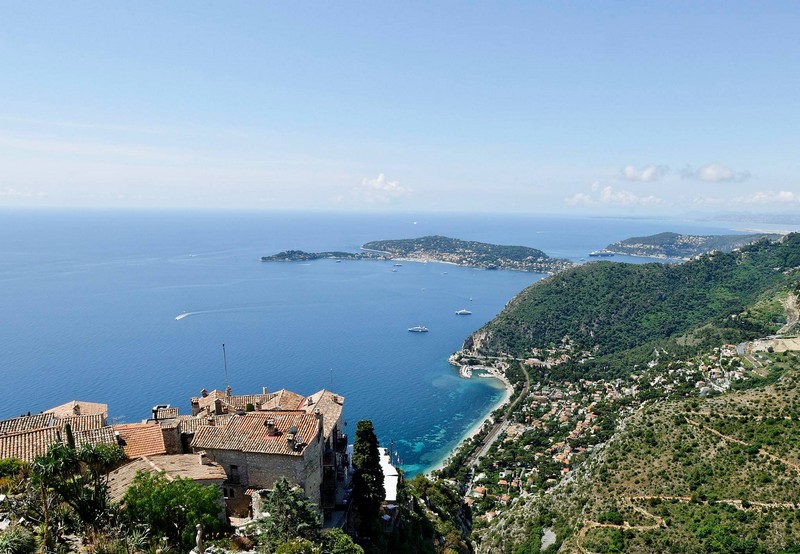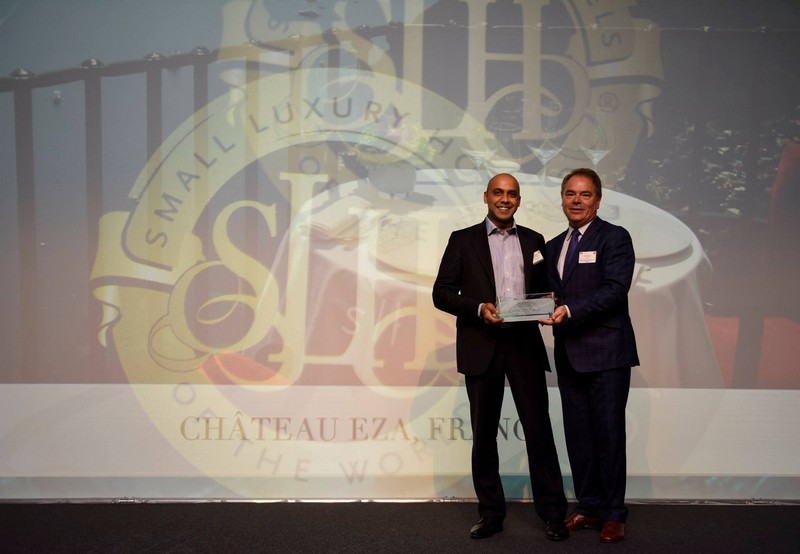 Travel Agent Hotel of the Year – Château Eza, Provence, France
Travel agents account for over two-thirds of all SLH bookings and the hotel 22,000 travel agents around the world chose as their favourite was Château Eza in the medieval French village of Eze. With views over the Mediterranean this historic hotel clings to the mountain side and offers just ten suites with balconies, a private beach and a Michelin-starred restaurant.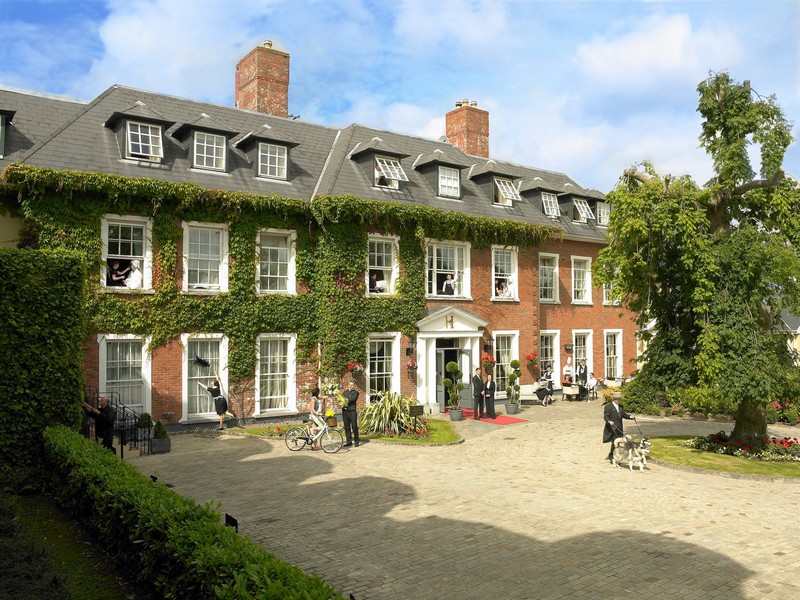 Commitment to Quality Award- Hayfield Manor, Cork, Ireland
In the words of their Mystery Inspector, Hayfield Manor, a ten minute stroll from the centre of Cork "…really is quite an
exceptional hotel. Pristine and perfect yet comfortable and welcoming. Their prime asset though was the staff. Highly
efficient, impeccably presented and nothing too much trouble, this was without exception, and is truly quite rare." Need we
say more?
Shortlisted finalists: The George, New Zealand; The Iroquois, New York.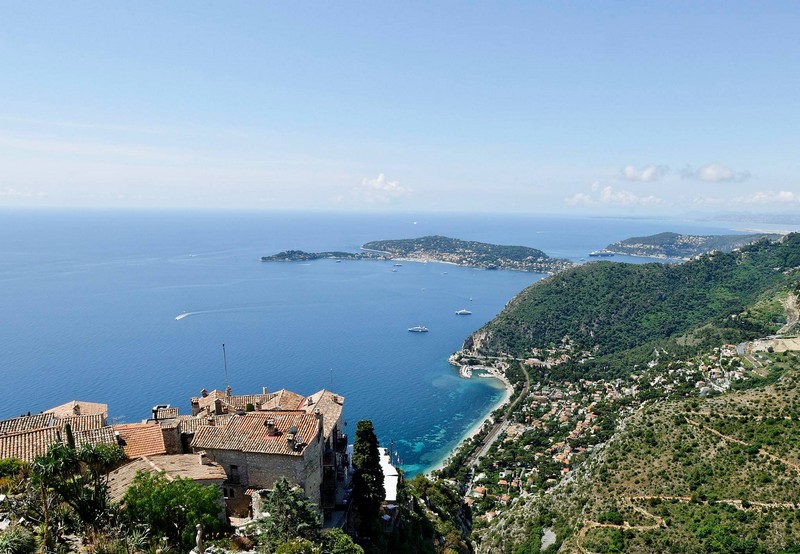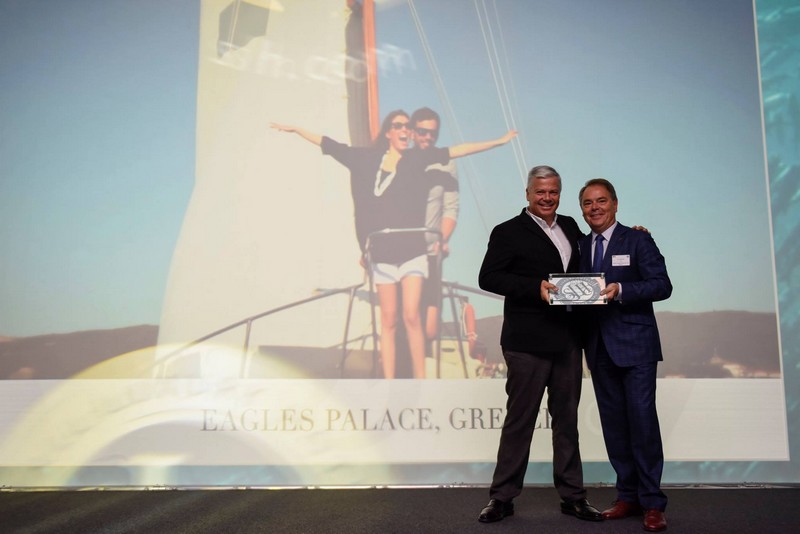 Hotel Video of the Year – Eagles Palace, Halkidiki, Greece
Chosen from over 100 entries, Eagles Palace in Halkidiki has managed to create a video that captures the spirit of the hotel
that draws in those who haven't yet visited, but also evokes powerful memories for those who have. Showcasing the experience
from boat excursions and romance to dining, watersports and pure indulgence in this luxury beach resort. To see the video
visit http://www.youtube.com/watch?v=uKz3OlpIMzM
Shortlisted finalists: Pousada de Lisboa, Portugal; Altstadt Vienna, Austria; Hayfield Manor, Ireland; Les Sources de
Caudalie, France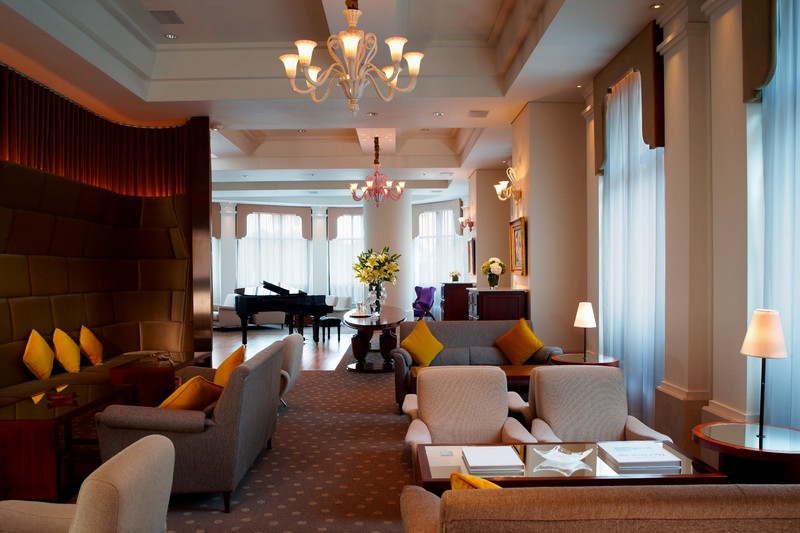 Outstanding Customer Service Award – Lanson Place Hotel, Hong Kong
It's well known that there is no 'i' in team, and the WOW team led by Andrew Leung at Lanson Place Hotel in Hong Kong makes it their mission to turn simple things into unexpected surprises for guests based on the ethos of 'hospitality from the heart'. The hotel enjoys a 43% repeat guest ratio thanks in part to these personal touches made possible by this dedicated team.