The first Banyan Tree property on the Mediterranean coast will open on September 1st. A new resort to inspire relaxation via its understated Mediterranean vibe.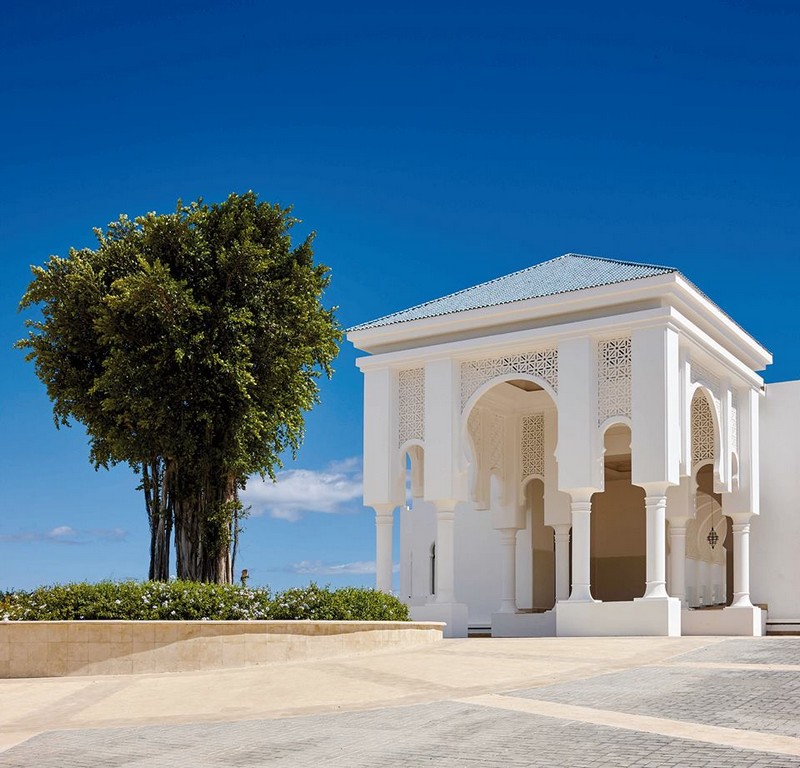 From September, the alluring northern coast of Morocco will have a new beach retreat in Tamouda Bay, a 20 minute drive from the UNESCO World Heritage city of Tetouan. This exclusive all-pool villa at Banyan Tree's Morocco luxury resort Tamouda Bay conveys romance with exotic Moroccan charm. The destination will be also the first all-pool villa resort in Morocco.
Expect classic Moroccan-style architecture and décor, earth tones, arched doorways, clean lines, and intricate Moroccan moucharaby wood panels. The 92 of the largest resort villas in Morocco are coming completed with a lush garden and private pool. The resort's architecture and décor bear hallmarks of the region's Andalusian-Moorish legacy and Moroccan heritage.
This perfect retreat for a rejuvenating getaway offers a spa featuring six Deluxe Treatment Rooms, two Royal Treatment Rooms, a Hydro and Vitality Pool, Hammam and a special Yoga Room. For spa amenities and Moroccan objets d'art The Banyan Tree Gallery is always open on site.
A dedicated Kids Club was designed here to engage and entertain for those aged four-to-12 as well as a Kids Pool in addition to the main pool.
"From the rejuvenating spa session at the award-winning Banyan Tree Luxury Spa in Morocco, appetizing culinary journey in our restaurants and thrilling leisure activities in and around the luxury resort in Morocco, Banyan Tree Tamouda Bay truly offers sublime resort living," said Christian Langlade, General Manager, Banyan Tree Tamouda Bay.
Golf enthusiasts can play at either 18-hole courses of Cabo Negro Royal Golf club in Tetouan and Tangier Royal Golf club. Both golf courses are located in the foothills of the Rif mountains.