"Transform everyday existence into a nostalgic fairy tale" Christian Dior.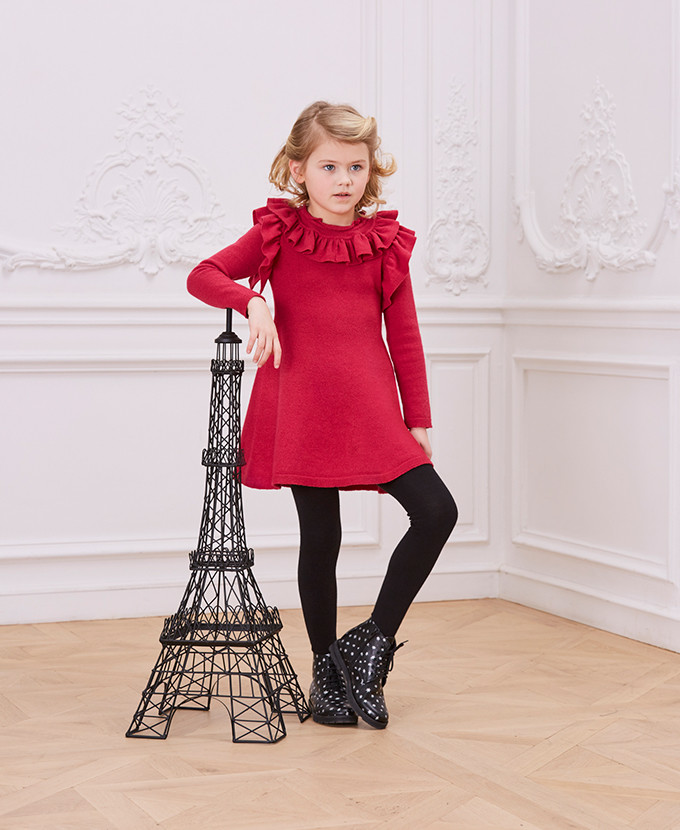 To mark Baby Dior's 50th anniversary, Cordelia de Castellane has created a Baby Dior Autumn-Winter 2017-2018 collection inspired by Paris – the city that saw the opening of the first Baby Dior boutique.
Spotted inside 30 Avenue Montaigne, the luxury house's historic address, the beautiful BabyDior princesses are enjoying free run of the staircase and trying out some balletic moves, all dressed in the magical exclusive Baby Dior collection.
"I can hear the sounds of laughing, music, dance steps. Monsieur Dior is having fun, he loves parties, music, he is ahead of his time. Colours, materials, bright lights, glitter and a bit of fantasy: all beneath the twinkling stars… Welcome to Monsieur Dior's whirlwind of a world!" says Cordelia de Castellane.
It's almost time to head back to school, and de Castellane has come up with the perfect outfits from the Autumn-Winter 2017-18 collection to enable star students to shine on their first day. Even the teachers will be envious.
The new 'Montaigne Féerique' line featuring Baby Dior Autumn-Winter 2017-2018 collection is imbued with the poetic spirit of a starlit night. The 'Au Clair de la Lune' details are meant to be discovered in a new way. Dresses and slippers embroidered with stars sparkle bright as layers of tulle produce plays on transparency and ruffles dance joyfully.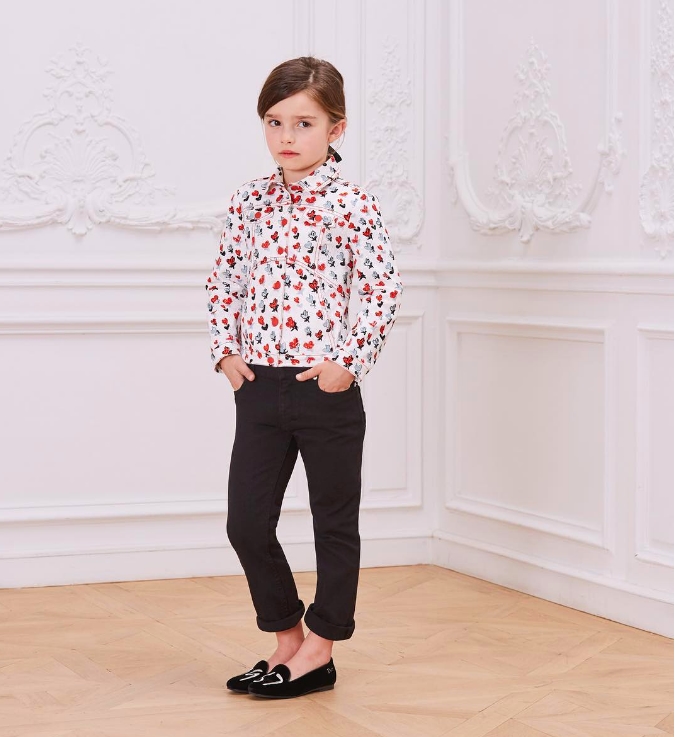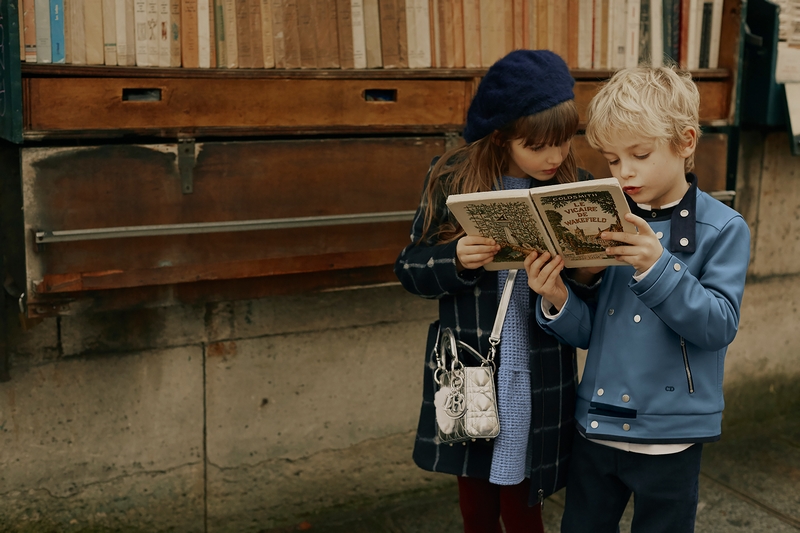 The collection for girls includes long-sleeved tricot knit dresses, silver tulle or navy checked wool skirts, printed cotton satin short-sleeved shirt, jackets, coats, and shoes. The knit is supple and soft. Its unbeatable comfort and lightness make it a firm favourite.
Not only did the Artistic Director created the beautiful Baby Dior 'Satine' dress, but she took the same print and created the perfect jacket for this Autumn-Winter 2017-2018, a reference to the 'imprimé coeur' House print created by Marc Bohan in 1968 for his own Baby Dior collection.
The little burgundy coat with hood keeps little ones warm with its contrasting lining: made from double virgin wool. It goes with everything and adds a finishing touch to the autumn collection outfits with a smart yet urban feel.
For the new Baby Dior Autumn-Winter 2017-2018 collection, Creative Director Cordelia de Castellane has whipped up an adorable new Nano Lady Dior bag for little girls covered with equally tiny red hearts.