Alexander Wang's Samsung collaboration: Limited Edition Samsung Wallie Gym Sack is here.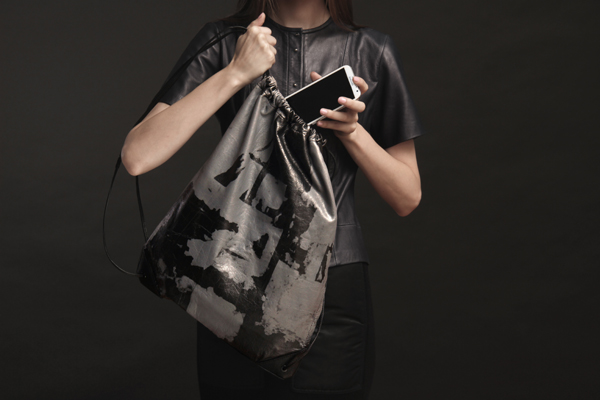 The 'collective inspiration' of a select group of Samsung smartphone users served as a starting point for this Alexander Wang Samsung Galaxy Note II bag announced in February this year. Fashion designer teamed up with Samsung to create a drawstring gym tote made from lambskin.
This limited-edition Alexander Wang Wallie gym sack is the first co-created bag inspired by crowd-sourced sketches using the GALAXY Note II to raise funds for Art Start, a nationally-recognized charity that uses the arts to nurture the creative talents of at-risk children and youth.
Bag is a soft drawstring backpack with leather corners and large abstract graphic along with an invisible zip pocket on right side and interior zip pocket.
"The abstract print really captures the energy of New York City," the designer explained. "This collaboration is a great example of how technology and style can come together in an unexpected but really meaningful way," said Alexander Wang.