€2.3 million Huayra BC debuts at the 2016 Geneva Motor Show. Only 20 built. All units are sold-out.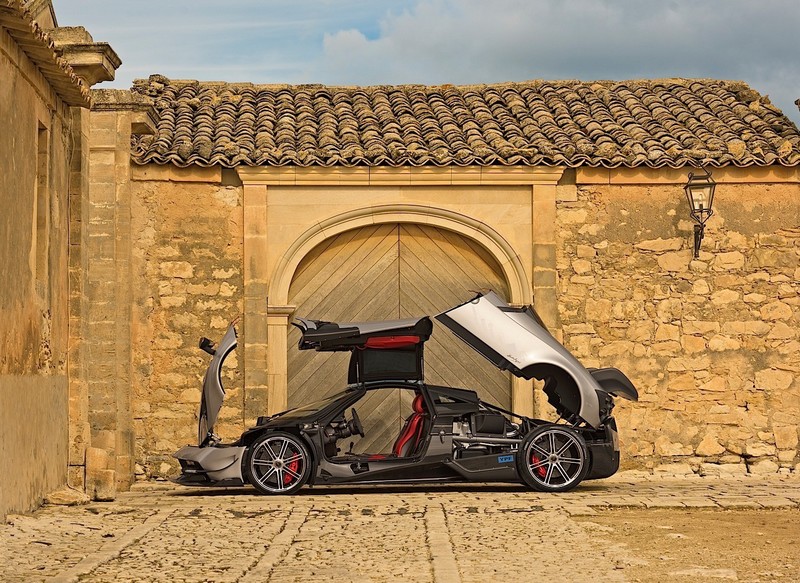 The Huayra BC is the most technologically advanced Huayra Coupe yet. The supercar to be premiered at 2016 Geneva Motor Show was named after Benny Caiola – the first customer to buy a Pagani Automobile and a person who has greatly inspired Pagani's founder Horacio Pagani over the years.
Conceived primarily as road going car that will give the maximum exhilaration and performance during track days and special events, the Huayra BC has been inspired by its "track focused" predecessors: the Pagani Zonda R and the Zonda Cinque.
According to the manufacturer, this not just a "restyling" of the Huayra, but a product that includes innovative changes in every part of the vehicle. It's a car that has a completely different personality to that of the Huayra Coupe.
The Huayra BC has been completely redesigned and except for the roof does not share a single body panel with the Huayra Coupe.
"In recent years we have been presented with products that have delivered a new direction for the supercar, introducing hybrid propulsion, a combination of combustion engine and electric motor," explained the supercar builder.
"After much careful consideration and research, Pagani Automobili decided not to go the route that others have followed and chosen instead to focus efforts on other technological areas of development that aimed to Create the lightest, globally homologated, Hypercar," added Pagani.
The areas of interest for Pagani include a completely new AMT (Automated Manual Transmission) paying particular attentionto both the performance and comfort, without compromising the weight and balance of the car engine.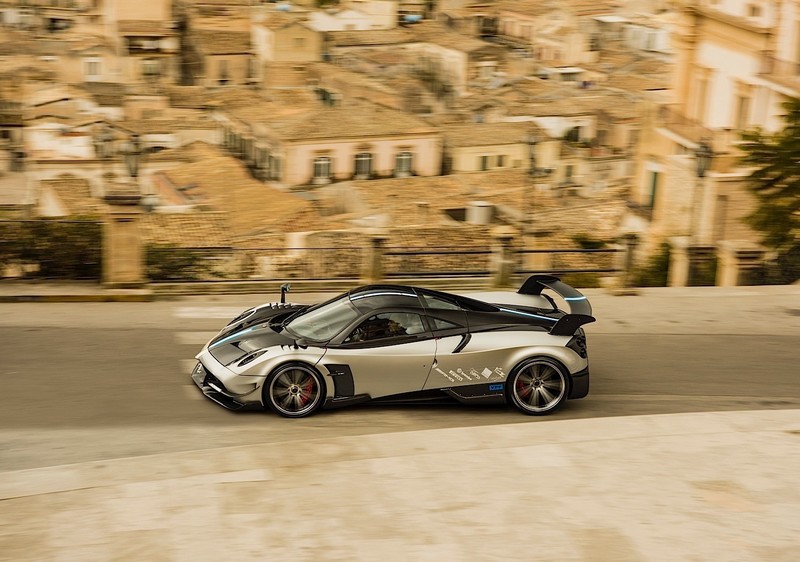 The Huayra BC features a 7-speed AMT (Automated Manual Transmission) developed from scratch and represents a new benchmark in this transmission technology. The gearbox, developed and manufactured by Xtrac, features a new electro-hydraulic actuation system and new carbon fibre synchronizers, designed to increase the precision of gear engagement and further reduce gearshift times.
The specially developed, bespoke suspension system of the Huayra BC, is the lightest and most effective ever applied to a road-going hi-performance vehicle. The suspension components themselves are forged from HiForg, a lightweight aeronautic aluminium alloy of exceptionally high strength.