Another Dubai tower breaks the record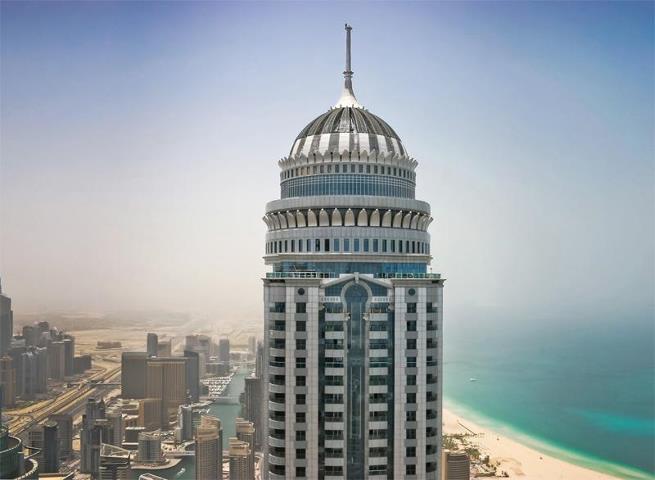 Dubai city which already has the world's tallest tower (828 meters) is now holding a brand new arhitectural record. Dubai Princess Tower entered the Guinness Book of Records as "World's Tallest Apartment Building"(414 meters).
Considered the tallest residential tower in the world, The Princess Tower is being constructed on a 37,410 square feet plot in the Marina area, known to be one of the most exclusive and prestigious areas in Dubai. The tower is 107 floors high and contains a combination of luxury apartments, duplexes, and penthouses, shops, car parking spaces, sports and recreational facilities. Add indoor and outdoor swimming pools, a gymnasium, a children's play area, sauna rooms, private car park, a luxurious reception area. The top floor will provide gathering and recreational facilities to the residents.
The residents of Princess Tower are enjoying either the sweeping views of the Arabian Sea, the Palm Island, Jumeirah or Dubai Marina.