ECKART 2017 Award for Innovation goes to María Marte and Luisa Orlando.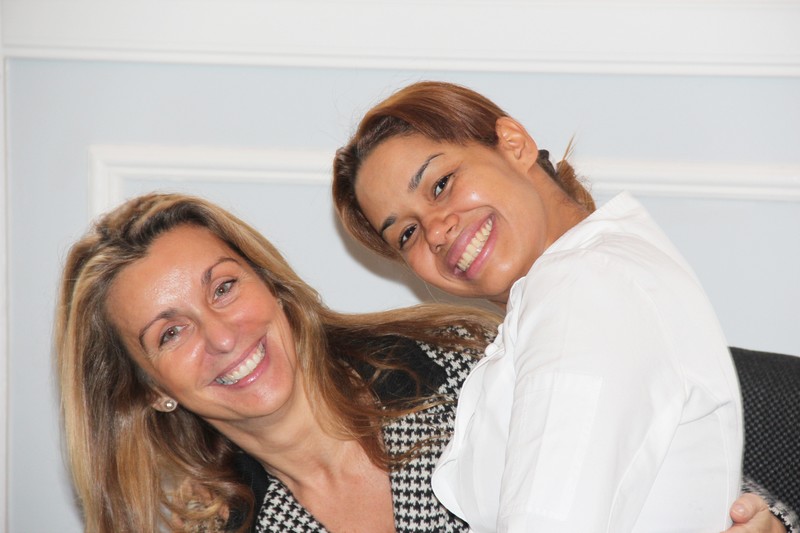 In 2017, the international Eckart Witzigmann Awards (ECKART) are to be presented in three categories – Art of Cookery, Innovation and Art of Living – plus one further category – Creative Responsibility and Enjoyment.
Following the announcement of Alain Ducasse as the winner of the award for the Art of Cookery, Maria Marte and Luisa Orlando have now been declared top in the Innovation category. Further winners will be announced during the course of the summer.
This year, the Eckart awards will be presented outside Germany for the very first time, at a gala event in Versailles, near Paris, in September 2017. The international convention of figures from the world of culinary arts will be hosted by ECKART-winner Alain Ducasse and marks the beginning of a world tour that will
continue in the US, where the Eckart awards will be presented in 2018.
The Eckart 2017 Award for Innovation has been presented to two individuals at the two-Michelin-starred restaurant El Club Allard in Madrid: head chef Maria Marte and managing director Luisa Orlando. The renowned Eckart Witzigmann and his international jury awarded the accolade in honour of Marte's extraordinary career path from dishwasher to Michelin-starred chef, and of Orlando's bold decision, as a manager, to support her from the very beginning.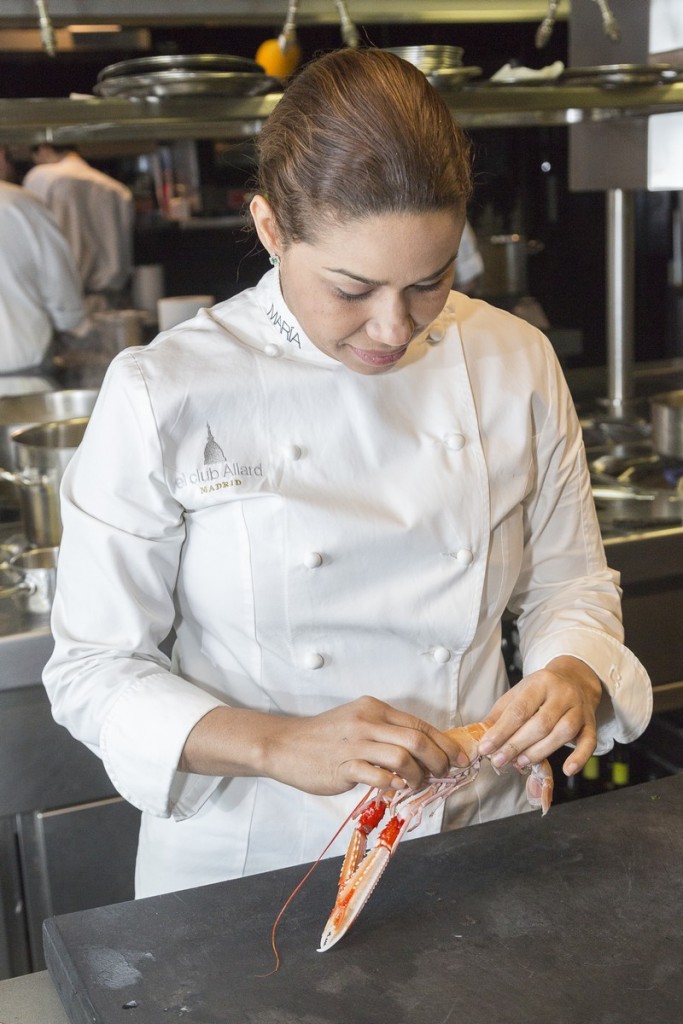 María Marte's cuisine stands for an innovative concept that melds contemporary cooking methods with Caribbean elements to create a fascinating Mediterranean-Latin-American fusion. Outstanding flavour combinations and original presentation are her trademark and, in collaboration with her sponsor Luisa
Orlando, managing director of El Club Allard, she is realising her dream of young, exciting cuisine coupled with superior dining culture.
Born in the Dominican Republic, Maria Marte is linked to Spain's Luisa Orlando by a unique story. After immigrating to Spain in 2003, Marte took on a job as a cleaner and dishwasher at El Club Allard, though her ambition from the outset was to become a chef. Defying hurdles and prejudices, she managed to fight her
way into a job as kitchen assistant. Already in 2006, she became the right-hand woman to chef Diego Guerrero, who was awarded the restaurant's first Michelin star in 2007 and its second in 2011. However, in the wake of Guererro's unexpected departure in 2013, managing director Orlando decided to take a bold and
unprecedented step: defying all doubts, she appointed the erstwhile dishwasher Maria Marte to head chef. Their success is a testimony to the credentials of both women: together, they have successfully defended the two-Michelin star rating of El Club Allard. Moreover, Marte is the only female in Latin America today to hold
two Michelin stars.
"This story is like a fairytale. But it's also much more than that: these two ladies have shown that innovation and quality will always prevail. Today, we would like to honour the courage and unbending will with which Maria Marte and Luisa Orlando have pursued their goals by presenting them with the Eckart 2017," said Eckart Witzigmann, after whom the awards are named, as he explained the reasons for the jury's choice.